Since late June 2015, many controversial projects have been approved either by the Council of Paris, either by the government, or by justice. Projects that – it's the least we can say – are far from being unanimous.
On one side the Tour Triangle , promised to be, 50 years after the Montparnasse Tower, the new "most hated Parisian tower"; on the other the Samaritan, that would spoil the noble Rue de Rivoli; or the enlargement of Roland Garros, whose expansion would make disappear rare plants of the Auteuil greenhouses.
The debates between supporters of modernity and heritage protectors remained quiet since the Pyramid du Louvre and the Buren Columns, for lack of new innovative projects since decades. Anyway, the French capital has to propose a new vision of the urban landscapes, while international cities do not expect Parisian arguments to innovate.
Overview of a new contemporary architecture that settles in Paris.
Tour Triangle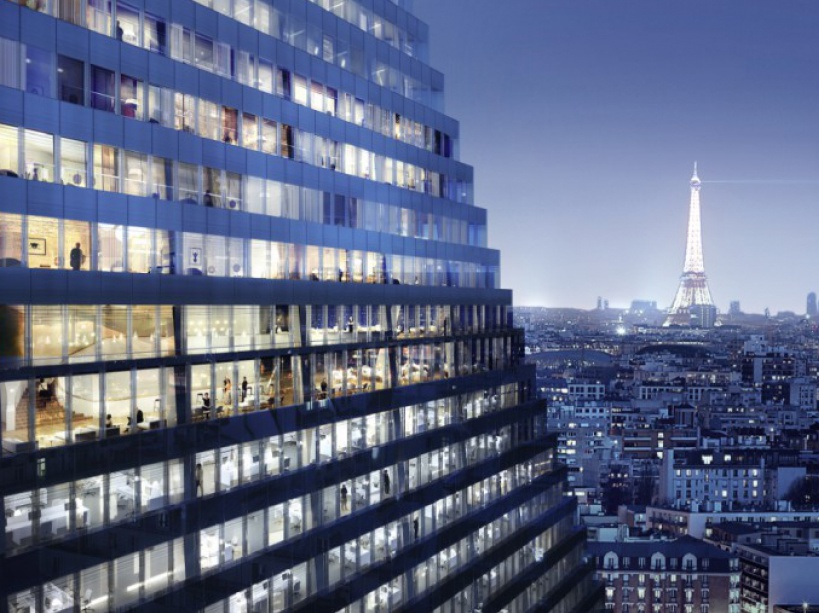 From its 180 meters, the Triangle tour – built in the Parc des Expositions Porte de Versailles – will be the third highest building in Paris after the Eiffel Tower and the Montparnasse Tower. Signed by the prestigious Swiss firm Herzog and de Meuron, it will offer 1,500 m2 of shops, a sky bar and a 4-star hotel with 120 rooms.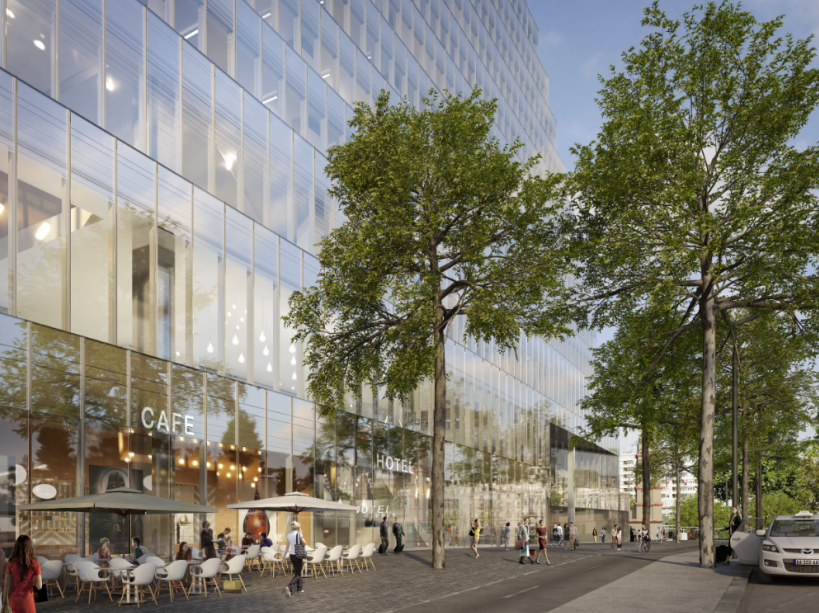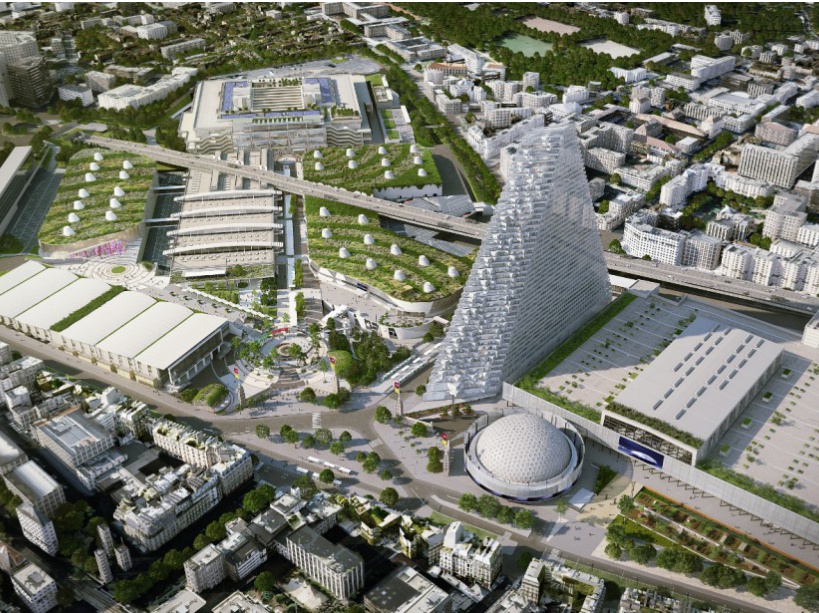 Delivery scheduled for 2020.
Roland Garros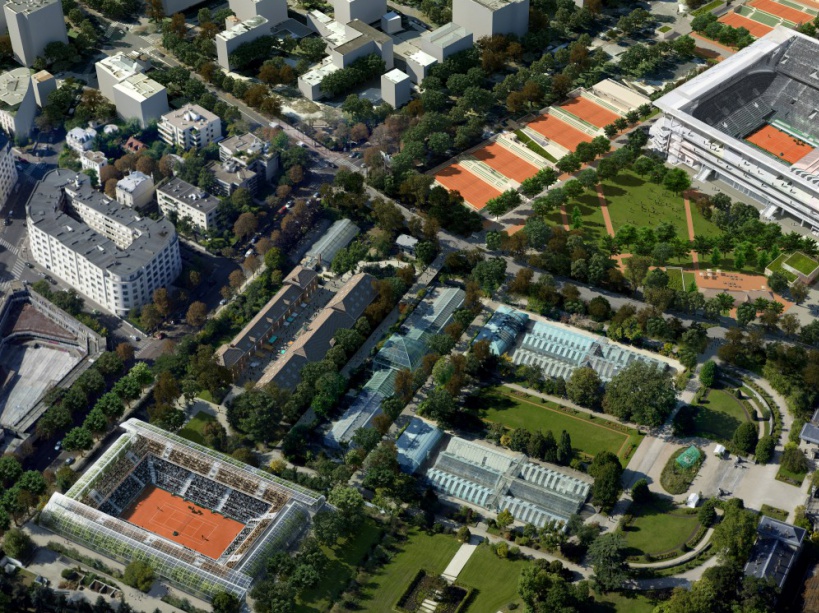 Claimed for years by the Tennis Federation, the Roland Garros extension involves an trespassing over on the Auteuil greenhouses.
With the Paris candidacy for the 2024 Olympics, the enlargement has been finally approved, despite numerous administrative pleas.
Hermitage Plaza
After (again!) many administrative appeals, new twin towers are expected to emerge in 2020 in the business district of La Defense.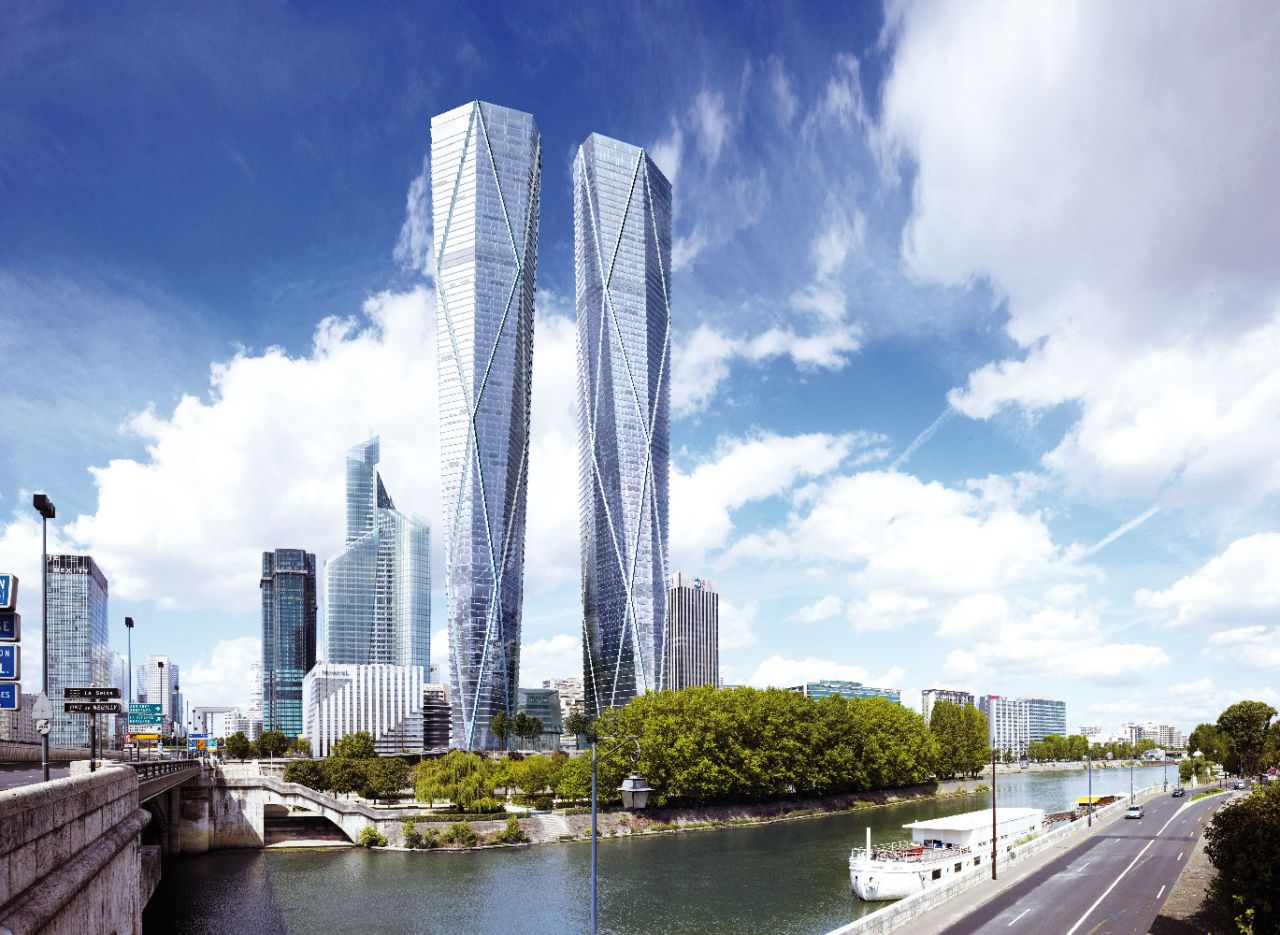 Two towers of over 300 meters high (a little smaller than the Eiffel Tower) which will include offices, a luxury hotel, shops and auditoriums.
Cité Judiciaire de Paris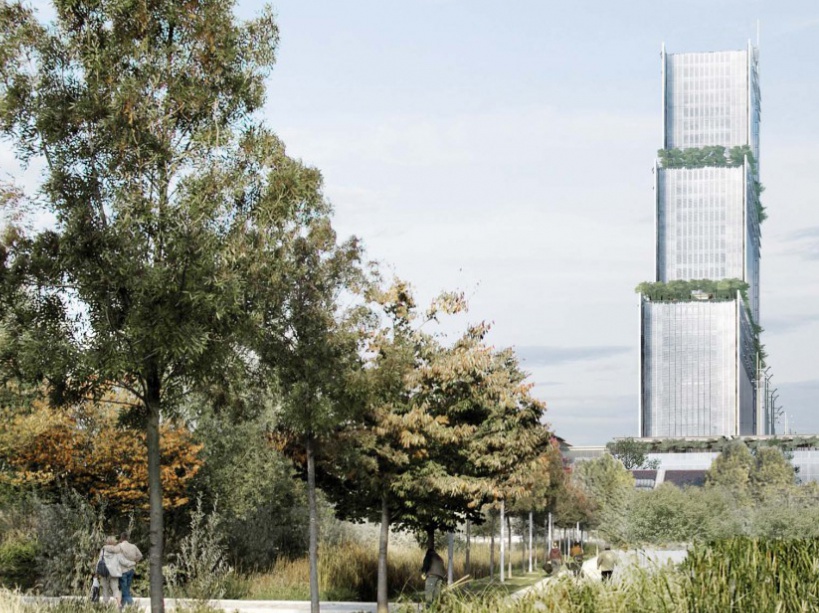 The first stone of the future Cité judiciaire was laid May 6, 2015 in the heart of the Batignolles district (17th arrondissement). At a height of 160 meters, the new Palais of Justice (that will leave the Palais de la Cité) will consist of 3 floors equipped with photovoltaic panels on the facade and a system to recover rainwater.
Delivery scheduled for 2017.
La Samaritaine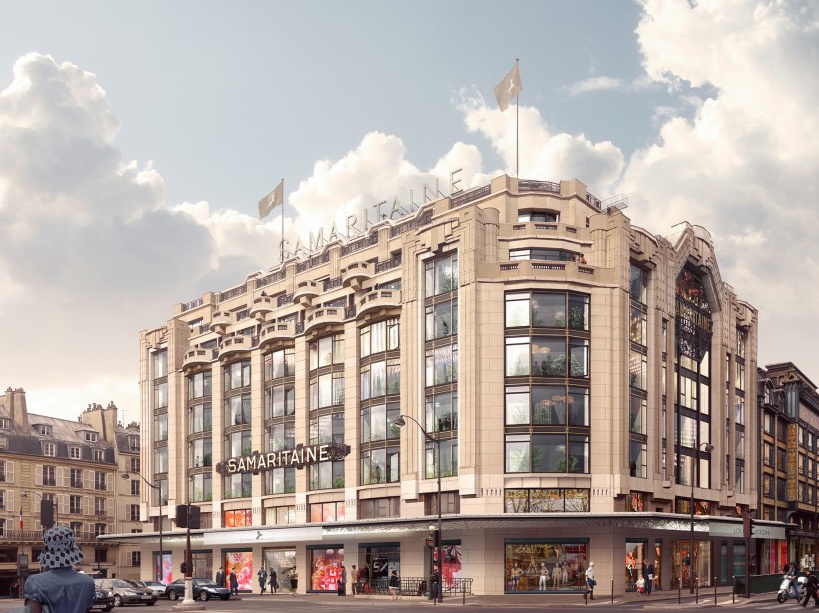 Closed for 10 years, the new project of the Samaritan has been approved by the State Council after an endless legal battle. In 2018, the great symbol Store of Art Nouveau and Art Deco architecture  will open its doors, and will offer in the heart of the old Paris a contemporary architecture, particularly through transparent glass and a printed cover that will be visible from the Rue de Rivoli.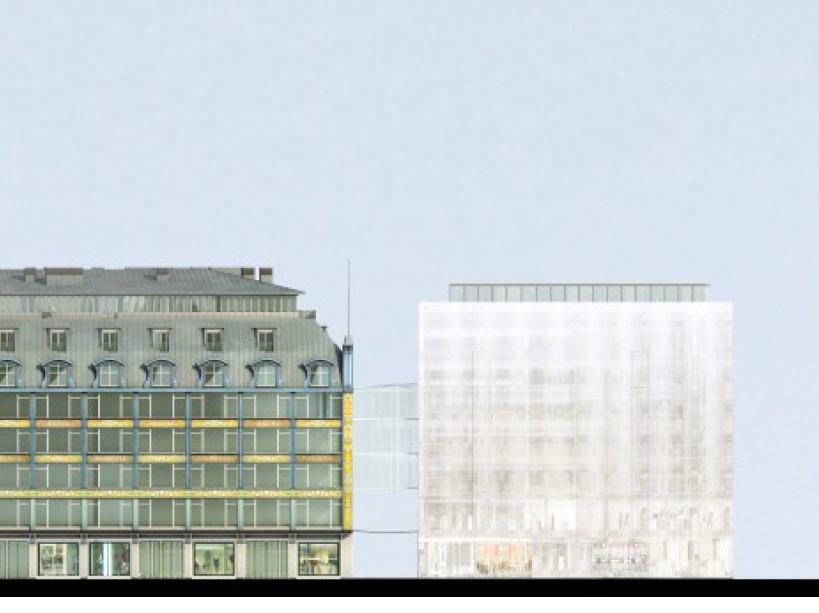 A new store divided between the Quai du Louvre and Rue de Rivoli with a 72-room palace (Le Cheval Blanc), offices and, of course, 26,400 m2 of shops.