The Arab World Institute (called IMA) is a cultural centre dedicated to the Arab civilisation. Although it presents, amongst other things, a museum with permanent and temporary expositions, it also offers a large choice of activities, with a big library and different events all year long (music performances, projections, debates).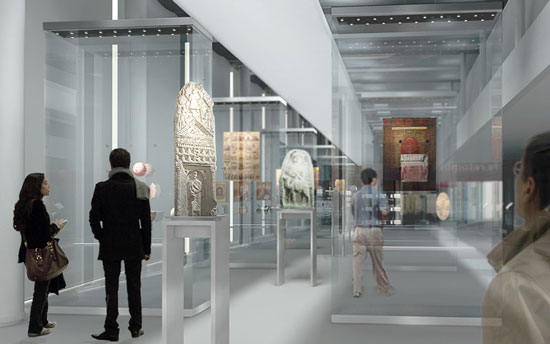 Other than this cultural dynamism, you will have the opportunity, from the terrace on the last floor, to have a great panoramic view over Paris, and more particularly to see Notre Dame Cathedral and the Ile de la Cité (access is free, get to the last floor and head towards the restaurant).
Let's also talk about the building, designed by Jean Nouvel, whose work mixes Arabic culture (highlighted by the moucharabiehs – traditional ventilation system – which open and close every hour) and modernity with harmony.
The museum itself presents a history of the arab-muslim civilisation through a thematic route. The aim is to show the variety of the arabic culture taken as a whole and not seeing it just as a succession of events. Renovated in 2012, all of it is cleverly exhibited with a scenography taking advantage of our senses.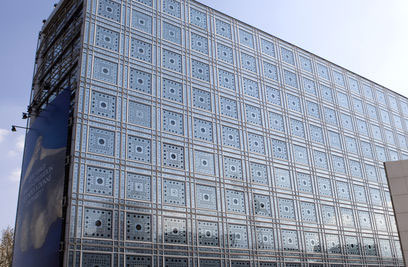 While visiting the museum, you will also appreciate the marvellous architecture of this place since the expositions are scattered on several floors. For those who aren't afraid of the height, we advise to take the lift. You won't be disappointed! After the visit, you can go and see the library on the first floor which has a lot of books, and above all don't forget the rooftop terrace… Please also note that the restaurant on the terrace is very romantic (especially at night).