The mysterious origin of the highest cariatide in Paris, in the 3rd arrondissement.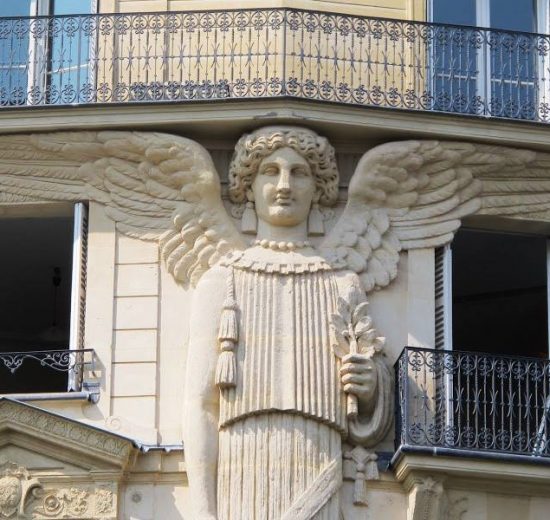 Between allegories, propaganda and anecdotes, this masterpiece by painter David is an extraordinary stroll through the history of France.
Places of memory to discover during your walks.
An Art Nouveau heritage unique in the world, which hides many surprises.
Created from scratch in a miserable district attached to Paris in 1860, the Buttes-Chaumont park (19th arrondissement), hides a morbid and little-known past.
The answer does not seem so obvious!
Nicknamed "the French suffragette", her grave is visible in the Père-Lachaise cemetery. Portrait of an activist who has fallen into oblivion.
At the origins of Paris, a source that springs from a valley in Côte-d'Or. A domain attached since 1864 to the city of Paris!
More than 30 hectares of gardens where architecture, student campuses and greenery come together.
An exhibition organized on April 2, 1876 at the Durand-Ruel gallery, which brought together Caillebotte, Sisley, Monet, Renoir, Degas, and many others.
(Français) Un escalier d'apparence banale, pourtant symbole de l'une des plus importantes journées de l'histoire de France : le 10 août 1792.
Hidden alleys and historical curiosities.