On the heights of Paris, Belleville and Ménilmontant hide many unsuspected treasures. This is particularly the case of manholes, vestiges of a medieval network that collected rainwater from the top of the hills and directed it to places of consumption in the capital.
From the 14th century, the increasingly important development of the city forced the authorities to find sources of drinking water complementary to the Seine. A vast underground network was created from the heights of Belleville and Ménilmontant, located at the time outside the city, allowing the water collected to flow naturally to Paris. On the way, inspection chambers (le regards) were used to check the quality of the water as well as the proper functioning of the conduits.
This original walk allows you to discover an extraordinary, original and little-known heritage.
Departure Jourdain metro. Go down rue Jourdain.
Arrived at the level of the rue des Pyrénées, the place Henri-Malberg was formerly called the place des Grandes-Rigoles (name changed in 2018), in memory of the conduits used for the flow of water.
The lands of Belleville were historically infertile and wild. Impermeable layers of marl held back the water, which came out as a source on the sides of the hill. The water was captured, then directed by a system of ditches towards Paris. A water which was nevertheless not known to be of a very high quality.
Continue straight on rue des Pyrénées and turn right on rue de l'Ermitage (around 500 meters).
Walk forward to the Petites-Rigoles garden, inaugurated in 2019. At the end of the garden is the door of the old Petites-Rigoles regard.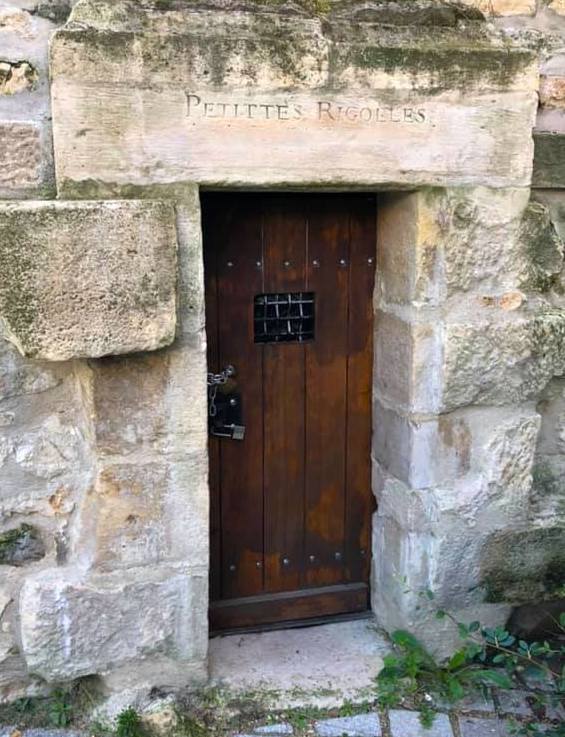 Get out of the garden and go down the stairs on your left. Turn right on rue des Cascades. This street, like the nearby rue de la Mare, has a name directly linked to the past of the sources of Belleville. At the corner of rue de Savies and rue des Cascades, a new look is visible: the Regard Saint-Martin, listed as a historic monument.
The next regard is about a mile away, in the Place des Fêtes area. To get there, continue rue des Cascades, turn right rue Levert and take the stairs, continue straight on rue Levert until rue de Belleville. Turn right rue de Belleville then left rue Compans. You arrive in the garden du regard de la Lanterne.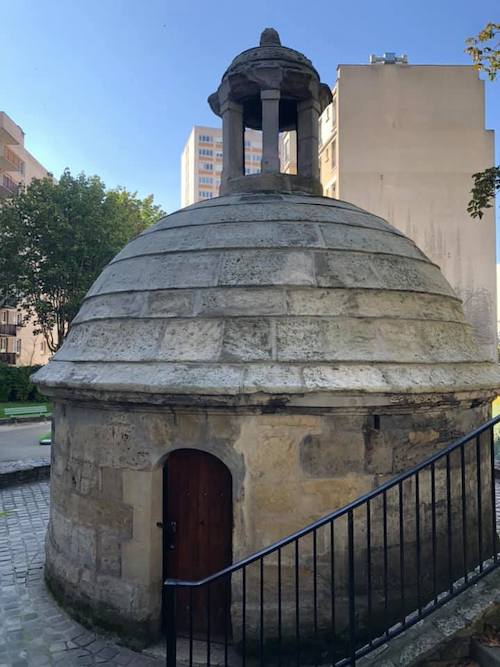 This look takes its name from the stone lantern that surmounts it. Built between 1583 and 1613, it was at the head of the aqueduct which descended towards Paris.