There is no shortage of unusual discoveries in Paris when you stroll through the streets. Even less in its historic center, where they tell us about the evolution of the city through the centuries. This is particularly the case with rue des Degrés, in the 2nd arrondissement. Renowned for being the smallest street in Paris, it consists only of a staircase. A few steps that tell us a part of the history of Paris.
The rue des Degrés is aptly named. Indeed, a degree in architecture is the step of a staircase. And you will not find in this street any access door, nor shops, nor windows (which once existed but have since been filled in). Simply steps. 14 degrees which connect the rue de Cléry and the rue Beauregard, giving to this small way the charm of the typical shortcuts of old Paris.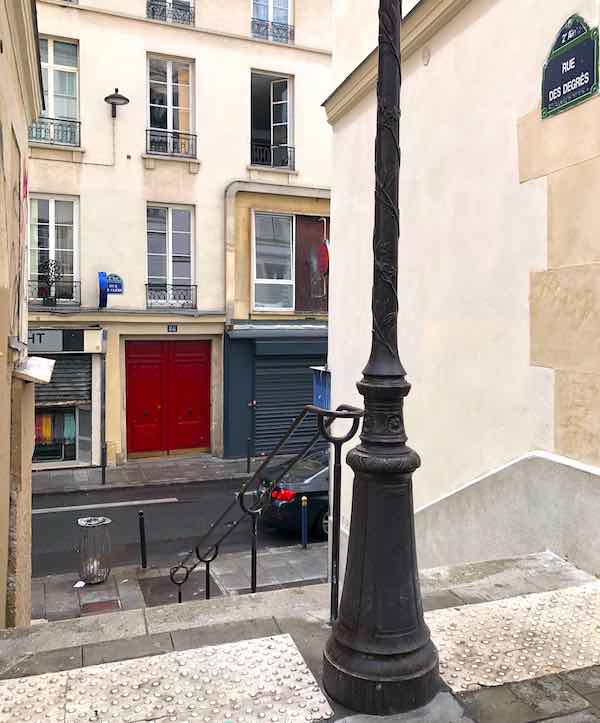 In the first half of the 17th century, the Charles V enclosure, built around Paris in the 14th century, was partially modified to be enlarged. The rue de Cléry was formed in 1634 on the site of the old counterscarp, an exterior walkway that linked the Porte Montmartre to the Porte Saint-Denis.
Rue Beauregard owes its name to the panorama it offered both over Paris and its countryside. A difference in levels separated it from the rue de Cléry after the ditches of the Charles V enclosure were filled, which required the construction of a small staircase. The rue des Degrés was born!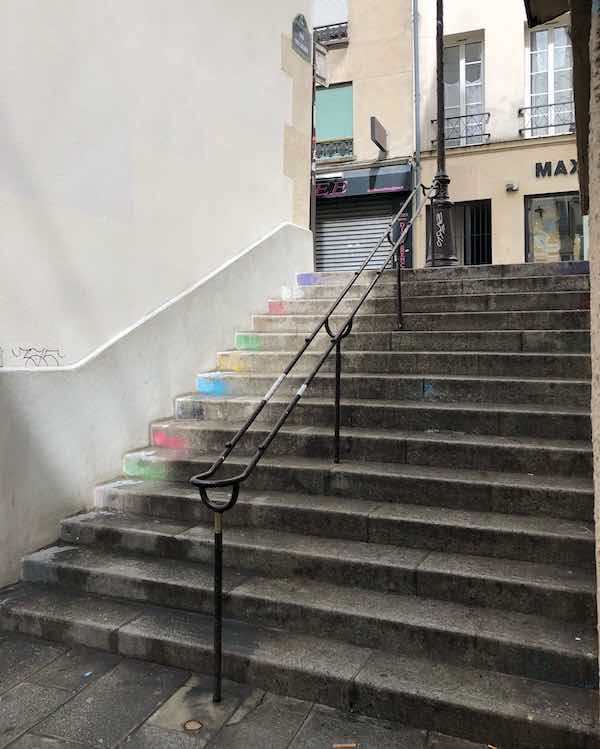 Today it is the smallest street in Paris, measuring 6 meters long and 3.30 meters wide.