Combining history and architecture, the caryatids are among the most beautiful decorations of buildings or palaces. A unique ornament used for centuries, the origin of which remains a mystery today. Many caryatids are visible in Paris, from the most classic, like those in the Louvre, to the most original, like rue du Turbigo (3rd arrondissement). Decorations that Parisians come across every day, sometimes even without knowing it, and remind us that we must always look up to make pleasant discoveries !
What is a caryatid ?
In architecture, a caryatid (or caryatid) is a statue, often female, serving as a support for a load. It makes it possible to replace with nobility, style, and creativity columns, pilasters (pillars engaged in a wall) or any other architectural element. First used as colonnades, they gradually took over the facades to decorate porches, balconies and windows.
One of the most beautiful, and oldest examples of this element of construction and decoration is found in the Acropolis of Athens, more precisely in the temple of the Erechtheion, built in 406 BC. J.-C.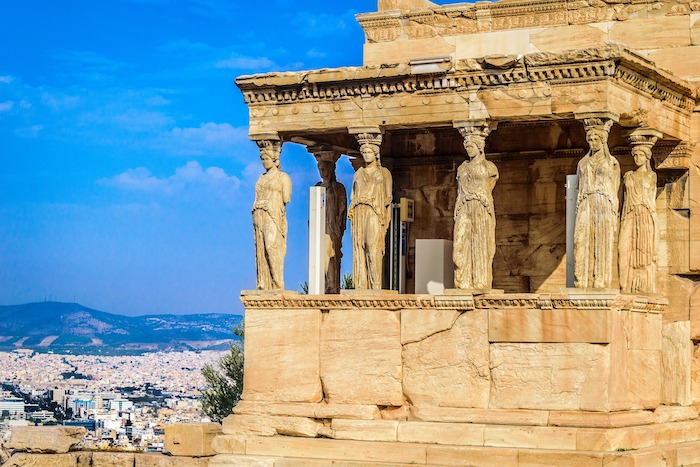 The first definition of the Caryatids was given to us by the Roman architect Vitruvius (1st century BC). They would represent the inhabitants of Carya (now Karyes), a town in the Peloponnese, who would have allied themselves with the Persians in a war against their compatriots. After having defeated them, the Greeks would have killed the men and reduced the women to slavery. These statues were to symbolize their treachery and display their humiliation, condemned to bear the burden of their infidelity on their heads.
But the versions differ, and some also see Canéphora, noble young girls of Antiquity who carried the offerings and sacred objects on the head during religious ceremonies, or even priestesses. In short, nothing is certain, except that their name (literally "women of Caryes") comes from the version of Vitruvius …
Finally, note that the Caryatids can be masculine, but they are rather called Atlantean, after the Titan Atlas, condemned to carry the world on his shoulders for eternity.
The Caryatids in Paris
, and of all styles, which we find mainly, and logically, on bourgeois buildings. Combining sculpture and architecture, they greatly interested Renaissance and 19th century architects. The former have retained in their representations the slave origins, while the latter have given women a more sensual character.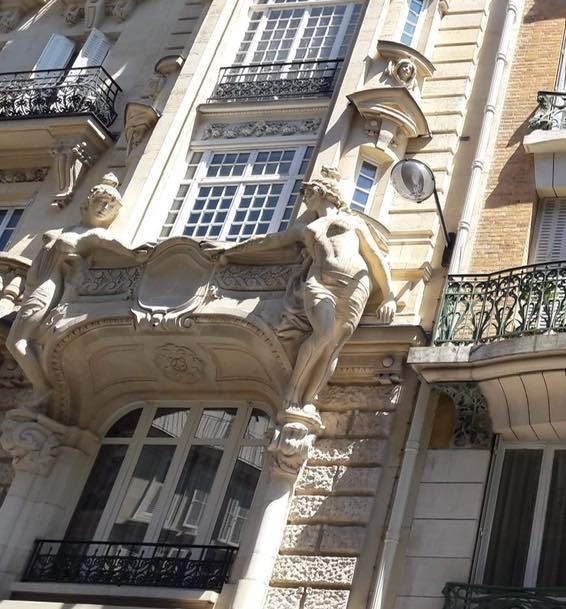 In Paris, the largest caryatid is located rue de Turbigo, in the 3rd arrondissement. But it is especially with the Wallace fountains that Parisians come across them most often!