Before his national success in 1898 with the Castel Béranger, Hector Guimard, considered as the master of French Art Nouveau, worked on various projects, including Villa Jassedé, you can see in the 16th arrondissement. A magnificent mansion that announces the beginnings of Art Nouveau in Paris.
Hector Guimard is only 26 when he executes this villa for Louis Jassédé, owner of a grocery store. Before that, he has to his credit only a few achievements. A restaurant on the banks of the Seine in 1888 and the electricity pavilion for the Exposition Universelle of 1889, both missing, and a mansion (1891) at 34, rue Boileau, hardly visible today. Villa Jassede is the oldest work of Guimard that can be easily seen.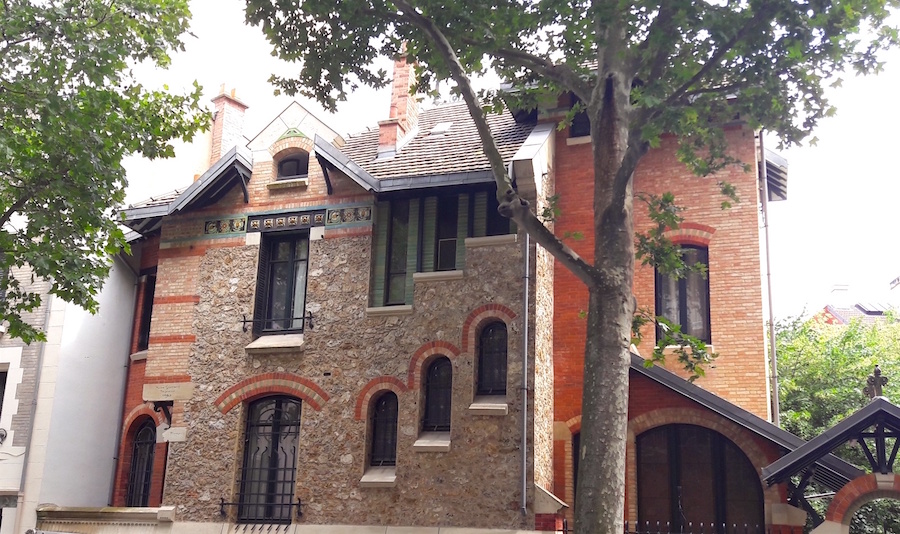 Passionate about Viollet Le-Duc theories, Guimard adopts in this work a medieval style, and applies his ideas of non-symmetrical constructions, in contradiction with the rigor of the Haussmannian architecture. A freedom that is also found in the materials used, where coarse cut stones, bricks and ceramics are mixed.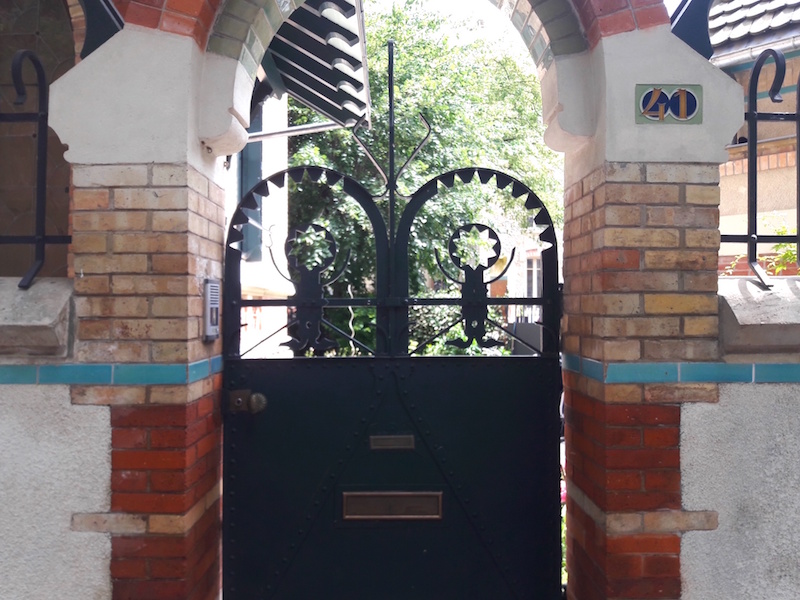 If the villa Jassedé is not totally representative of the Art Nouveau, it nevertheless announces the Guimard's style, and more generally the freedom that will make the success of this movement. You can compare it with the building at the entrance of the villa de la Réunion (on the right of the villa Jassedé), made by Guimard in 1904, then at the peak of his art.