Known around the world for its extraordinary architecture, Paris is also home to houses which, behind their facades, hide a different reality.
1-3 rue des Ursins, Ile de la Cité
A few steps from the Notre-Dame de Paris, the quiet rue des Ursins hides a stunning Gothic facade, the curious walkers can imagine to be a vestige of medieval Paris that existed on the island before the Haussmann's work. Yet it is not so!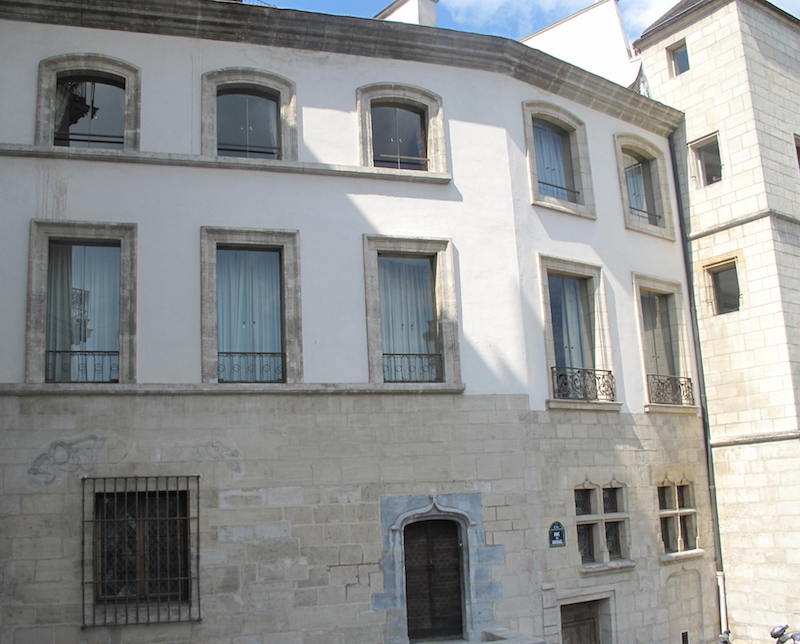 This building was actually built in 1958 by an architect interested in making the island its old space. He has recovered elements of an old house located at the site of the current house, and added stained glass, grids, and other medieval elements gleaned from various ruins.
A "true-false" home, or a "false-true" home, the choice is yours!
145, rue La Fayette – 10e arrondissement
At first glance, the 145 rue Lafayette, close to the Gare du Nord, has everything from a classic Haussmann building. However, approaching more closely, you will notice that the facade is completely false!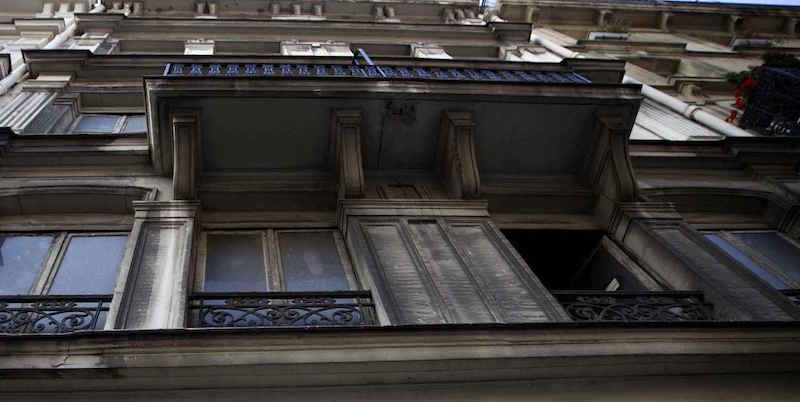 No digital code, a wooden door that is actually made of iron painted with a wood color, this building is from the early 1980s a ventilation mouth of the tunnel of the RER, that has kept the facade of the original building to respect the architecture of the street.
Paris also hosts several fake facades. You can find them at 44 rue d'aboutir (2th), 3 rue de l'Aqueduc (10th) or 174 rue du Faubourg-Saint-Denis (10th).
31 rue du Pont-Neuf, 1er arrondissement 
31 rue du Pont Neuf, a plaque recalls that at this location Molière was born in 1620. Except that the great French playwright was actually born a few hundred meters away, on the corner of the rue Sauval and rue Saint-Honoré, as an official plaque says it. But how can this false advertising exist on a Paris building?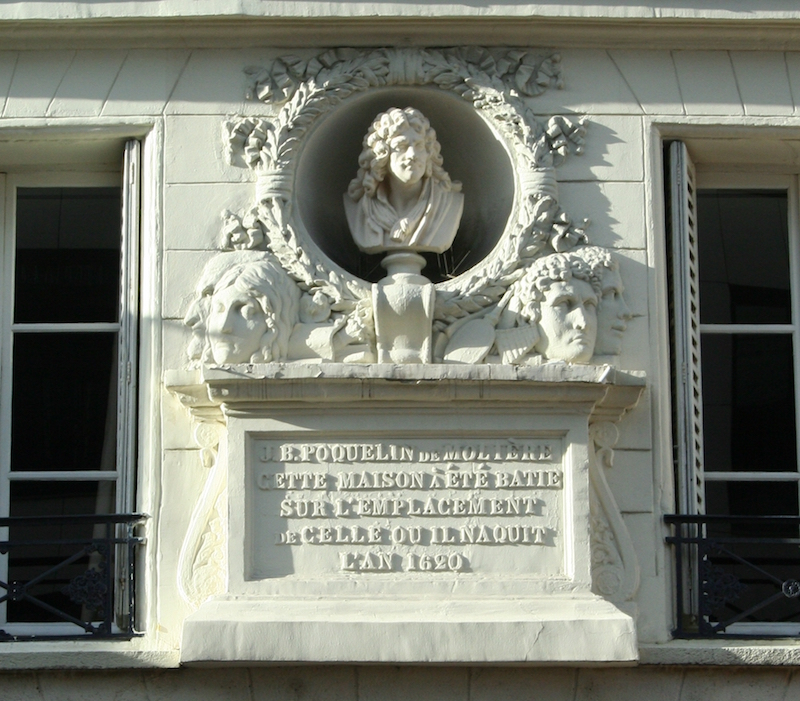 Be aware that everyone is free, to erect a statue in his private property, and to write whatever he wants. And the story goes that the house was sold to a man who believed that Molière was born there. Credulous, but especially aware that this illustrious birth could bring him publicity, he decided to erect this commemorative plaque.