Speaking about Parisian architecture, the word "Haussmann" comes immediately to mind. But if everyone knows that word, the criteria that define a typical building of that era are less known. Rule by draconian specifications, the architecture of this period had to obey extremely strict parameters. With more than 40,000 homes built in this period, these buildings now represent about 60% of the buildings in the capital ! To help you to recognize a Haussmann building during your strolls, find out the main characteristics of this typical Parisian architecture.
Haussmannien architecture
The facade is the most important element of the Haussmann style. Private building had to comply with the same height and the same main front lines to make a same architectural ensemble. Height, ranging from 12 to 20 meters, must also be proportional to the width of the road without exceed 6 storeys.
  The facade of the Haussmann style is built in stone. The building consists as follows:
High ceiling ground floor that can accommodate shops with a first floor – called "mezzanine" – for storage or housing. These two stages are often horizontally striped.
"Noble" second floor, with balconies and richer windows frames. Why is the second stage the "noble" one ? Because at that time the civil lift does not exist yet. It therefore avoids the rich people the exhausting task of climbing stairs …
Third and fourth floors more conventional, with poorer windows frames. Individual balconies have appeared at the end of the Haussmann period following new regulations.
Fifth floor with running balcony. A floor that is not "noble", but has a balcony for the sake of balance in the aesthetics of the façade.
Last floor for attic rooms.
Where to Haussmanniens buildings :
  Finally notice that in the Haussmann style, aesthetic gradation of buildings is parallel to the social gradation.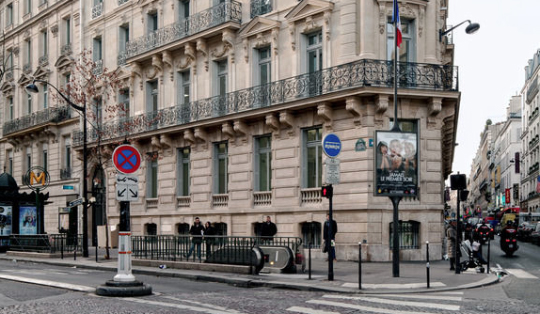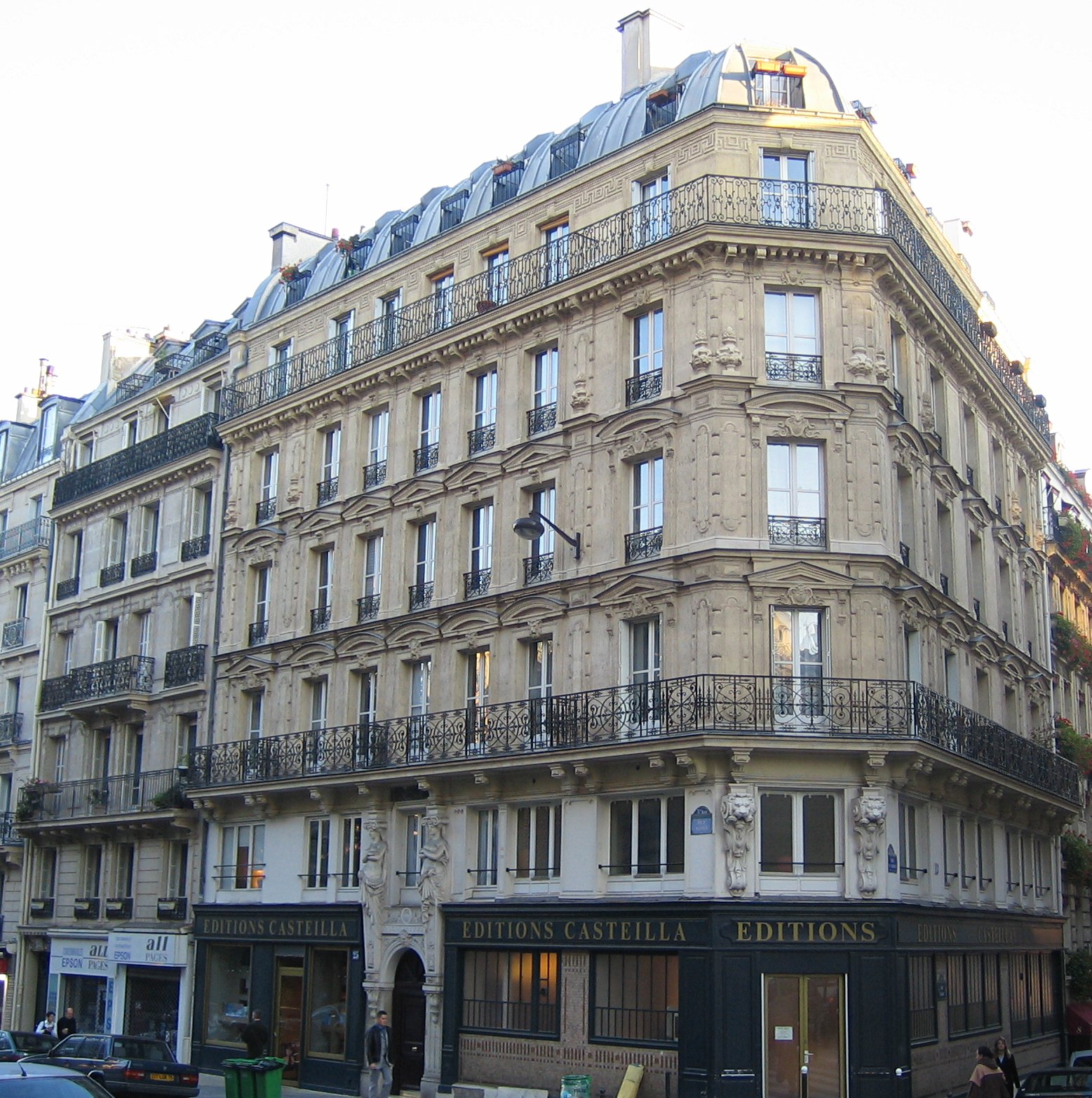 Facing growing architects discontentment who have seen their creativity broken by the rules, they will be reduced from 1880, promoting the emergence of a free and exuberant style : Art Nouveau. You can also enjoy rue Reaumur, built in 1900, a typical architecture of transition between the Haussmann style and modern movements.