Opened March 31,1889, the Eiffel Tower is a worldwide symbol and one of the most visited monuments in the world. Discover 10 funny and unknown information about the "Iron Lady".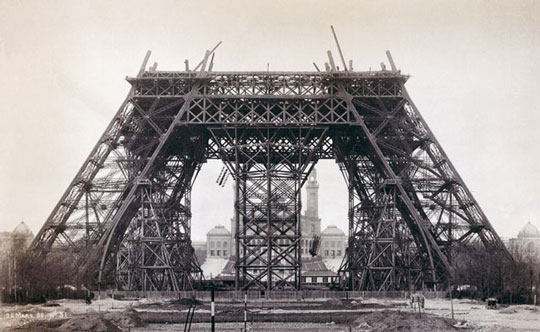 1 . Chamber of Commerce of Monza and Brianza (Italy ) said in August 2012 the value of the Eiffel Tower was 434 billion € , or 1/5 of French GDP.
2 . In 1889, the first official visitors to the Eiffel Tower were the British royal family and … Buffalo Bill .
3 . In the early 30s, the monument was used as an advertising billboard for Citroën.
4 . Created for the Universal Exhibition of 1889, the Eiffel Tower was to be a temporary installation. Champ de Mars neighbors even made a petition for its destruction.
5 . Throughout the Exposition Universelle, Le Figaro newspaper printed every day a special edition in the first floor of the Tower .
6 . During the winter, the Eiffel Tower shrinksby 4 centimeters. When temperatures rise , it returns to its original size . During heat waves, the metal inclines. The record was in 1976 with a 18 cm inclination.
7 . With 7 million visitors per year, the Eiffel Tower is the most visited paid monument in the world .
8 . There is the equivalent of 16 tons of paint on the Eiffel Tower, which was repainted 18 times. Every night, 20,000 bulbs twinkle every hour for five minutes until 1am. 
9 . As the Eiffel Tower does not have enough storage , 4 tons of souvenirs are sent every day, and 6-8 tons of food for restaurants.
10. Franz Reichelt died on February 4th 1912 jumping from the 1st floor of the Eiffel Tower to test the new parachute he had made.