Castel Béranger building is a nice visit for all architecture lovers…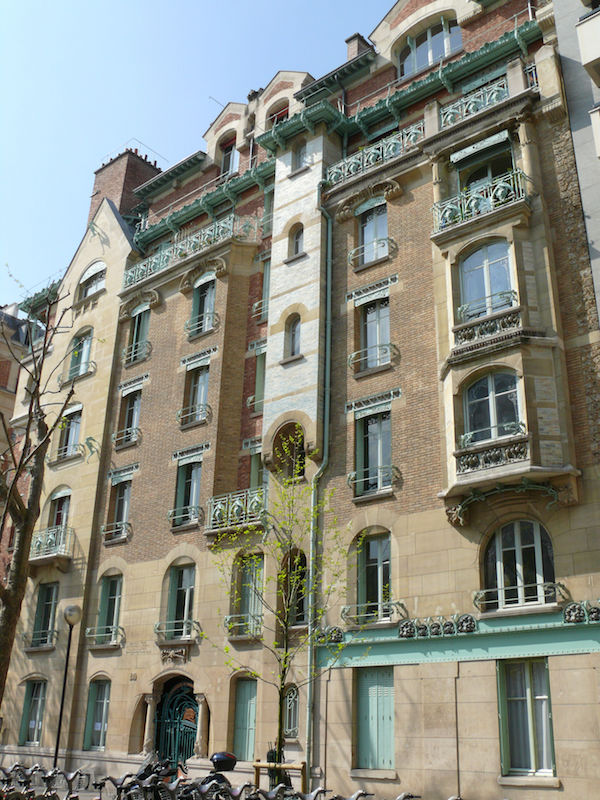 At the 14tth rue La Fontaine (16th district), you will find one of the most emblematic buildings in Paris. At first because it is a masterpiece of Hector Guimard, one of only French architects that Parisians come across every day when using the subway. And then, because this building is considered as an artwork of Guimard, founder of his Art Nouveau style.
Started in 1895, this building was the first construction of the young, and then unknown architect. And as early as 1898, when the building was finished, Guimard will have a resounding success and earn  the 1st  prize for the most beautiful facade of the City of Paris. Obviously, such a success, added to such a violation of established building-codes, would be everlasting, only if peoples' opinions divided over it. Consequently, « Castel Béranger » (the real name of the building), became « Castel Dérangé » (Castel Cracked), and it's architect called crazy ….
Anyway, today a Historical Monument, the building stands as a symbol of Art Nouveau in Paris. This relatively short-lived art movement, shows, however,  many testimonies in Paris often signed by Guimard himself, of course. You will notice on the facades a harmoniously light-coloured whole, made of bricks, millstones, metal and stones.
But, the most beautiful parts for sure, are still the metallic railings : sumptuously crafted sea horses in wrought-iron climbing up the building. And there is the unlikely hall-door, a reminder of another 20th  century  architect , and very nonconformist one too : the Spanish Gaudi.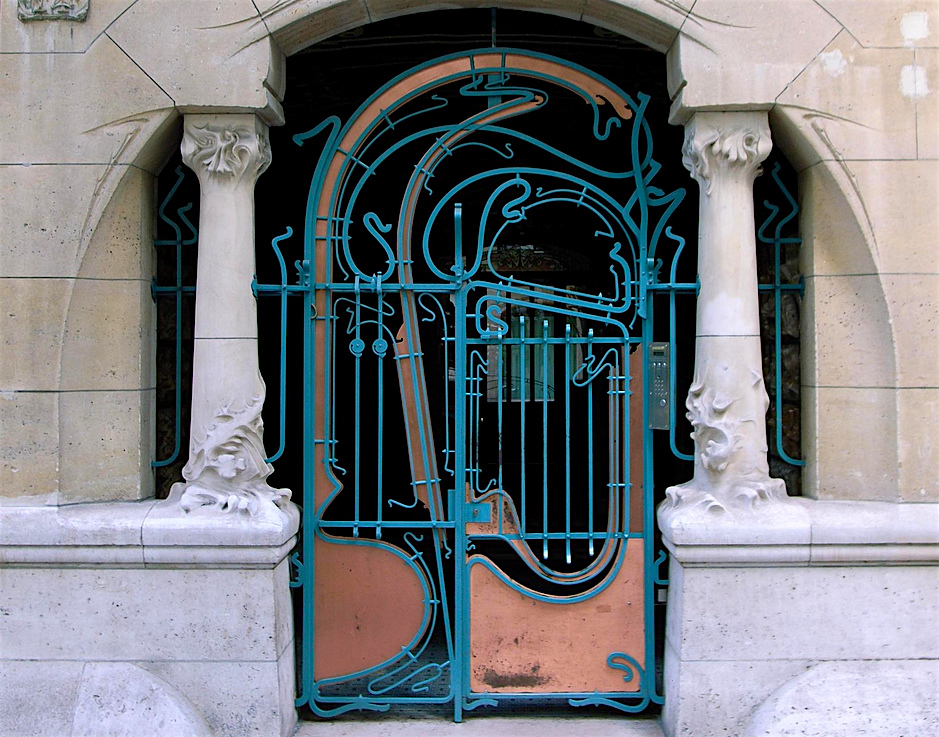 The astonishing thing here is : what is nowadays a Historical Monument, was in the  beginning, a free-hand commission given to the architect to put up a building and some apartments.  That is why Guimard chose cheap building materials, as using cut stones for shell, and prefabricated materials  for balconies railings.
But it is far from sure nowadays,  that the residents of the building are still the same humble parisian taxpayers of the beginning.