TROCADERO – 16th arrondissement
 It's from the Trocadéro that the view of the Eiffel Tower is the most amazing. The place is always crowded but can't be missed if it's your first trip in Paris! 
PARC DE BELLEVILLE – 20th arrondissement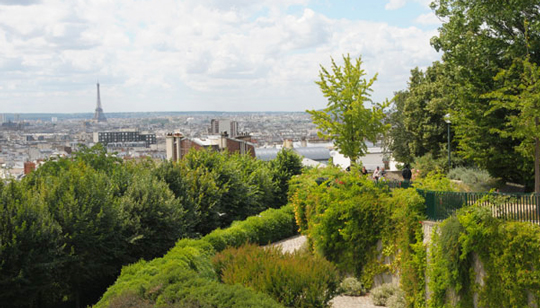 This park, up to Belleville neigborhood hill, offers an original, and quiet unknown, view of Paris.  Enjoy it lying down !
MONTMARTRE – 18th arrondissement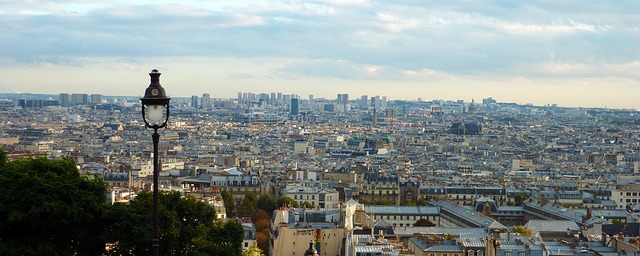 From the Basilica's Square, the view of Paris is wonderful. You dominate roofs and the city seems to extend to infinity. 
ARAB WORLD INSTITUT – 5th arrondissement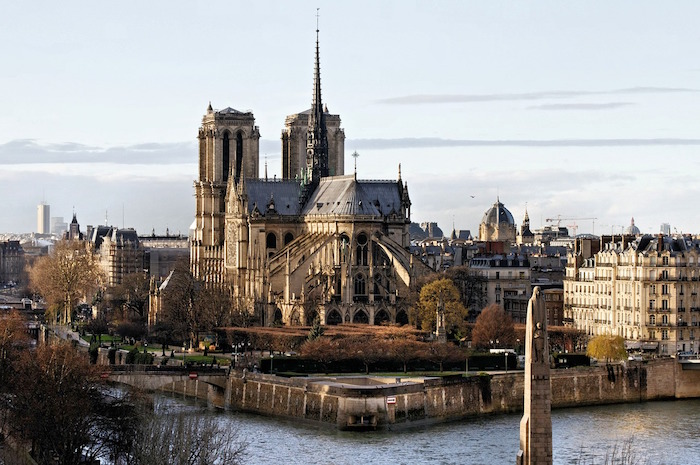 On the last floor, the panoramic terrasse offers a view of Notre-Dame de Paris, the Ile-de-la-Cité and the Marais. An unknown place for one-off pictures.   
MAGASIN PRINTEMPS HAUSSMANN – 9th arrondissement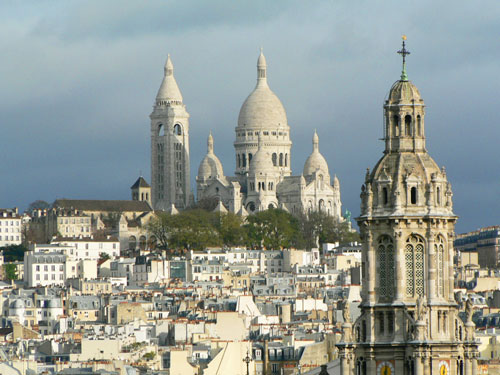 The restaurant on the last floor of the Printemps Haussmann mall has a huge terrasse that offers a great panorama of the Opera district, Madeleine Church, the Sacred-Heart and the Eiffel Tower.