In the middle of the Haussmannian Paris, the Madeleine church is still an active cultural spot, and not exclusively dedicated to tourists. Services are held every day and, all year long, you will be able to appreciate symphonic concerts or organ recitals (2 to 3 Sundays per month. Free entry, contributions accepted. Programme, in French, available on the website).
Once you get on the very chic place de la Madeleine, you will see the church immediately, right in the centre of the place. Today major monument of Paris, its construction lasted around 80 years. After the foundation stone was laid in 1763, Kings of France succeeded, as did the architects, followed by the French revolution and multiple changes of the regime. The church was a collateral victim of these events and therefore finished in 1842 only, after surviving numerous different projects, destructions and reconstructions.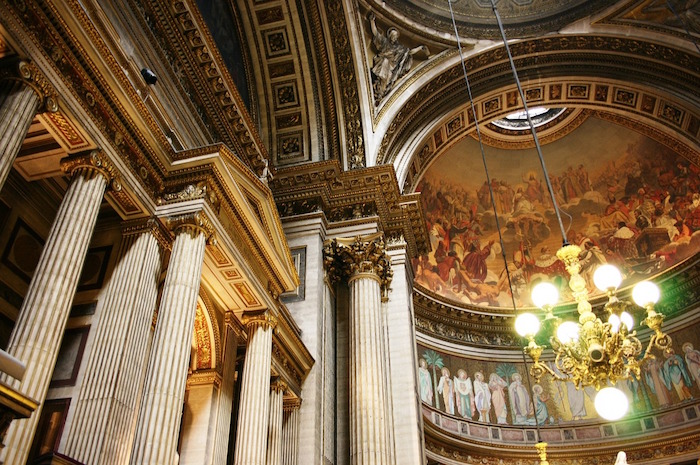 The first attraction of this church is waiting for you up steps leading to the entrance. Just turn around and take a glance at the splendid panorama lying in front of you. You can see the rue Royale, the Place de la Concorde, the national assembly and finally the Invalides. You can then enter the church while admiring the bronze doors, sober but subtly decorated. Inside, you will discover a typical neoclassical architecture made of a single nave with three domes over wide arched bays. You will certainly notice that it is pretty dark in this edifice, and it seems as if a few windows were missing, replaced by paintings, which gives this place a very particular character.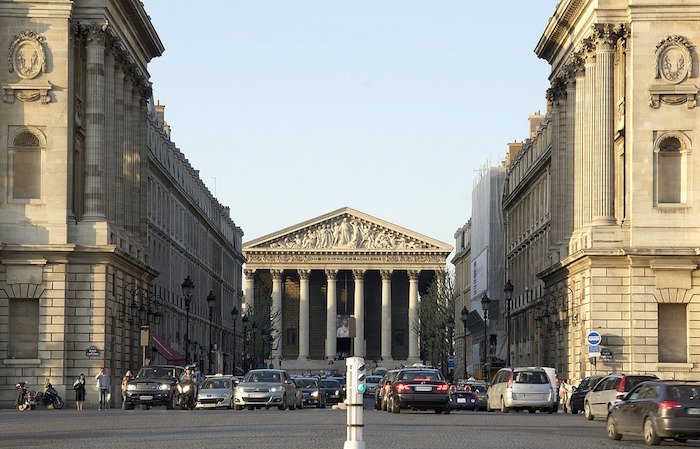 Finally, please note the big organ, which makes the Madeleine church a privileged place for music. A concert in this building (for classical music lovers, obviously) is an exceptional experience in Paris.