Created in 1986 to offer 19th century masterpieces a prestigious setting, the Musée d'Orsay now houses the largest collection of Impressionist and Post-Impressionist paintings in the world. A museum whose history is probably as rich as its works.
An old train station
It is a known fact, but it is always worth remembering! Orsay is originally a  train station, built for the Universal Exhibition of 1900 to serve the southwest of France. Its function will be gradually reduced, becoming a station limited to suburban traffic from 1939.
Western art from 1848 to 1914
It is not entirely accurate to say that the Musée d'Orsay is devoted to 19th century art. To be much more precise, it is from 1848 to 1914. Two highly symbolic dates, since 1848 represents the end of the monarchy in France and the advent of new artistic trends under the second Republic, while 1914 and the First World War mark the end of the Belle Époque.
Painting, but also sculpture, decorative arts, graphic art, photography, architecture … Orsay presents Western art from 1848 to 1914 in all its diversity.
Recognition of photography
When the Musée d'Orsay saw the light, no Fine Arts museum in France had yet a section dedicated to photography, major invention of the 19th century. It has been therefore decided to create a collection for Orsay, covering a period somewhat different from other works of art, since photography was officially born in 1839.
Today, it includes more than forty-five thousand photos, and has largely contributed to the recognition of an art that has long remained outside museums.
The legacy of Gustave Caillebotte
Known for Les Raboteurs de parquet or Rue de Paris, rainy weather, Gustave Caillebotte was also a great collector, without whom the Impressionists might never have entered Parisian museums.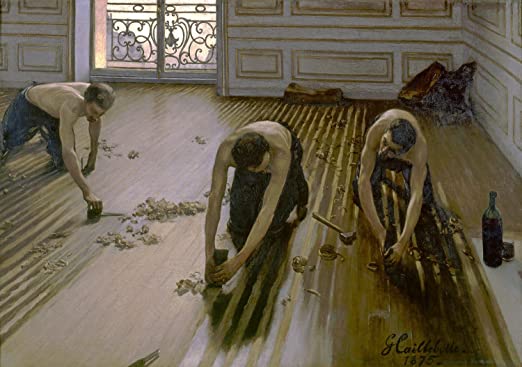 Son of a wealthy industrialist, he inherited part of his fortune at 26 years, what allows him to devote himself entirely to art. He became friends with Impressionists, whose works were then highly criticized, and helped and supported Claude Monet, Edgar Degas or Auguste Renoir for the organization of the first exhibition of impressionist painters.
At his death in 1894, he bequeathed his collection of around 70 impressionist works to the State, signed Degas, Manet, Cézanne, Monet, Renoir, Sisley, Pissarro and Millet.
Monet and the Nuit Blanche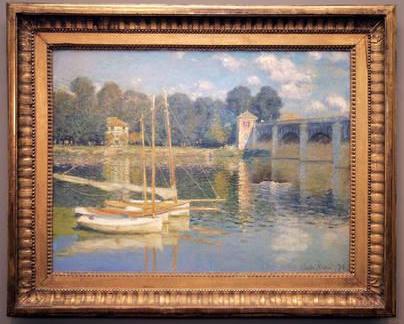 On October 6, 2007, while Paris is celebrating the 6th Nuit blanche, a group broke down an emergency door and entered the museum. Fleeing the alarm signal, one of them put a punch on a canvas by Monet, Le pont d'Argenteuil, made in 1874, causing a tear of more than 10 centimeters. The work has since been carefully restored.