Eugene Delacroix (1798 – 1863), is one of the greatest French painters of the 19th century. Master of Romanticism, he is known for his masterpiece Liberty Leading the People, an allegory of freedom often used as a symbol of the Republic or democracy.
If dozens of artist's works can be see in Parisian museums, including the Workshop-Museum of Saint-Germain-des-Près, some paintings can be discovered in Paris' churches.
Église Saint-Sulpice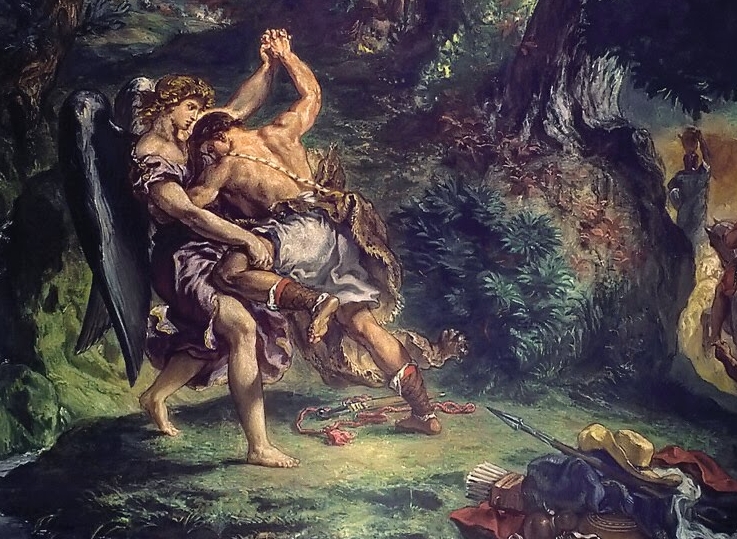 In the Chapel of the Holy Angels, right on entering the church, you can enjoy paintings of delacroix : The Expulsion of Heliodorus from the Temple, The struggle of Jacob with the angel, and Saint Michael slaying the demon.
Wonderful murals in addition to other sumptuous interiors decorations of the church, as the sculpture of the Virgin made by Pigalle or the astronomical gnomon.
Église Saint-Denys-du-Saint-Sacrement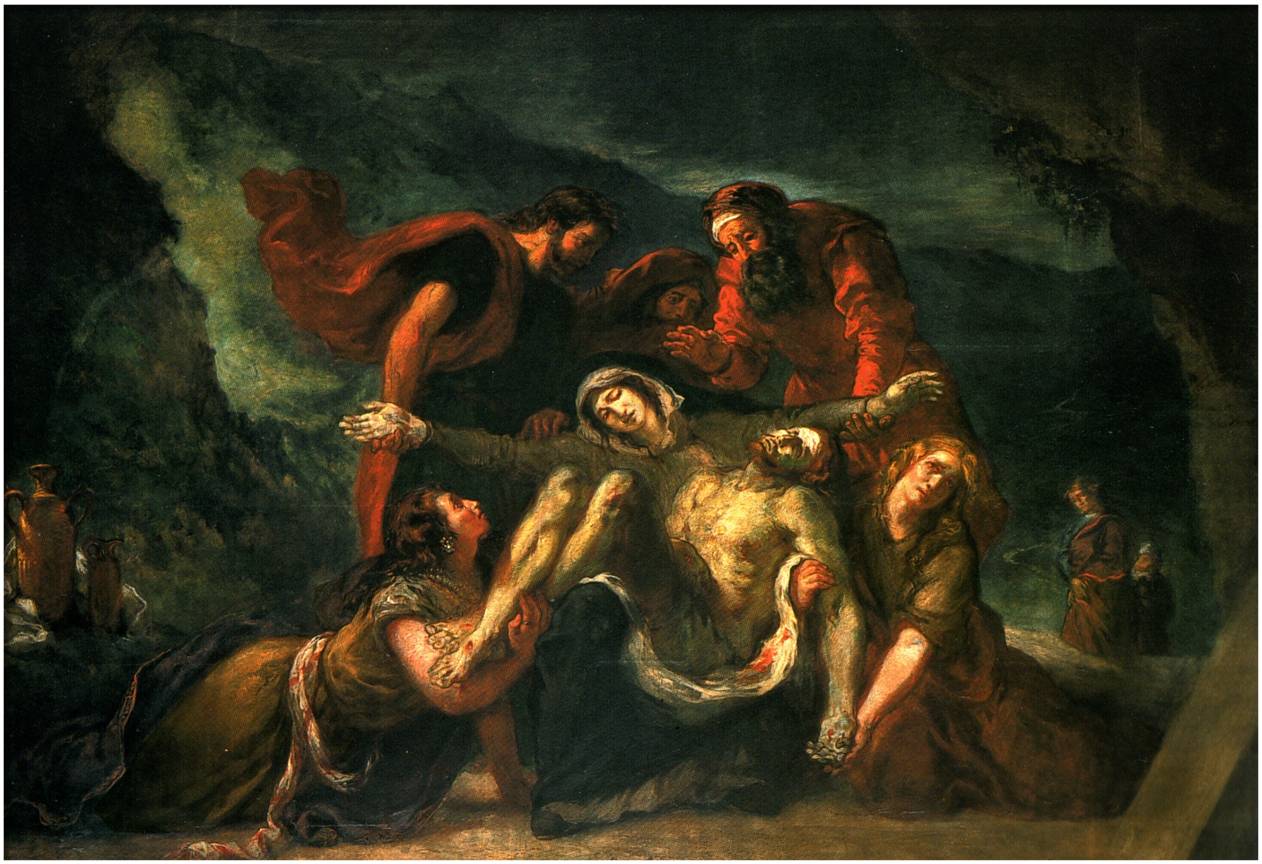 This church, located in the 3rd arrondissement of Paris, houses La Pietà. A masterpiece described by Baudelaire as a painting "that leaves in the mind a deep feeling of melancholy".
A painting ordered by Rambuteau in 1840, which will be officially presented 5 years later because of administrative disagreements. It took however only five weeks for the artist to design, and complete the work.
Église Saint-Paul-Saint-Louis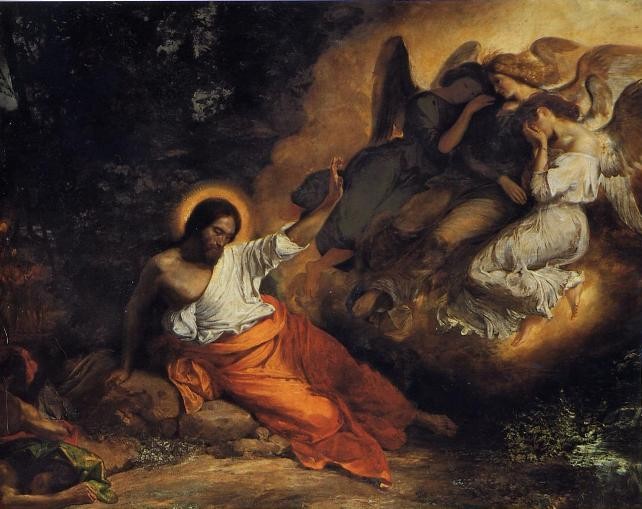 Still in the Marais, a few steps from the Place des Vosges, this church hides an Eugène Delacroix painting :  Christ on the Mount of Olives. A typical Romantic style painting, revealing nner feelings.
A work ordered for the church of Saint-Paul-Saint-Louis in 1824.  
In Museums, you will find Delacroix painting (biserais its Workshop-Museum) in the Musée du Louvre, the Musée des Arts Décoratifs, the Musée Carnavalet, the Musée d'Orsay, the Petit Palais, or the Musée de la vie Romantique.