Nearby the Montparnasse Tower, in the district of Plaisance (14th arrondissement), is one of the most unusual churches of Paris : Notre-Dame-du-Travail Church.
A rare monument the originality of which is due to its architecture, but also to its history, inseparable from which of the district it embodies.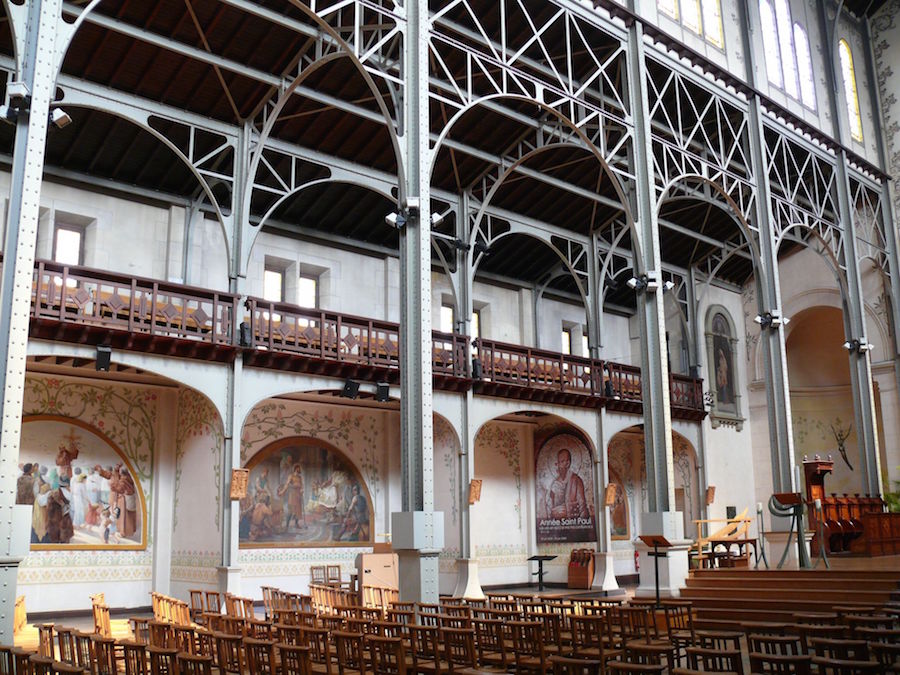 Notre-Dame-du-Travail, a working-class church.
In the middle of the 19th century, Montparnasse station is opened, and a few years later the village of Vaugirard (Plaisance district belonged to it) is annexed to Paris (1860). What was then a hamlet grew up very fastly and the population moves from 2,000 inhabitants to 35,000 at the end of the century. A population only made up of workers, mostly poor.
In 1900 get organized the Universal Exhibition in Paris. Father Soulange-Bodin, since 20 years a benevolent and protector man, took advantage of this and requests a  subscription to build a church worthy of its brave inhabitants. Notre-Dame-du-Travail is born.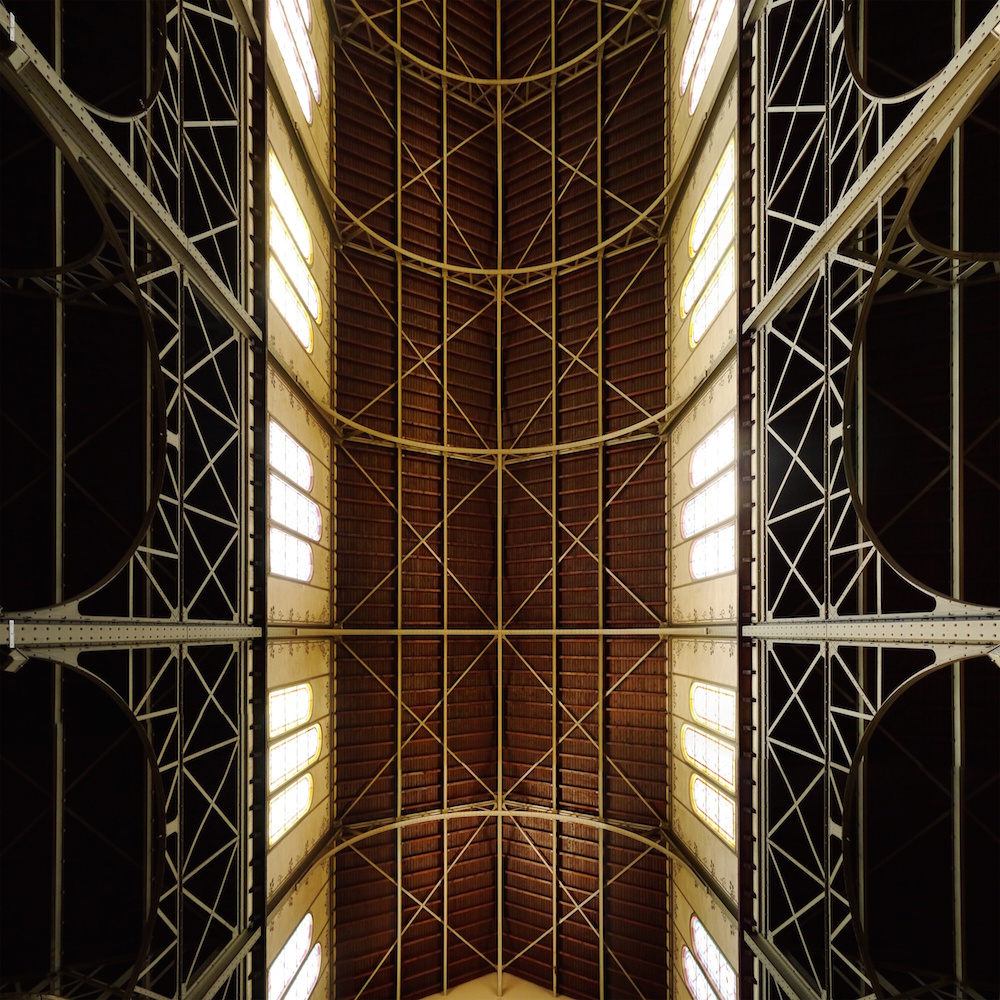 Social Catholicism
Symbol of "social Catholicism" in Paris, the monument was made as a factory to make workers feel comfortable. The metal structure of the nave, made of iron and steel, strongly recalls the industrial style and materials transformed everyday by the workers. But to go over this simple social status, porch and chancel have been made in a traditional way, simply calling the faithful to prayer.
As for the paintings inside, they are also representing the working world. You can indeed see Saint Luke (art), Saint Francis of Assisi (poetic creation and ecology), Saint Eloi (metallurgy and goldsmith), and Saint Fiacre (gardening and vegetable crops).
An original monument to discover for example after a visit to the Montparnasse Cemetery, Bourdelle museum or the Montparnasse Tower!