This museum is a perfect alternative for art lovers (and especially sculptures…) in search of peaceful places. Settled in the 15th arrondissement, very close to the Tour Montparnasse, the Musée Bourdelle proposes a free visit of the sculptor's collections trough what then was the house and studio of the Artist. Since his death, it has been extended to expose his whole work.
As soon as you'll enter, you will get in a pleasant garden where you'll see some huge works. But to see the most impressive ones, go to the main room (Grand Hall). Here are Héraclès Archer or Monument au général Alvear, ordered by the Argentine's state which original work is still in Buenos Aires. You can't miss it!
The museum is a moreover a delightful way to discover the daily life of Antoine Bourdelle thanks to the apartment where he lived and the studio where he worked which have been left as is. You will also find, behind the studio, an elegant small garden where the artist loved to go for a walk (where the works are close to the vegetation in a country surroundings) which is a real romantic wonder. At last, go to the upper level to see reproductions of the Théâtre des Champs-Elysées frescos made by Antoine Bourdelle.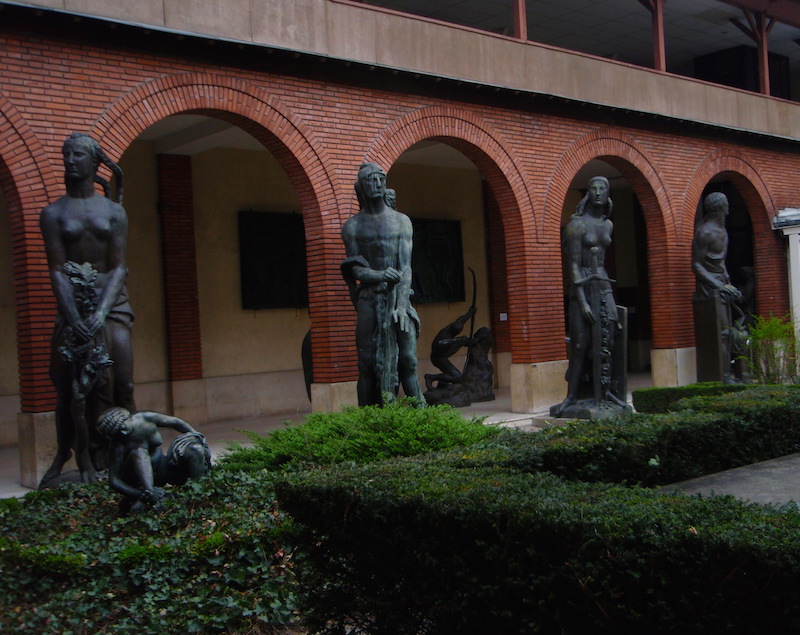 As many other great artists (Maillol, Rodin, Carpeaux), Bourdelle contributes towards making Paris an open-air museum thanks to major works still visible today.