Despite its thousand-year history, Paris retains few vestiges of the Middle Ages. The fault with the successive transformations that knew the capital, and in particular the great Haussmannian works of the 19th century, with some radical policies, and with the various troubles related to the history of France, which systematically destroyed a part of the Parisian inheritance.
Despite all these events, a dozen buildings and vestiges dating from the Middle Ages are still visible in Paris, and some can even be visited.
Hôtel de Clisson
Vers 1375 – 1380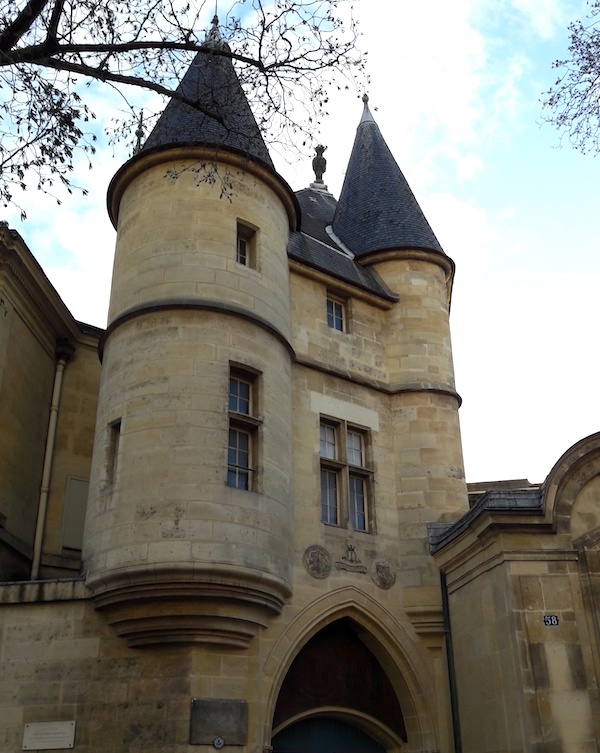 Integrated into the Hôtel de Soubise, now home to the National Archives, in the early 18th century, the portal visible at 58 rue des Archives is the only remains of the former Hôtel de Clisson, built in the 14th century by the Constable Olivier de Clisson. Redeemed in 1553 by François de Lorraine, Duke of Guise, this house was the headquarters of the Catholic party during the Wars of Religion.
Salle des Gens d'armes, Conciergerie
1302 – 1313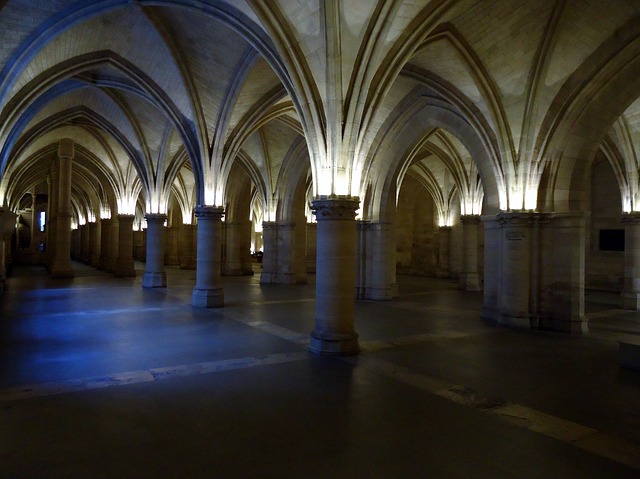 From the Palace of the Medieval City, former residence of the kings of France, remains the immense and sumptuous hall of the Gens d'armee. Built under Philippe le Bel. At the time, it served as a refectory room for the 2,000 or so employees of the king. Visible during the visit of the Conciergerie.
Maison de Jacques Coeur
vers 1440
Considered as the oldest brick building in Paris, this family home was built by Geoffroy Coeur, son of Jacques Coeur, financier of Charles VII. Much larger at the time, the house was considerably reduced and modified by its successive owners. The facade visible at 38-42 rue des Archives, now a nursery school, remains a fabulous witness of this former family home.
Tour Jean-Sans-Peur
1409 – 1411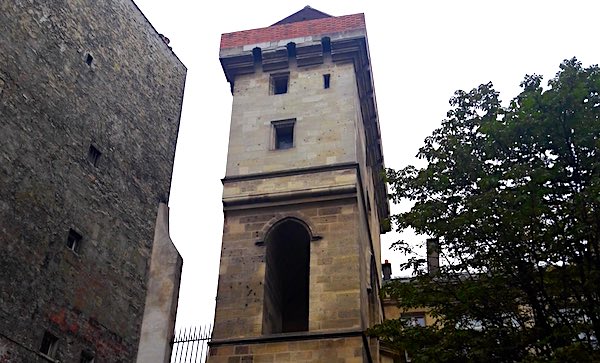 The last remnant of the former Parisian palace of the Dukes of Burgundy, the Jean-Sans-Peur Tower owes its name to Jean I of Burgundy, who built this building after having murdered his cousin Louis of Orleans, brother of King Charles VI . Sublime testimony of a princely residence in the Middle Ages, it is also the highest civil medieval tower visible in Paris.
Sainte-Chapelle
1245 – 1248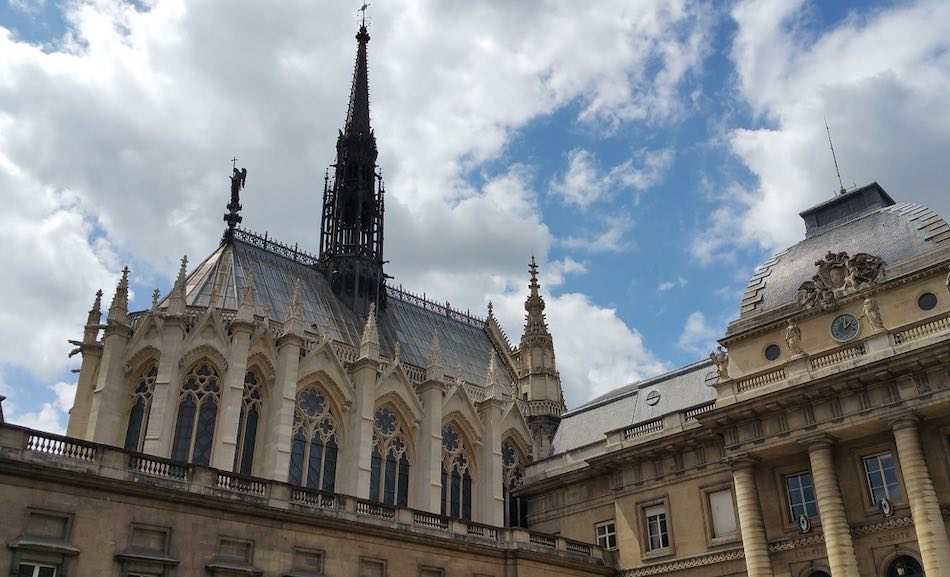 A marvel of Gothic architecture, the Sainte-Chapelle was built inside the Royal Palace of the City at the request of St. Louis to house the relics of the Passion of Christ, purchased in Constantinople. The chapel high, flooded with light, kept mostly stained glass windows and period sculptures.