Not that long ago, there was many islands in Paris, and only the Île de la Cité and Île Saint-Louis have survived. Discover the vanished islands of Paris. 
Île Maquerelle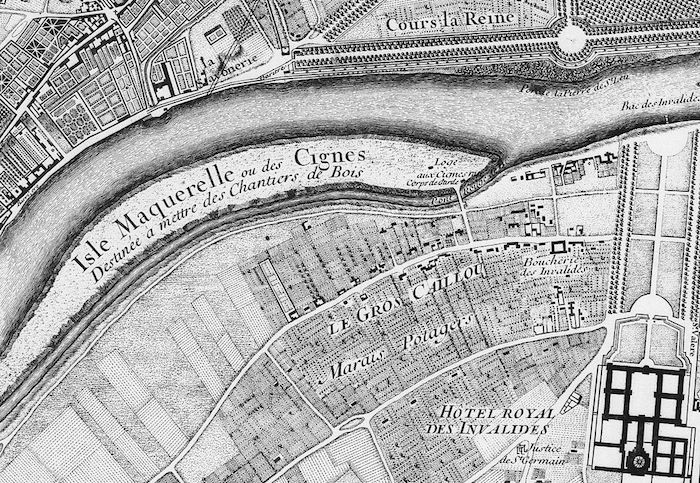 Located outside of Paris in the early sixteenth century, this island was an agricultural area.
In 1676, Louis XIV introduced forty swans offered by the Embassy of Denmark. The Maquerelle Island became the Cygnes Island.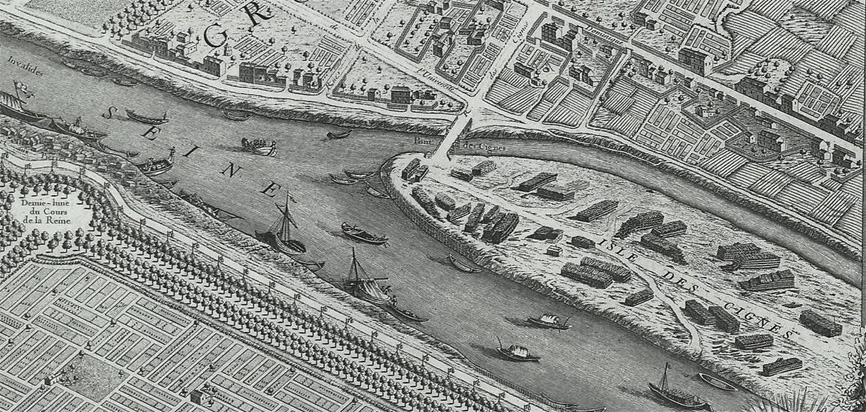 He was ordered in 1773 to link it to the mainland. Since 1812, the former island form the current quai Branly, where the museum of the same name is located.
Not to be confused with the Île aux Cygnes, created in 1825.
Île aux juifs & Île de la Gourdaine
Before the end of the sixteenth century, the Île de la Cité did not exceed the current rue de Harley, extended by two islands, the "île aux juifs" (Jews Island), and the Île de la Gourdaine.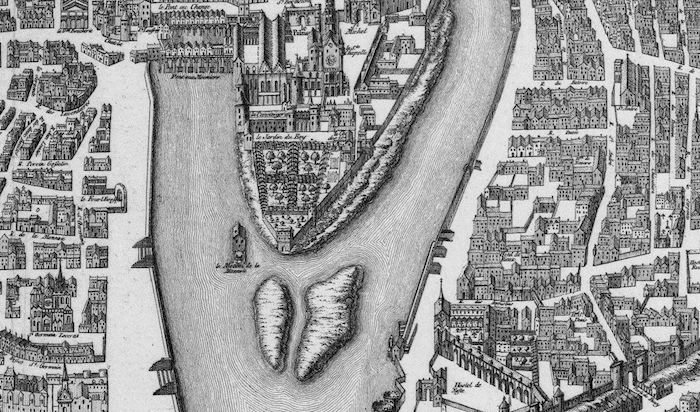 L'Île aux Juifs, that takes its name from executions made here in the Middle Ages, was located between the Palais de la Cité and the Quai des Augustins. It is also on this island that the last master of the Knights Templar, Jacques de Molay, was burned alive on March 18, 1314. Next to it was the île de la Gourdaine.
These two islands were granted by Henry IV to Achille de Harlay, which get them together during the construction of the Pont Neuf, and, later, the Place Dauphine.
Île Louviers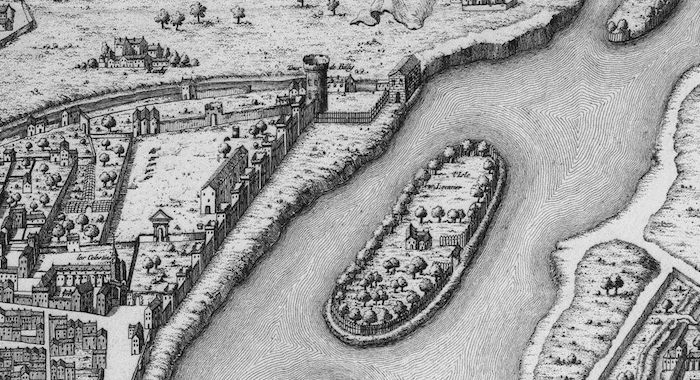 Upstream the Ile Saint Louis, an arm of the Seine separated the right bank to the island Louviers, which was named after Nicolas Louviers,  owner of the island from 1408. Bought by the city of Paris in 1700, the arm had been filled in 1847 . Today is the area between the Boulevard Morland and Quai Henry IV.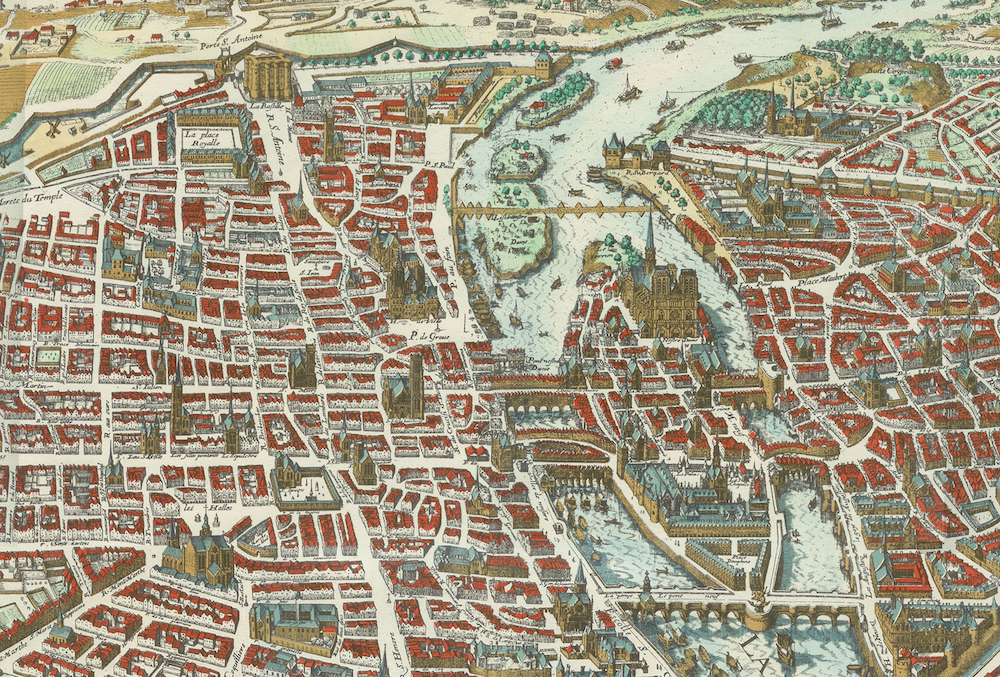 Île aux vaches et Île notre dame
The Ile Saint-Louis was born from the gathering of the Île Notre-Dame and the Île aux Vaches (cows islands), separated in the middle ages by a small canal.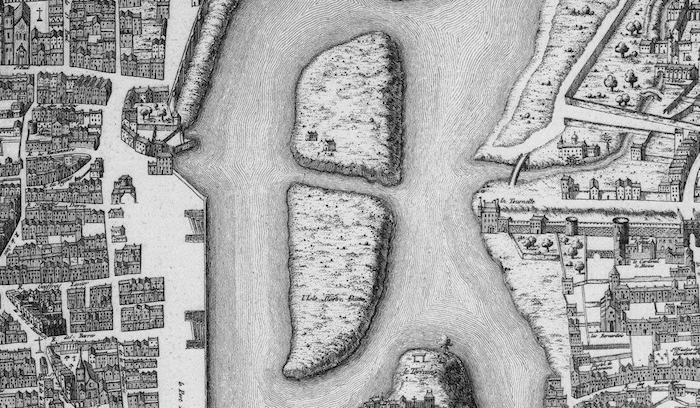 In 1614, Christophe Marie, architect, and financials Regrattier and Poulletier obtained the concession of the islands provided that bring them together, build docks, streets and houses, and make them communicate to the city with a bridge. The Île Saint-Louis was born.