L'Allée des Cygnes (Swans path) is not really a Park but rather a strip of land surrounded by greenery in the middle of the Seine. It is a narrow artificial island that separates the 15th and 16th districts of Paris and goes from Pont de Grenelle (Grenelle Bridge – where stands the Statue of Liberty) to the Pont de Bir-Hakeim (Bir-Hakeim Bridge), nearby the Eiffel Tower.
We advise you to begin your walk Pont de Grenelle. Cover then the 1 kilometer path being accompanied by the slow progress of the Seine. The walk is quiet, only pedestrian, and the surroundings charming, bordered by red-and-yellow-leaves trees. You will moreover find identification sheets showing the various species.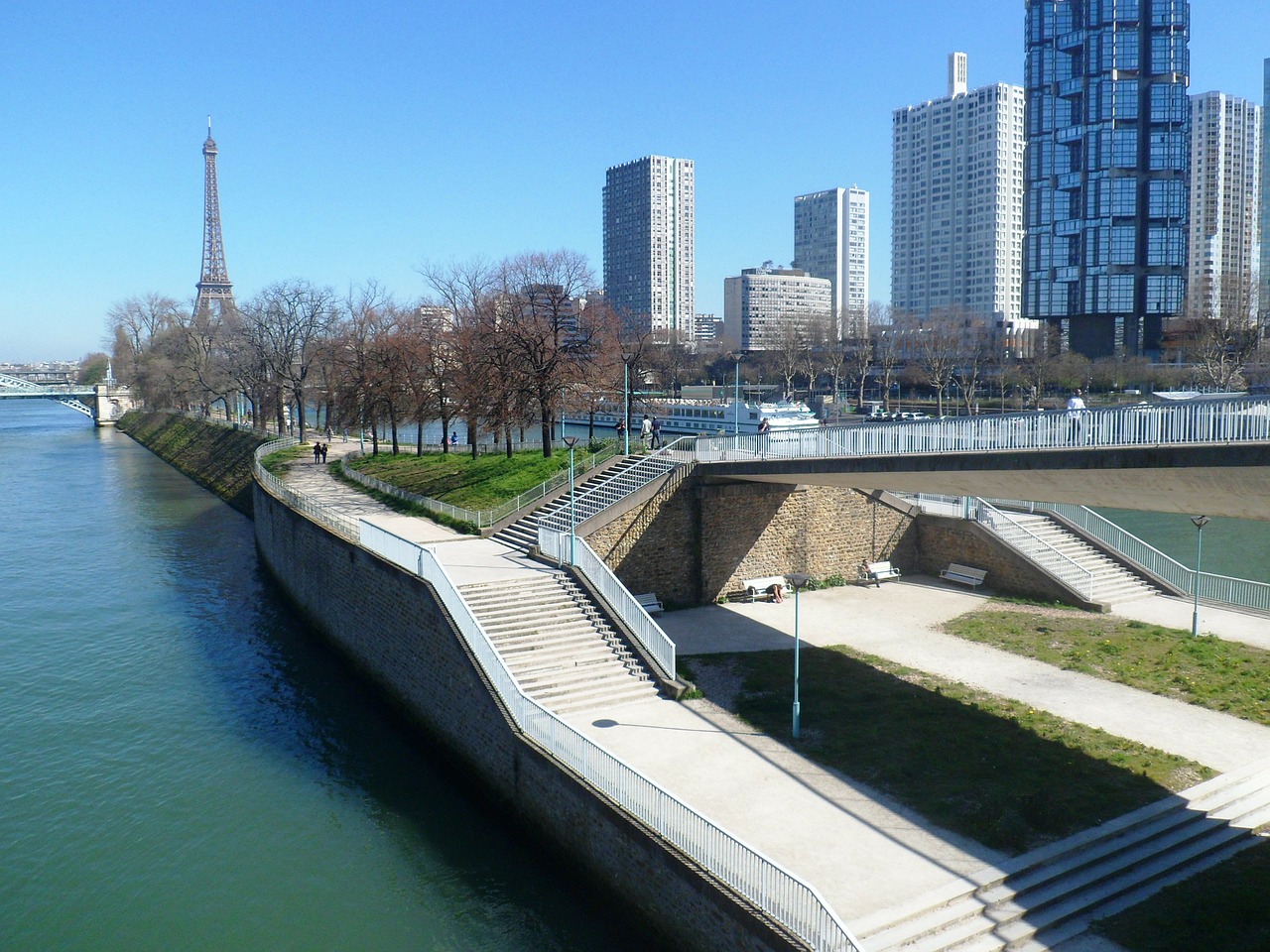 During your walk, you will see on your left (coming from Pont de Grenelle) the 16th disctrict and Passy neighborhood, one of the most bourgeois of Paris. On your right is the 15th district and precisely Beaugrenelle neighborhood and its skyscrapers, the only ones you can see in Paris. At the end of the path is the Tour Eiffel (Eiffel Tower). If you wish, you can carry on with walking through the embankments.
– Walk in the 16th arrondissement of Paris