In January 1910, Paris experienced one of its worst Seine's flooding. Between 18th and 28th of January, half of the city had been flooded, water reaching its highest level on January 28th at the Pont Austerlitz with 8.62 meters on hydrometric scale.
Very important rains, snow, frost and confluences overflows, all the elements were joined at the same time. An exceptional event that will cause damages for more than 200,000 Parisians, and paralyze the capital for weeks. 
Discover in pictures this exceptional flood.
Avenue Daumesnil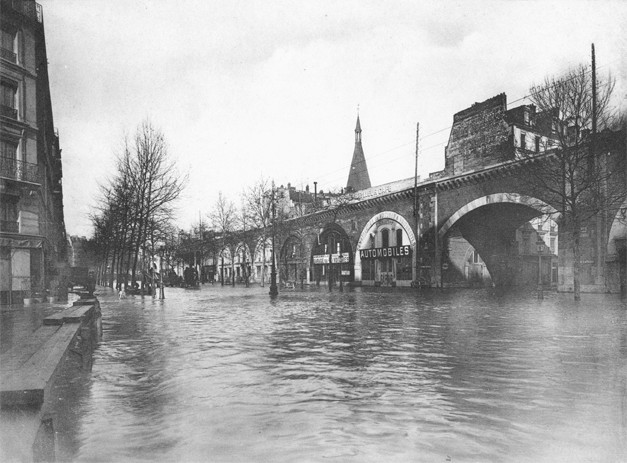 Avenue Montaigne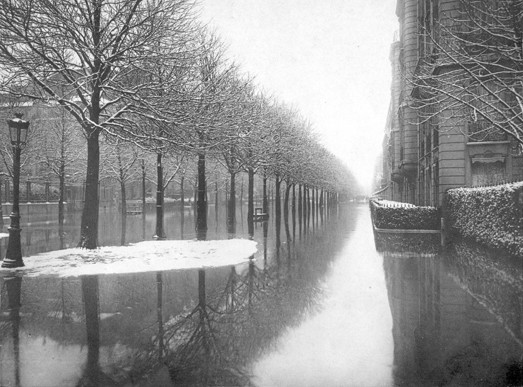 Bois de Boulogne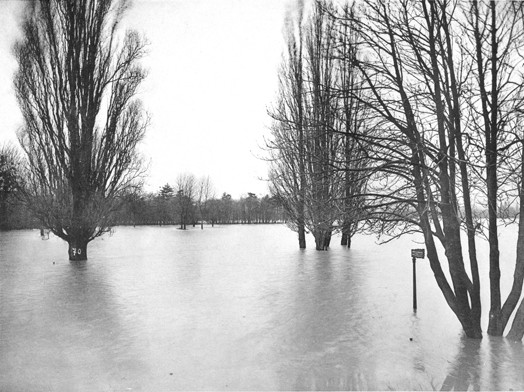 Boulevard Diderot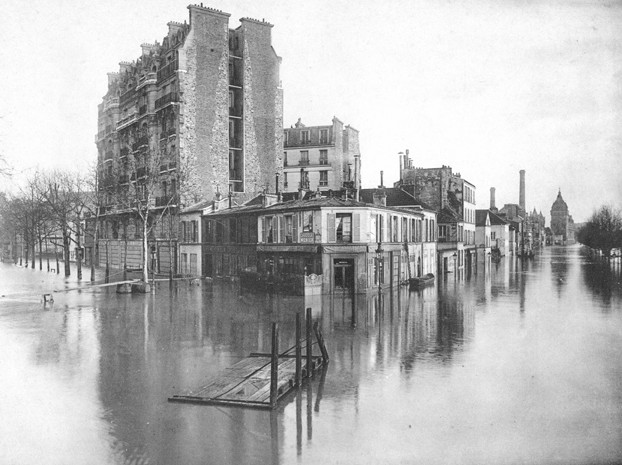 Boulevard de Grenelle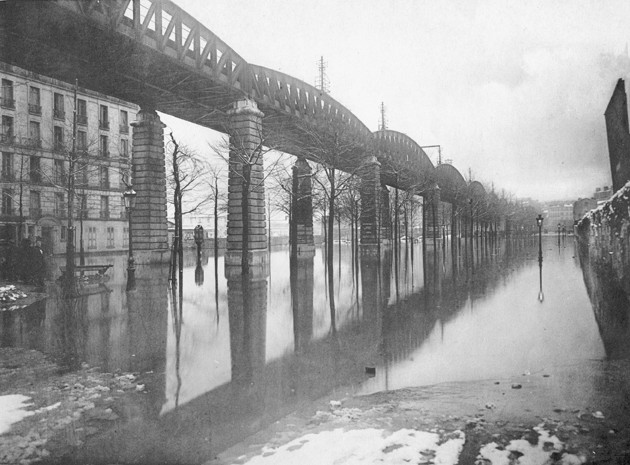 Avenue de Versailles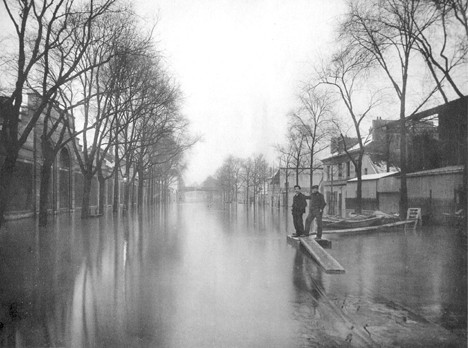 Gare de Lyon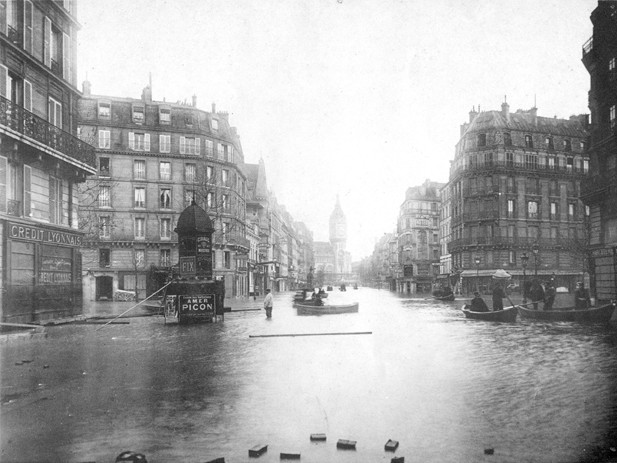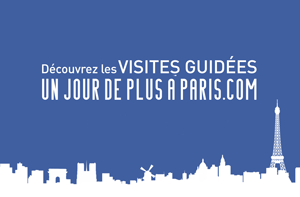 Gare de Lyon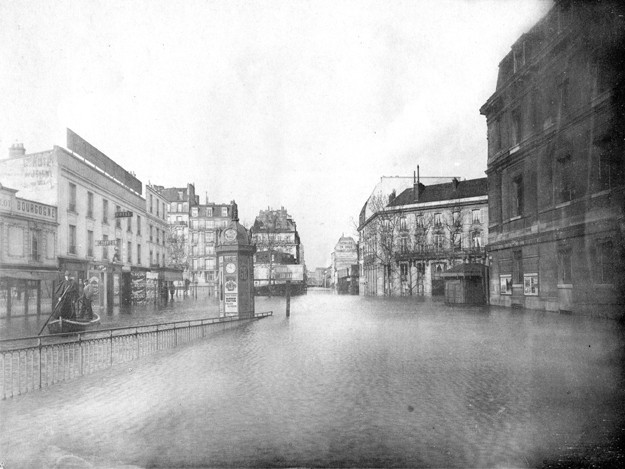 Gare Saint-Lazare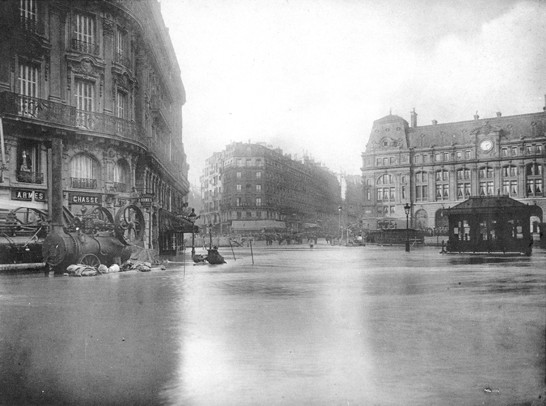 Avenue Ledru-Rollin
Place Beaugrenelle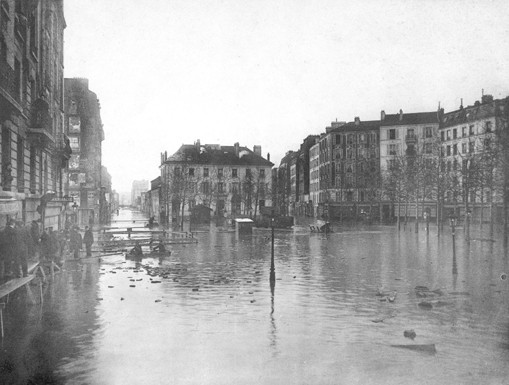 Pont Alexandre III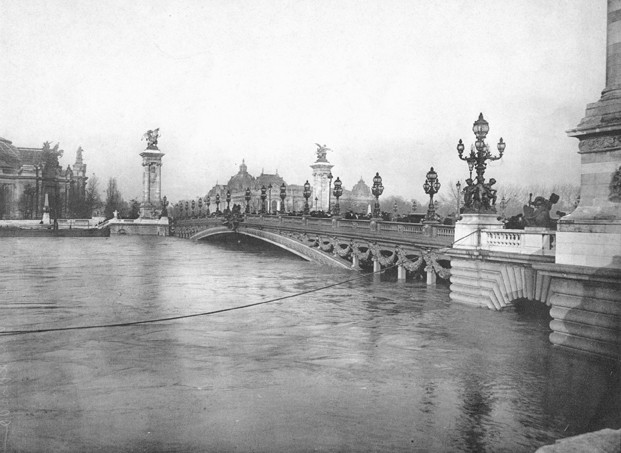 Pont de l'Alma
Voir aussi :
Pont Neuf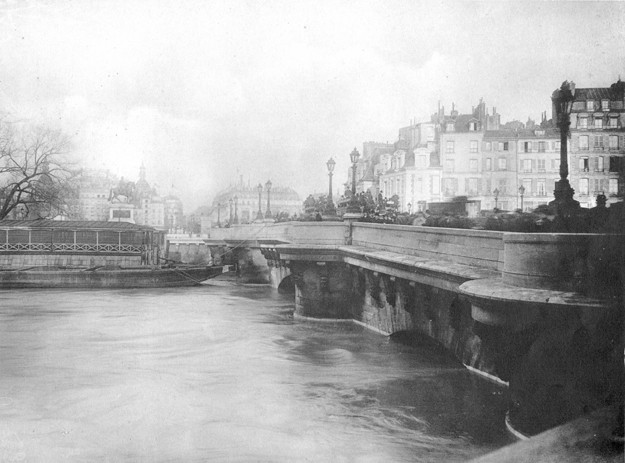 Pont de Solférino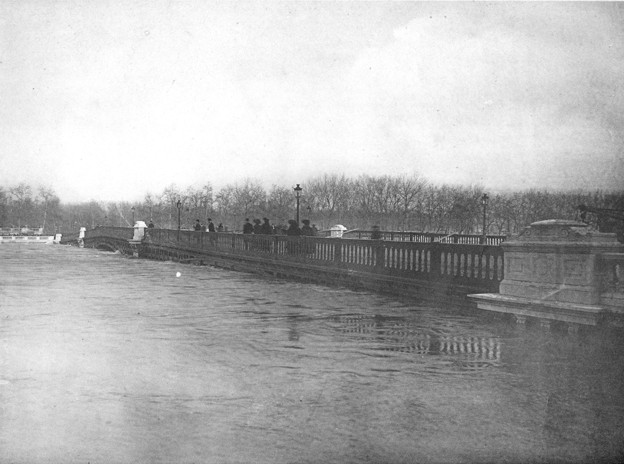 Rue Saint-Charles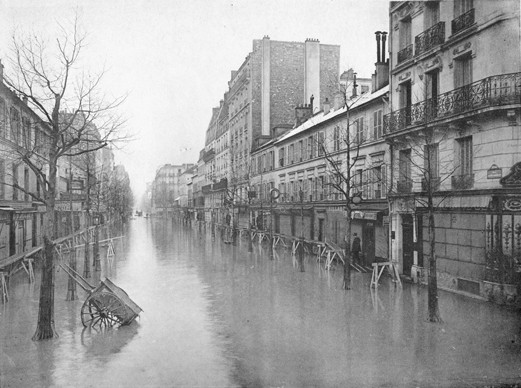 Rue de l'Université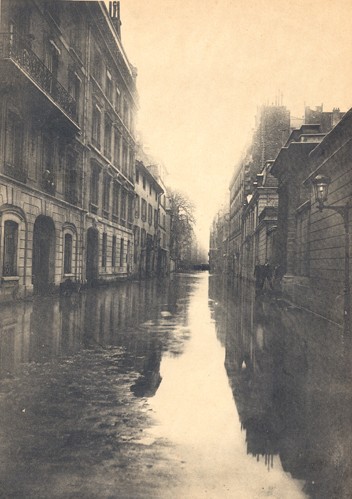 La Seine