Obviously, the Canal Saint-Martin is not a park or a garden. But there is so few green spaces in the 10th arrondissement, and the Canal is so used by Parisians as such, that rank it among public gardens of Paris is only logical.
Connecting la Villette and the Bastille, the Canal Saint-Martin is not natural. It was ordered by Napoleon in the early 19th century for both carrying drinking water and reduce shipping traffic of the Seine.
LE CANAL SAINT-MARTIN, A CREATION OF THE 19TH CENTURY
During Haussmann works, a part of the Canal was put underground in order to build roads.
In our modern era, things have changed! The tourist traffic has replaced commercial shipping, and the Canal is now much more than a waterway.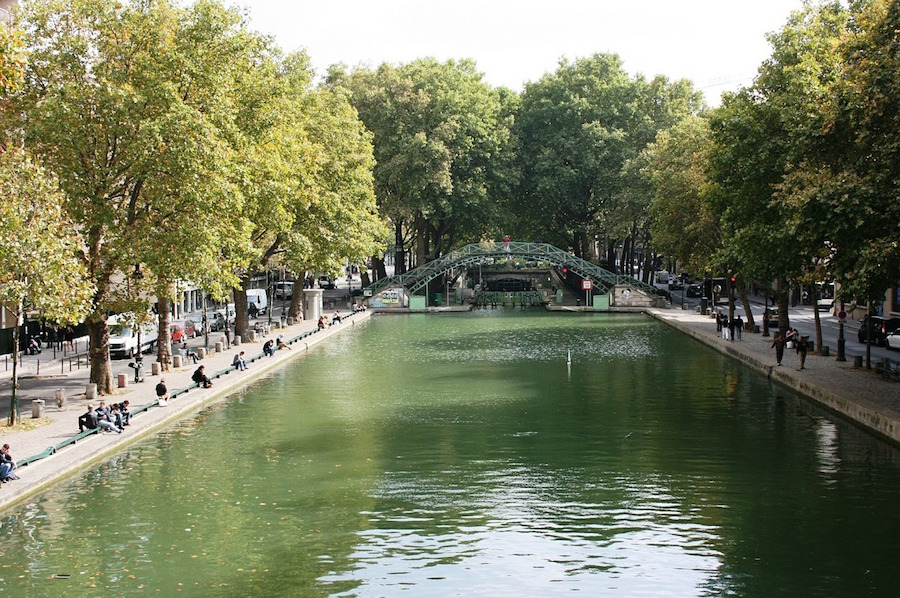 NOWADAYS, ONE OF THE MOST POPULAR AREA.
In recent years, the area is a parisian hit on sunny days for a picnic or an aperitif. A rather unique atmosphere in Paris, which unfortunately would seem to deteriorate, precisely because of this growing popularity.
What does not change is that a walk along the Canal remains one of the most pleasant in Paris, doable also by bike thanks to bicyclable paths you will find throughout the Canal.
Finally, note that the surrounding district (from Republic to Belleville) is now the Mecca of street-art. To discover the places not to miss, see our street-art walk.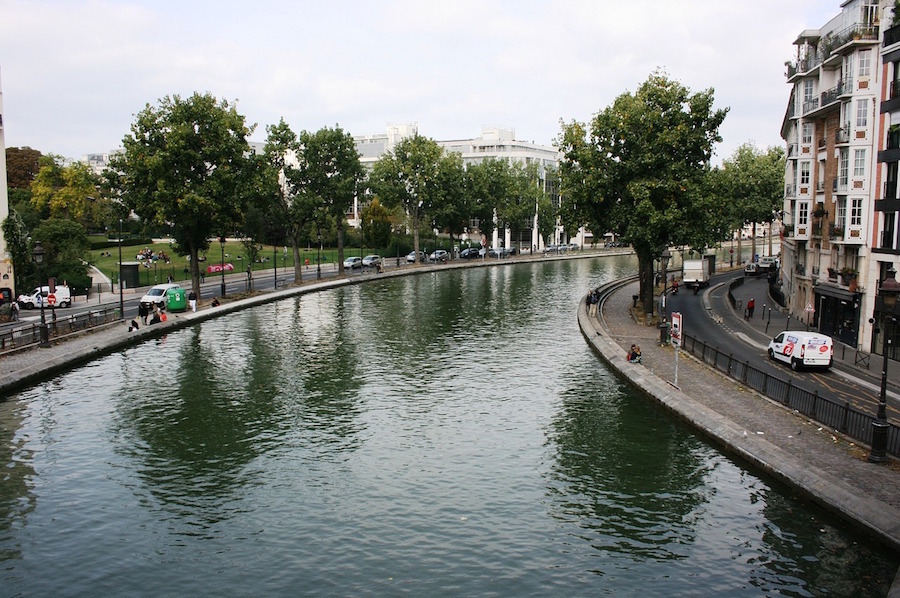 You can continue then as far as the Place de la Bastille and the Port de l'Arsenal (Arsenal's Harbour), connecting the Canal Saint-Martin and the Seine.