Looking at the Paris' blazon, a question arises. Indeed, it does not seem obvious that the symbol of the French capital is a ship on the water, neither its motto is "Fluctuat nec mergitur", meaning "It is tossed by the waves but does not sink".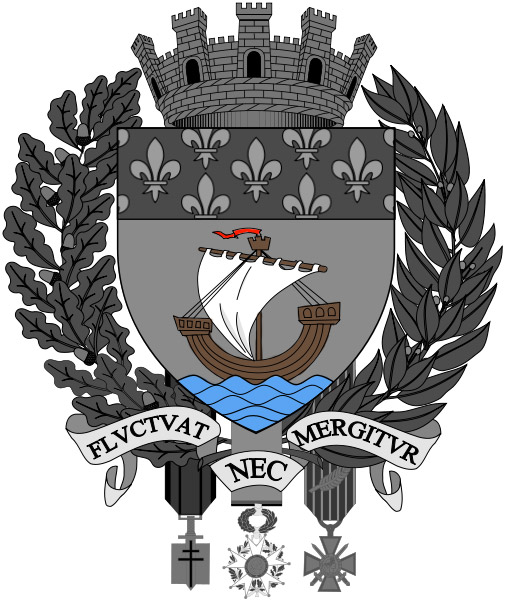 In 52 BC, Gaul became Gallo-Roman, and the Romans have new plans for the city that was then called Lutetia : settle its inhabitants, the Parisisii, on a small island in the river, while they build a new city on the left bank. Then this city, called Paris, will expand over the centuries, always keeping forepicenter the Seine.
Voir aussi :
The river is the one that feed Parisian people, give them fish, quenches cattle and enables agriculture. The Seine is also the income, since people crossing the City Island must pay a fee.
Such a powerful nature that until the 13th century, the Prévôt des Marchands, the ancestor of the Mayor of Paris, responsible of the traffic, taxes and public works, was exclusively chosen from the Corporation des Marchands de l'Eau (Water Trader Corporation), which had the exclusive privilege of Seine's cruising
It was under Philippe Auguste (1165-1223) that appears the first time blazon. It main symbol is the trade, represented by a boat and a rive.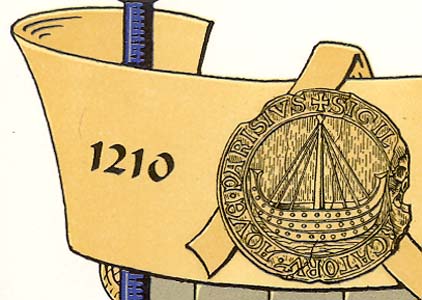 In 1358, Charles V gave it its present form by adding lilies, symbol of the king. With time symbols will be added or changed : lilies, crown, stars, olive branch …. Under Napoleon, bees will added.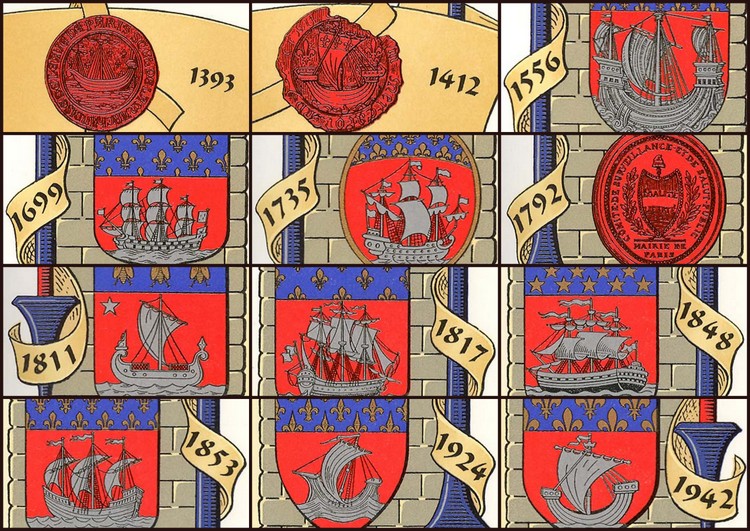 The last coat of arms dates from June 20th 1942. A symbol that sometimes floated, never sunk.