Few pedestrian streets in Paris are perfect for strolling without being disturbed by the cars. Lovely streets ideal for a drink or lunch on the terrace.
Rue de Lévis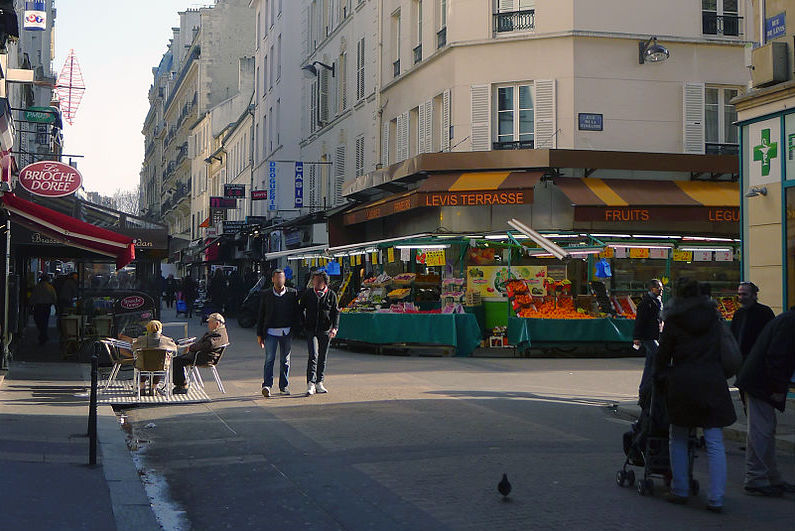 Rue de Lévis attracts both the bourgeois clientele of Monceau and the more popular one of Batignolles. Its market and its shops, which made its reputation in the 19th century, make it one of the most pleasant for shopping. 
Rue Cler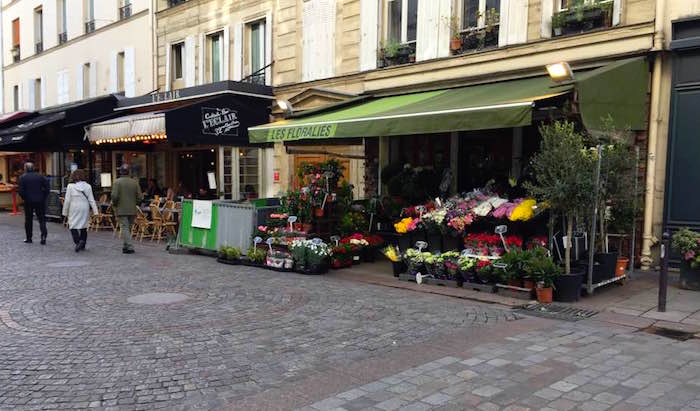 Halfway between the Champ-de-Mars and the Invalides, Rue Cler is a wide and airy pedestrian street. Lined with many food shops, cafés and restaurants, this is an ideal stopover in the heart of the 7th arrondissement.
Rue Montorgueil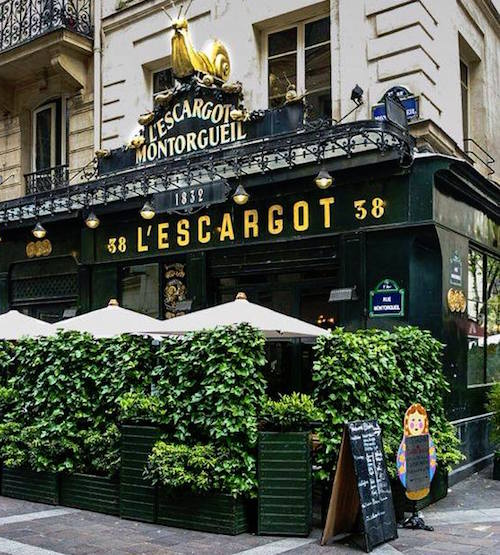 In the heart of Paris, linking the Halles district with the Sentier, the rue Montorgueil and its surroundings is the biggest pedestrian area in Paris. In addition to the many shops and terraces, you will find number of historical places such as the Rocher de Cancale or the Stohrer Patisserie. Perfect for a stroll to discover this district, one of the oldest of Paris.
Cour Saint-Émilion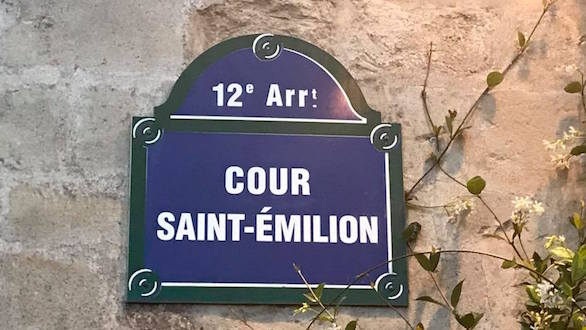 Despite its shopping mall lookalike, the Saint-Émilion Courtyard is an immersion in the history of wine in Paris through its warehouses converted into shops and restaurants. Less authentic than the other pedestrian streets in the capital, it is still an interesting stop if you are in the 12th arrondissement.
Rue Daguerre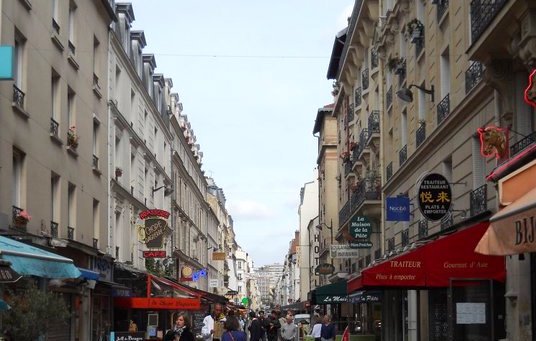 At the same time popular, bourgeois, young and commercial, the rue Daguerre looks like its surroundings. A typically Parisian village atmosphere where you will find shops of all kinds.