Hidden behind the boulevards or inside of the liveliest districts of the capital cities, these secret charming, picturesque streets will take you back in time. The shortest street, the narrowest street or the smallest of Paris, discover the unusual places that seem to have survived the centuries.
Rue du Prévôt (4e)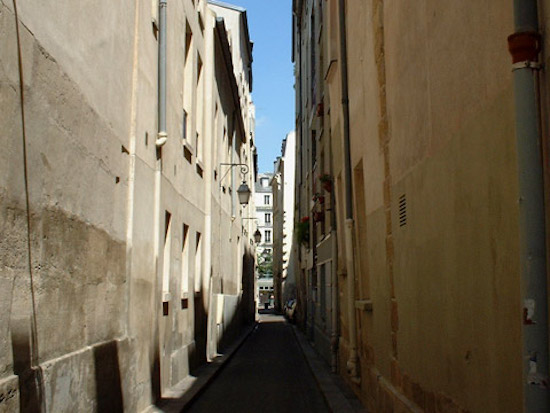 With its axial gutter and old houses that borders it, it's a journey to medieval times that offered this street in the Marais.
Rue de Venise (4e)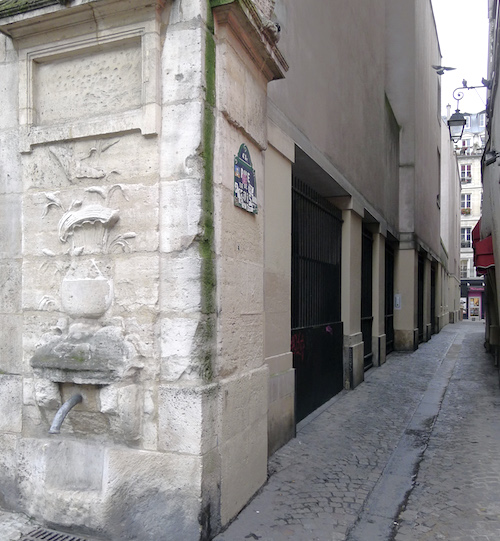 Located front of the Pompidou Centre, this street is 2 meters wide. At the corner of Rue Saint-Martin, you can see the remain of the Maubuée fountain, one of the oldest fountains in Paris, built in 1733 and moved here in 1937.
Rue des Degrés (2e)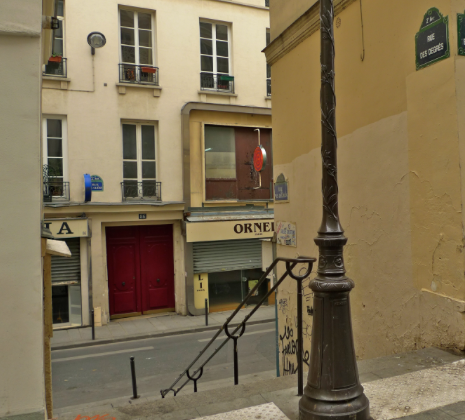 Thanks to its 5.50 m long, it is the shortest street in Paris. 
Rue du Chat-qui-Pêche (5e)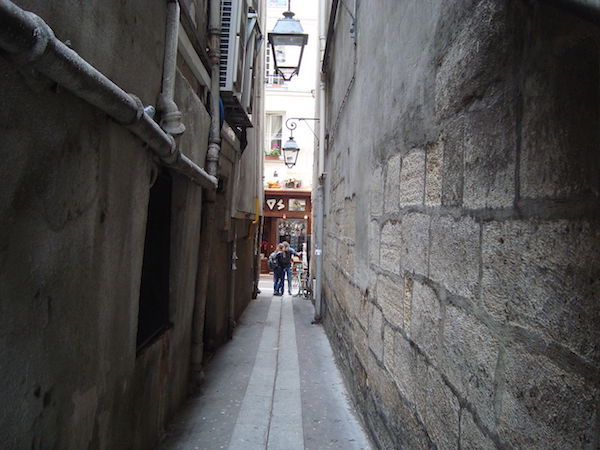 Built in 1540, this narrow street (1.80) is a legendary street. 
The story goes that in the 15th century a certain Dom Perlet, a canon engaged in alchemy, lived on this very street, accompanied by his smart hyacinth black cat. A particularly gifted fisher, catching fish with one swipe of its mighty paw, the cat went prowling by the river quite often by itself. Convinced that both the alchemist and the black cat were the impersonation of one and the same creature – the Devil! – three local students agreed to kill the unfortunate mouser and throw it into the Seine. Curiously, once the cat died, the alchemist disappeared… but only to reappear again a bit later, like a traveller coming back from a lengthy trip. As for the cat, it continued fishing peacefully by the banks of the river …
Sentier des Merisiers (12e)
Barely 1 meter wide (and even less in some places), this narrow street of the 12e arrondissement is an amazing passageway in the heart of the city lined with individual houses, including a pretty half-timbered houses.