Oldest Royal square in Paris, Place des Vosges offers pleasant strolls in its arcades, and makes us travel thanks to its architecture through centuries. But few passersby know that, on one of the pillars of the square is the oldest graffiti Paris, engraved here in 1764 by the writer Restif de la Bretonne.
Born in Yonne, Nicolas-Edme Rétif began as an apprentice to an Auxerre printer, then went up to Paris to work as a typographer. Tireless walker and observer of his time, he will begin to browse the city at night, witness of a changing capital at the dawn of the French Revolution. The various facts observed will be the subject of a book, the "Nuits de Paris", published in 1788.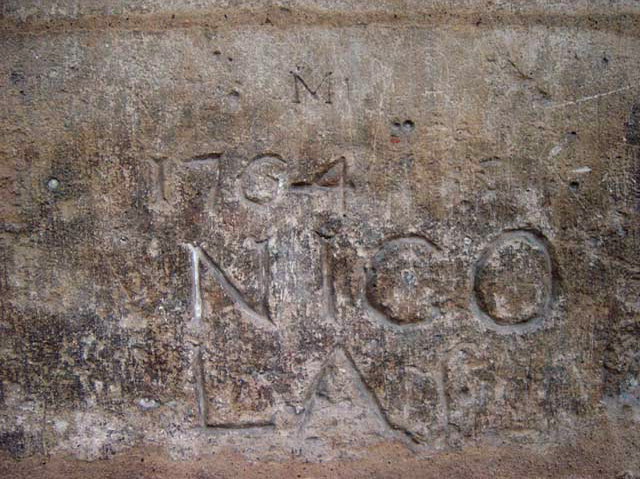 Throughout his night walks, Restif La Bretonne also engraved on the walls of the capital thoughts and mood. Only one of the hundreds of inscriptions he made is still visible today, on a pillar at the 11, place des Vosges.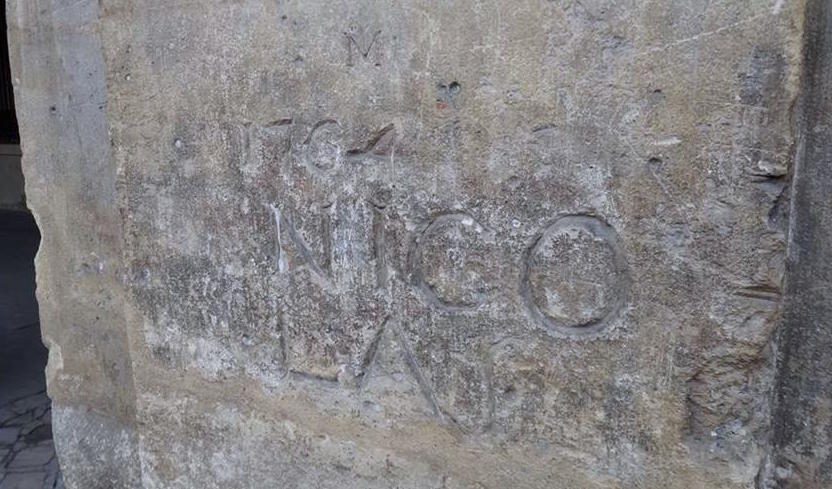 "NICOLA 1764" is the oldest graffiti in Paris!