Between the districts of Auteuil and Passy, ​​in the 16th arrondissement, hides a rare witness in Paris of modern architecture. Period which is not really considered as an artistic movement, but brings together different theories and creations from the Industrial Revolution attempting to respond to the challenges of massive urbanization.
In the interwar period, the priority was functionality, comfort, and rationalism. This will lead to clean lines in the architecture, ventilation of the buildings and the lightening of the ornamentation. In short, the exact opposite of Art Nouveau, which had emerged all over Europe at the start of the 20th century and praised curves and exuberance. Rue Mallet-Stevens offers a delicious journey through time to discover this page of history.
Robert Mallet-Stevens (1886 – 1945)
Nephew by marriage of the Belgian financier Adolphe Stoclet, Robert Mallet-Stevens will spend many stays in Brussels in his mansion, the Stoclet Palace, designed by the architect Josef Hoffman (and decorated by Gustav Klimt), main figure of the Viennese Secession. A "total work of art" which will deeply leave a mark on the young architect.
After joining aviation during the First World War, Robert Mallet-Stevens designed shop windows and stores for industry and commerce, and produced numerous film sets. In 1925, he signed several pavilions for the Paris International Exposition of Decorative Arts. The clean lines are freed from ornaments, light is treated as a material, in the same way as those resulting from technical progress (concrete, iron, glass).
His first major architectural project is the Villa Noailles in Hyères. His major work, rue Mallet-Stevens, was inaugurated in 1927.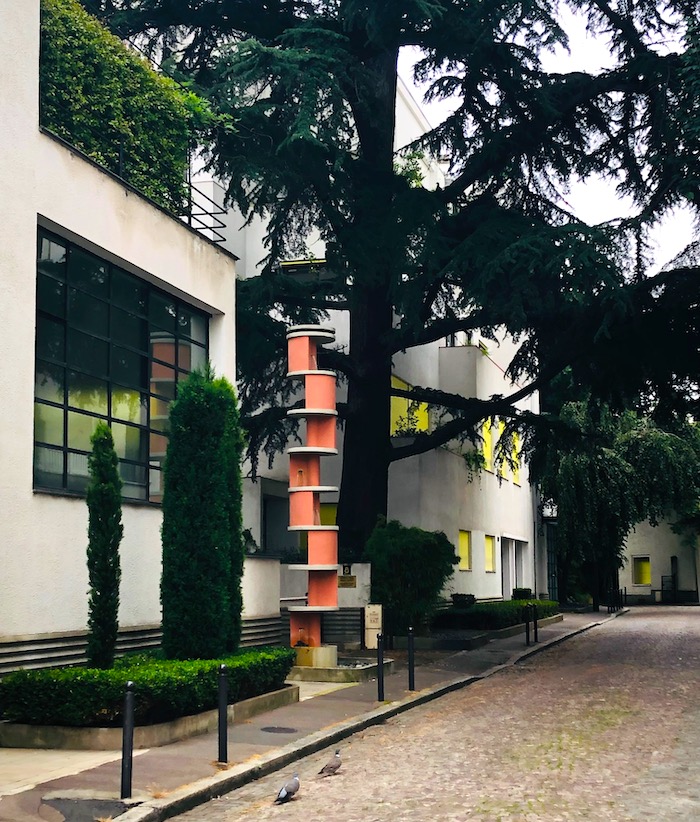 Rue Mallet-Stevens
The architect met in 1924 the banker Daniel Dreyfus, who wanted a real estate complex on a plot of 3,800 m2 which he owns in the 16th arrondissement a few meters from his mansion, located rue de l'Assomption. Mallet-Stevens designed a completely homogeneous whole, without shops and away from noise, entirely dedicated to housing and peace. Everything is thought out by the architect, from the street furniture to the interior decoration.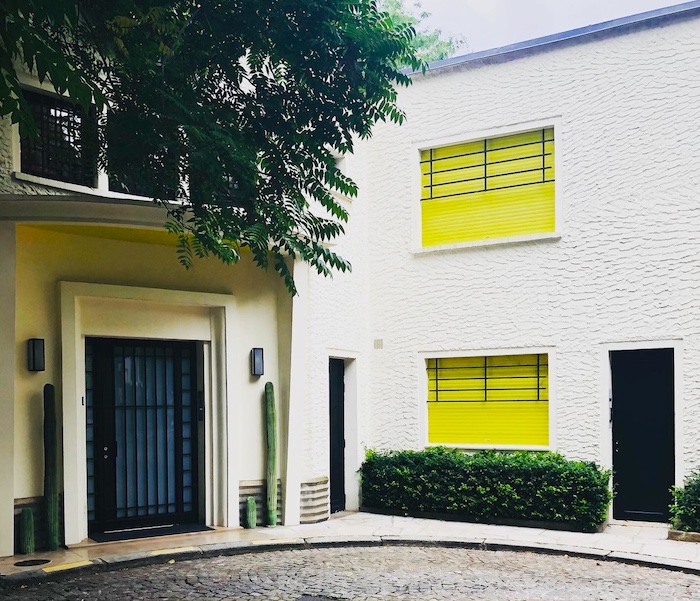 A "total art" that can be found in particular in the finishes, studied down to the smallest detail. Stained glass windows, door grilles and interiors were designed by the greatest names of the time. Unlike Art Nouveau, modernism did not claim to be popular. On the contrary, it assumed to be reserved, and above all accessible, to a certain elite. The owners of the premises are wealthy bourgeois, artists and intellectuals. The whole remains nonetheless sublime, and allows you to walk throughout a rare artistic creation in Paris.
Note that the street was only classified in 1975, and some modifications were made to the buildings in the meantime, including the street furniture which has disappeared.
A unique work in Paris, true architectural manifesto.