A place of memory and meditation, the Père-Lachaise cemetery, with its rich history, abounds in customs. Some are legendary, others are simple tributes. But all of them recall the unique character of this open-air museum, where visitors from all over the world continue to bring their favorite personalities to life through funny rituals. An original walk to discover the stories hidden behind these unusual tributes.
Parmentier potatoes
Famous 18th century agronomist and hygienist, Antoine Parmentier worked on a considerable number of subjects to improve the diet of the French population before the Revolution. How to make bread, preserving flour, using dairy products… But it is above all for having democratized the potato in France that he is known. What visitors have not forgotten, placing potatoes on his grave. Sometimes with a lot of creativity.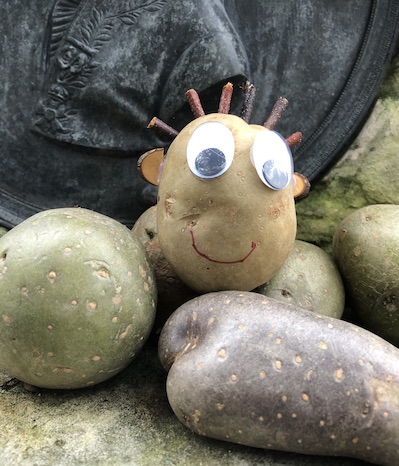 The chewing gum tree
Jim Morrison is undoubtedly one of the biggest stars of Père-Lachaise. Unfortunately, barriers prevent direct access to his tomb, in particular to prevent overflows, or empty beer left on the tomb as a souvenir… It is therefore a tree near the burial place of the mythical singer of the Doors that has become the receptacle for rituals, where visitors stick… chewing gum.
No one is quite sure why or how it started, but there are so many that the tree has been wrapped in a bamboo cane.
The kisses of Père-Lachaise
There was a time the winged angel sheltering Oscar Wilde was covered with kisses left with lipstick by visitors from all over the world, in particular to recall the stay in prison which made the writer in Ireland for homosexuality. Since then, glass panes protect the monument, and visitors have turned to Alain Bashung. And thus recall that they "loved so much" (Tant aimé).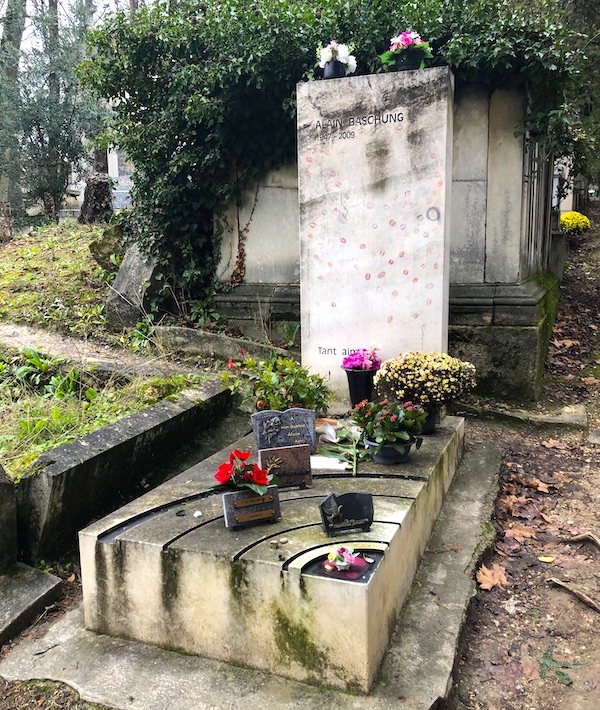 Will, like Oscar Wilde, this act be banned one day ?
The weeping willow
As we can see on the epitaph of Alfred de Musset, the poet wished that a willow be planted at the place of his rest. Unfortunately the cemetery is located on an old hill, Mont-Louis, with an infertile past. And the willow tree is very difficult to grow. Several trees have been planted, none last very long … But the will of the poet is respected, most often at the request of his admirers.
("My dear friends, when I die / Plant a willow in the cemetery / I love its weeping foliage / The pallor is sweet and dear to me / And its shadow will be light / On the ground where I will sleep)"
Finally, if you go to Marcel Proust's grave, it is usual to see… a madeleine.