The Paris Commune, which took place from March 18 to May 27 1871, is a major historical episode of the late 19th century. Scars are still visible in Paris. Places of memory to discover during your walks.
Rue Haxo : la villa des otages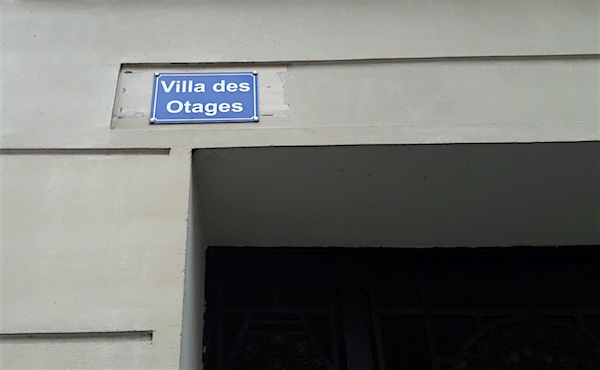 In the last days of the bloody week, communards held a few quarters of the east of the capital.
On 26 May, 52 hostages from La Roquette prison, including 34 gendarmes and 11 Jesuits, were taken to 85 Haxo Street (20th arrondissement), in an old café-concert serving as a command post. In response to the Versaillese massacres, they were all killed. The plaque "villa des otages" of 85 rue Haxo recalls this event. At the nearby Belleville cemetery, you can see a stele placed at the place where these hostages were buried.
Cimetière du Père-Lachaise : le mur des Fédérés 
In the Père-Lachaise cemetery, the Mur des Fédérés is one of the most important places of memory of Paris Commune
After the Rue Haxo events, the Communards took refuge in the cemetery of Père-Lachaise, last bastion of the insurrection. On the 27th of May, the cemetery was a gigantic battle-field, where the Federates (name given to the Commune soldiers) fought with bladed weapons in the midst of burials. The last fighters (147) have been shot in front of the wall then thrown into a mass grave in front of it. The wall took the name of "Mur des Fédérés" only fifteen years after the events.
In front of the wall, you can see the tomb of Jean-Baptiste Clément, author of the famous song Le Temps des Cerises.
Église Saint-Paul-Saint-Louis
In the Marais, inside the Saint-Paul-Saint-Louis church, you can see a curious writing on the second pillar on the right when entering the church : "République française ou la mort" (French Republic or death).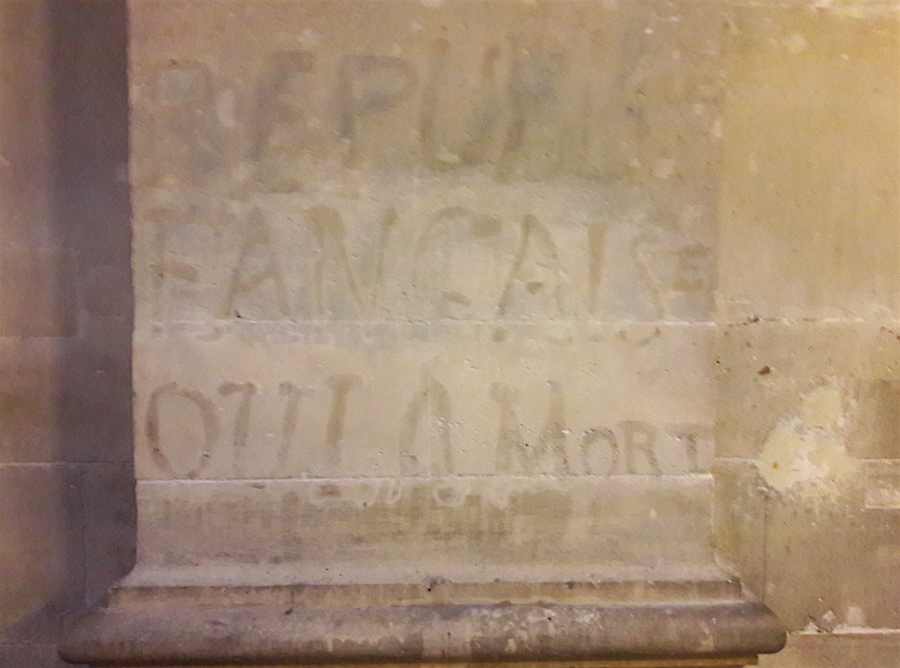 We don't know much about this revolutionary message, except that it is the work of a Communard who, hearing that the Versaillais were entering Paris, have shared his republican convictions inside the church.