A few steps from the carrefour d'Alésia, the little rue Marie-Rose is as discreet as confidential. This is yet where Vladimir Ilyich Ulyanov, said Lenin, had lived from 1909 to 1911, working for the October Revolution of 1917. It is also in this street that he will live the great love of his life. A past that is no longer visible from the facade of the building, since the commemorative plaque has been removed a decade ago…
Lénine and the 14eth arrondissement
After being imprisoned (1895-1896), then exiled to Siberia (1897-1900), Lenin stayed in several European countries, closely watched by the Tsarist police. In 1908, he settled in Paris, first in the Panthéon district, then in an apartment at 24, rue Beaunier, in the 14th arrondissement, where he lived with his wife Nadezhda, his mother-in-law and his wife. A plaque is always visible on this building.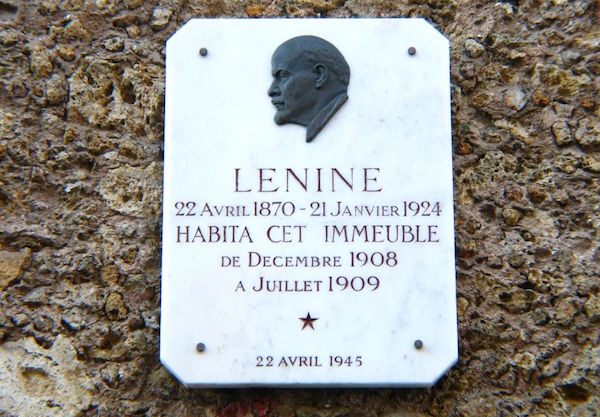 In July 1909, he moved nearby, 4 rue Marie-Rose, in a two-room apartment of 48m2 on the second floor. The neighborhood, discreet, suits him. Still unknown, the future Bolshevik leader liked to walk in the park Montsouris, and met his Russian friends gathered between the Porte d'Orléans and Montparnasse.
A passionate love
Among the Russian revolutionaries exiled in Paris, Lenin met the beautiful Inès Armand, a French communist activist married to Alexander Armand, avery rich Russian capitalist. Ines is 35 years old but seems to be 25. On the contrary, Nadezhda, his wife, is 41 years old, but appears 10 more. Very quickly, Lenin and Inés will stroll for hours on the Grands Boulevards, and live their love in the cafes of the avenue d'Orléans (today avenue du Général-Leclerc). 
Lenin installed his mistress close by, at 2, rue Marie-Rose.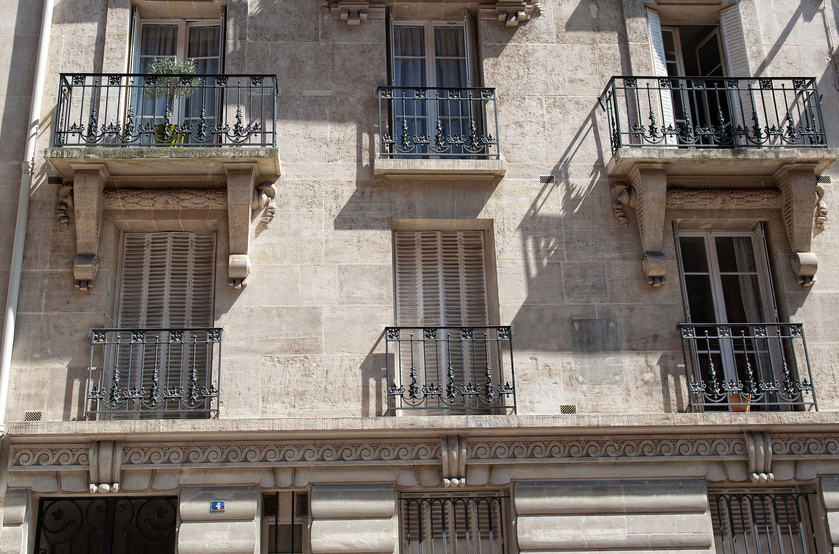 Out of Paris, the lovers will live only an epistolary relationship. A passionate love which was one of the best kept secrets of the Soviet Union, so that nothing could disturb the image of ideal revolutionary and perfect husband of Lenin.
This small apartment was bought by the French Communist Party and transformed into a Museum. It closed its doors in 2007. The commemorative plaque has also disappeared.
Dead in Cholera in 1920, Inés Armand was buried in the Kremlin Wall Necropolis .