Changing district, the 11th arrondissement concentrates number of typically Parisian charms. A popular atmosphere, small flowery alleys inherited from its working-class past, many cultural places and pleasant shopping streets. From Folie-Regnault to rue Saint-Maur, this stroll takes you to discover an unknown Paris.
Start at the Charonne metro (line 9) located on Boulevard Voltaire. Take rue de Charonne. You quickly come across a charming little street, Impasse Delaunay. Do not miss at the end of the alley the pretty factory decorated with red bricks.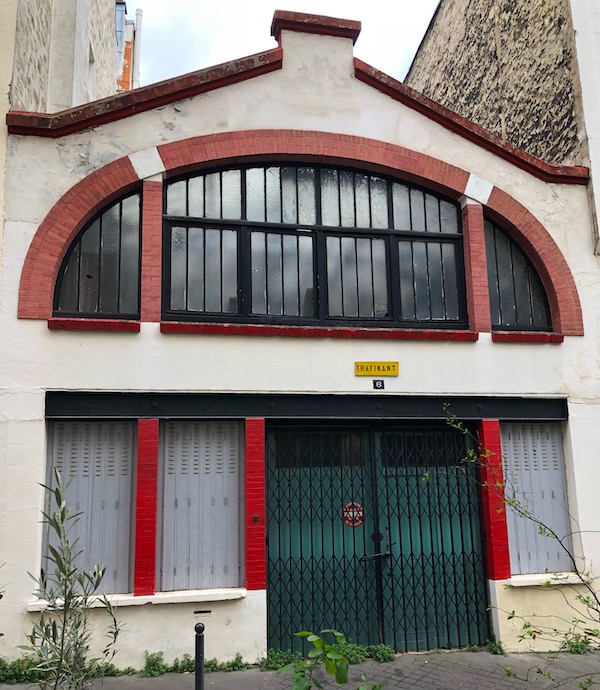 Take rue de Charonne again, turn left rue Léon Frot. Take the passage Alexandrine on your right, a pretty flowery passage created in the 19th century, bordered by small houses and workshops. At the end of the passage, turn left and take the passage Gustave Lepeu, very pretty too!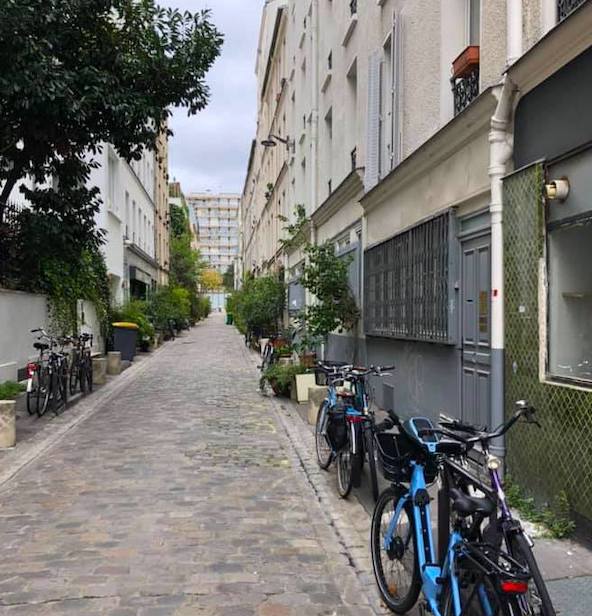 Take rue Léon Frot, then turn right until passage Courtois. Take the Passage Courtois. You enter the district of Folie-Regnault. You feel the working-class atmosphere of the district, made up of small factories and workshops.
In the 17th century (1657), the royal power granted privileges to the workers of the Faubourg Saint-Antoine, huge land located outside the limits of Paris. Privileges that have attracted thousands of workers of all kinds (cabinet makers, boilermakers, carpenters, velvet, porcelain, wallpaper factories, etc.). This past, still alive in the Folie-Regnualt, makes all the charm of the district.
Continue passages Courtois then turn right rue de la Folie-Regnault. Discover the pretty rue de Mont-Louis, lined with small alleys. Two dead ends are not to be missed: Impasse de Mont-Louis and Impasse Lamier.
Go back rue de la Folie-Regnault, turn left rue Felix Voisin and turn right rue de la Croix-Faubin.
At the end of the rue de la Croix-Faubin is a historical curiosity on the ground: the last visible trace of the guillotine in Paris. Here was once the Grande Roquette prison, where prisoners sentenced to death were locked up. The executions were carried out directly in front of the prison, where five slabs have been set up to stabilize the guillotine. These are the marks you can see.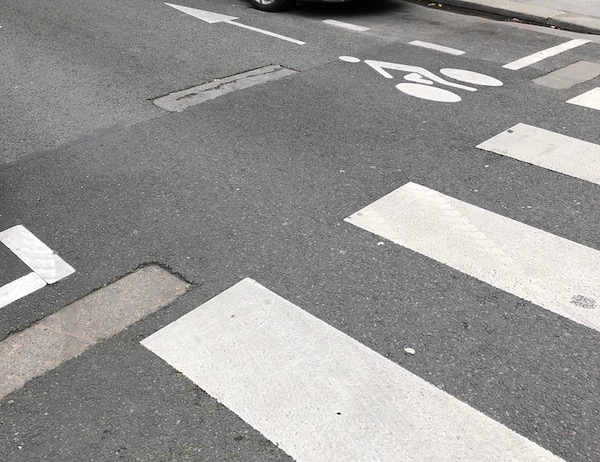 Behind the Grande Roquette prison was the Petite Roquette prison, destroyed in 1974 and replaced by the garden in front of you. Go down rue de la Roquette and walk for about 400 meters. On your right, discover the pretty Cité Industrielle.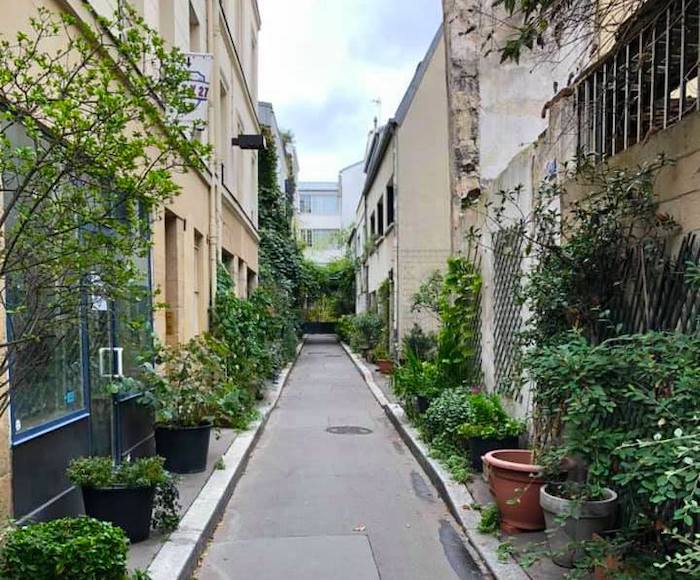 After enjoying the buccolic charm of this street, take rue Camille Desmoulins and turn left rue Saint-Maur. Go forward a few hundred meters. Important shopping street, you will find pretty little bars, bistros and restaurants.
End of the walk.