This popular neighborhood has kept many traces of its past, appreciated its annexion to Paris in 1860 for its hillside exhibition and its countryside. A walk off the beaten track to discover the charms of this old parisian village.
– Start métro Alexandre Dumas (line 2). Go down Boulevard de Charonne and turn left onto rue Alexandre Dumas.
At 79 Rue Alexandre Dumas is the church of Saint-Jean-Bosco, one of the most beautiful churches of the 20th century in Paris.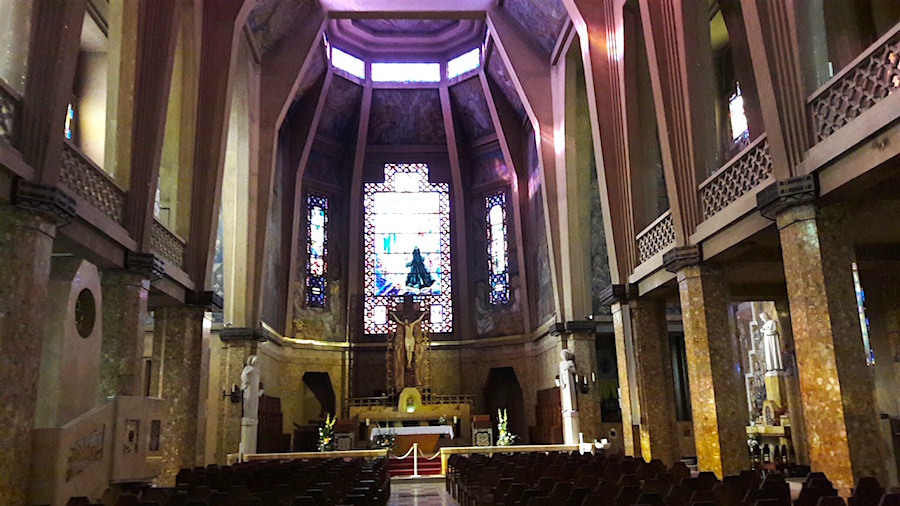 Built in the 30s, it offers a magnificent decoration made of mosaics, frescoes, stained-glass windows and ironworks. 
– Take rue Planchat and turn left on rue des Vignoles.
This name comes from an old path lined with vineyards ("vignobles" in French). Walking along the street, you will discover about fifteen impasses built for workers and craftsmen.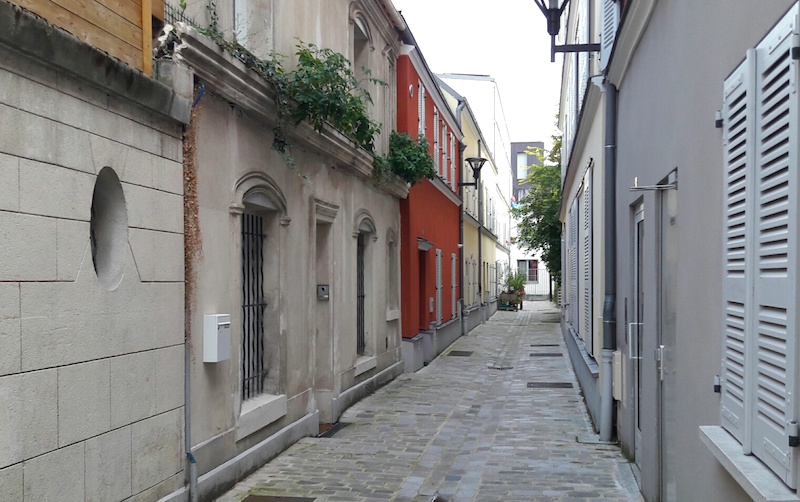 – Arriving rue des Orteaux, turn left and continue rue de la Réunion.
Just before the Père-Lachaise cemetery is the Jardin Naturel Pierre-Emmanuel.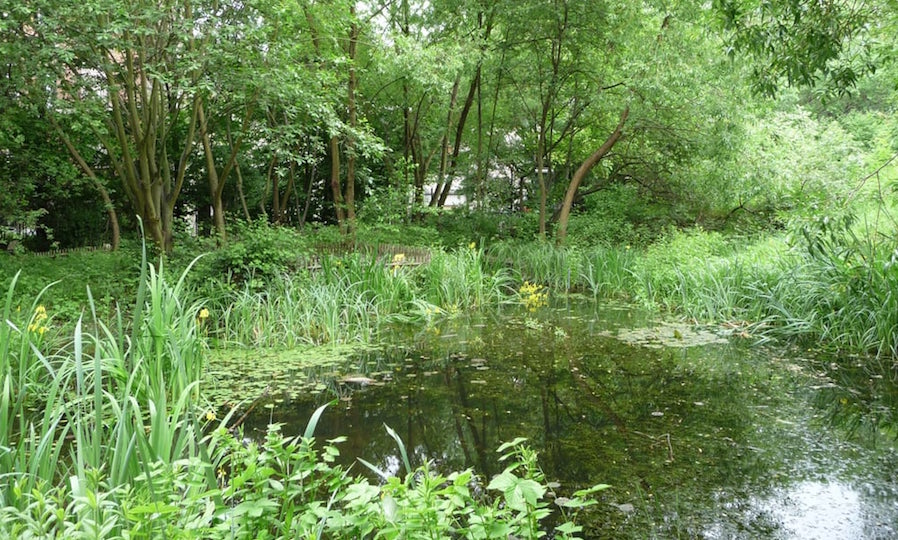 This wild little garden respects ecological balances and natural cycles. Ideal for a small break before continuing the walk.
– Take the rue de la Réunion and turn left onto rue de Bagnolet. Walk about 500 meters to Place Saint-Blaise.
You are in front of the church of Saint-Germain de Charonne, whose construction mixes architectures of the 13th, 15th and 18th centuries. It is the last church in Paris, with the church of Saint-Pierre de Montmartre, to have a parish cemetery.
Take then rue Saint-Blaise. It offers a beautiful view of the old village of Charonne, of which it was the main street.
– Take rue Riblette then turn left on rue des Balkans to Jardin de l'Hospice Debrousse.
Rue Riblette is one of the Charonne's oldest streets.
In the Jardin de l'Hospice Debrousse, you can see the Pavillon de l'Ermitage, last vestige of the Château de Bagnolet, acquired by the Duchess of Orléans (daughter of Louis XIV and the Marquise de Montespan) in 1719 (see schedules and opening times).