A few steps from the Pantheon, the Place de l'Estrapade is one of those little Parisian places with simple charms. A fountain surrounded by Paulownias offers a peaceful stopover for passers-by, who can enjoy on a bench the pleasant atmosphere of the Quartier Latin. A setting that makes us forget the barbaric past of this place, which its name reminds us : the "Estrapade" (strappado) was indeed until the 18th century one of the most cruel tortures !
Originally located outside the Philippe-Auguste wall, this punishment was  inflicted on prisoners place de l'Estrapade until 1687. The victim was secured to a rope and made to fall from a height almost to the ground before being stopped with an abrupt jerk. A torture that did not kill, but caused fatal limb dislocations and fractures.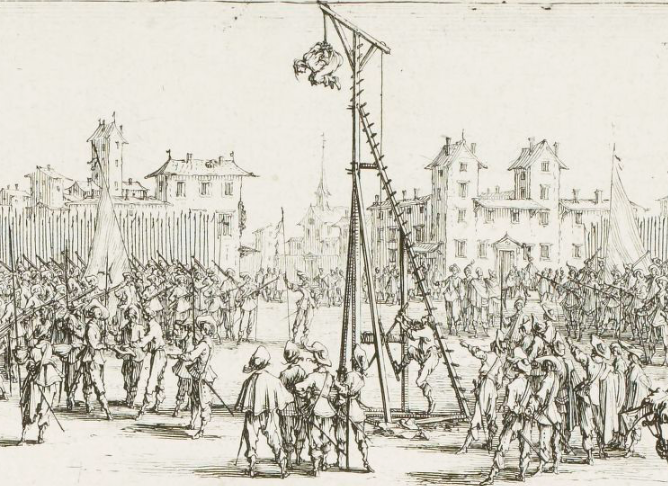 Nowadays, nothing recalls the cruel memory of this square. It is, quiet the reverse, one of the nicest one in the Latin Quarter!