Paris 2014 in pictures
If Street-Art existed in 1900 ? The idea of an parisian based agency, that put street art works on old pictures.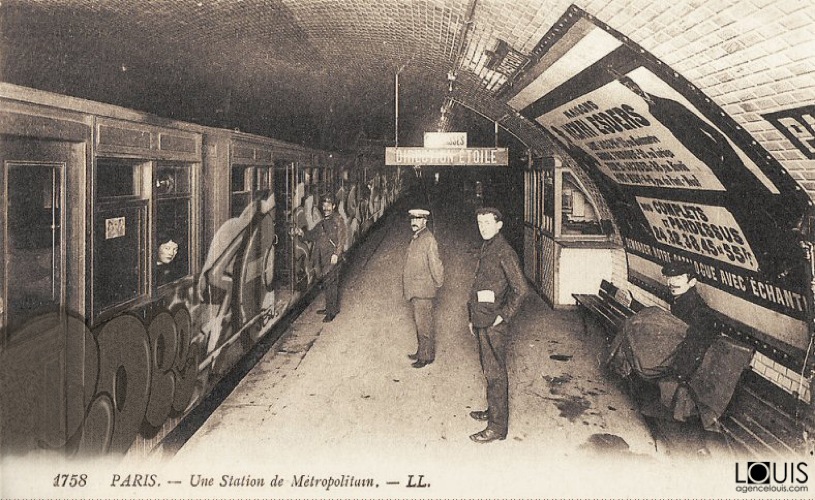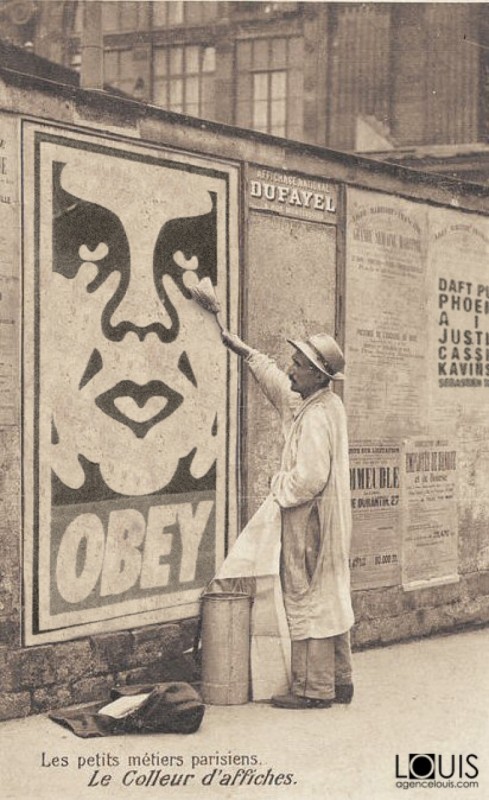 © LOUIS Creative Workshop
Meanwhile, Parisian architect Stephane Malka proposed a "futuristic" vision of the Pont-Neuf that would cover the oldest bridge in Paris. Or the modern view of Paris from the 18th century, when the Parisian bridges housed shops and housing …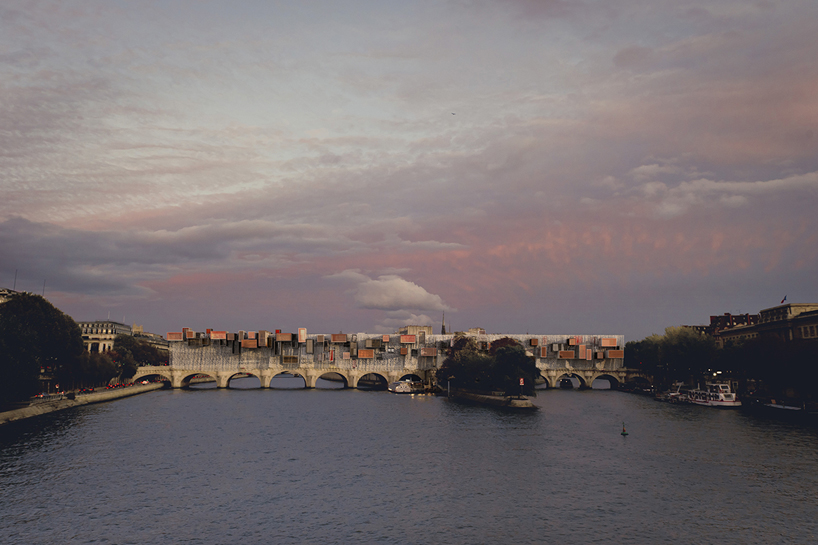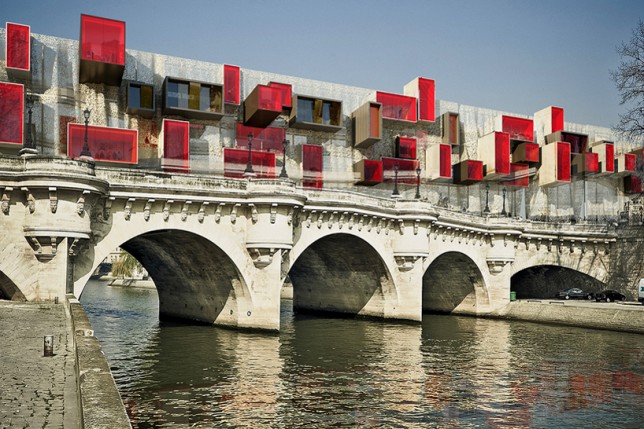 2014 is also the year of a 6 seconds magic trick that has been seen all around the world on Vine.
While in March 2014, the city experienced a peak of extreme pollution for several days, captured by photographer Patrick Kovarik.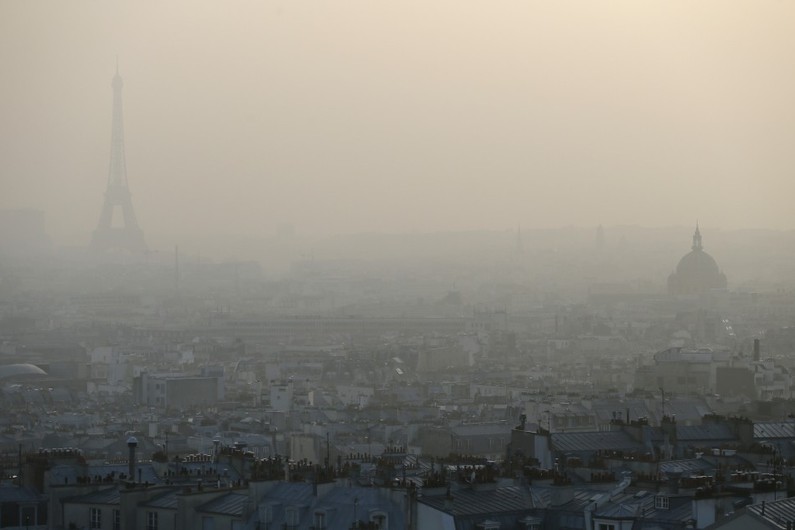 In 2014,  Paris also remembered housing, rue Trevise, in the 9th district, the oldest basketball court in the world.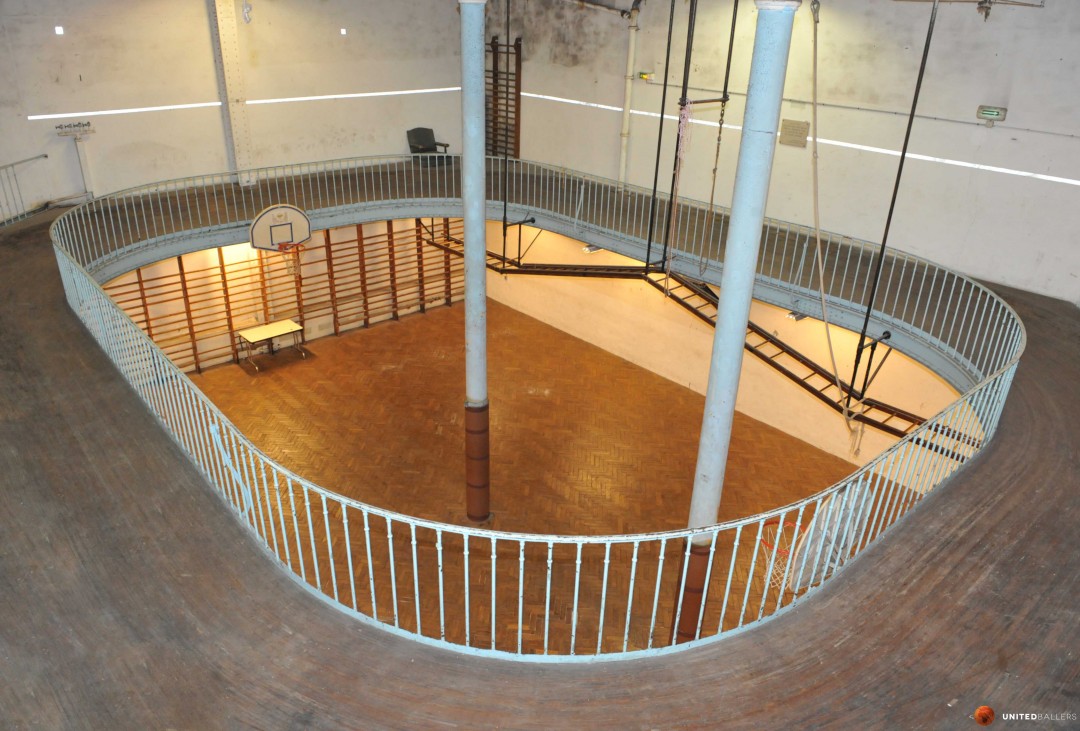 As every year, 2014 celebrated in Paris the 14th July. As every year, the opportunity to see beautiful shots.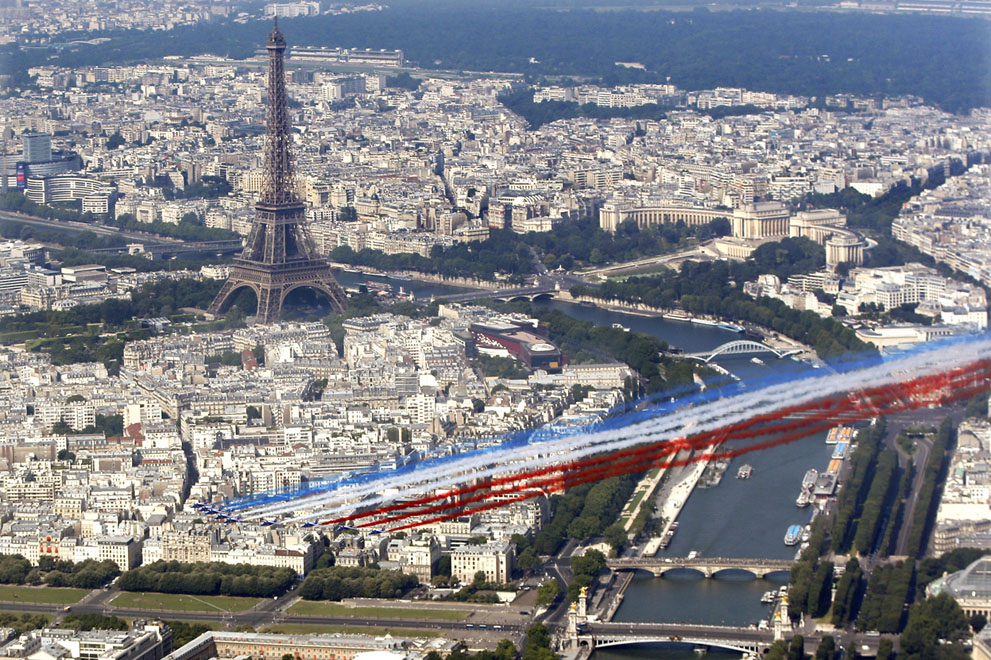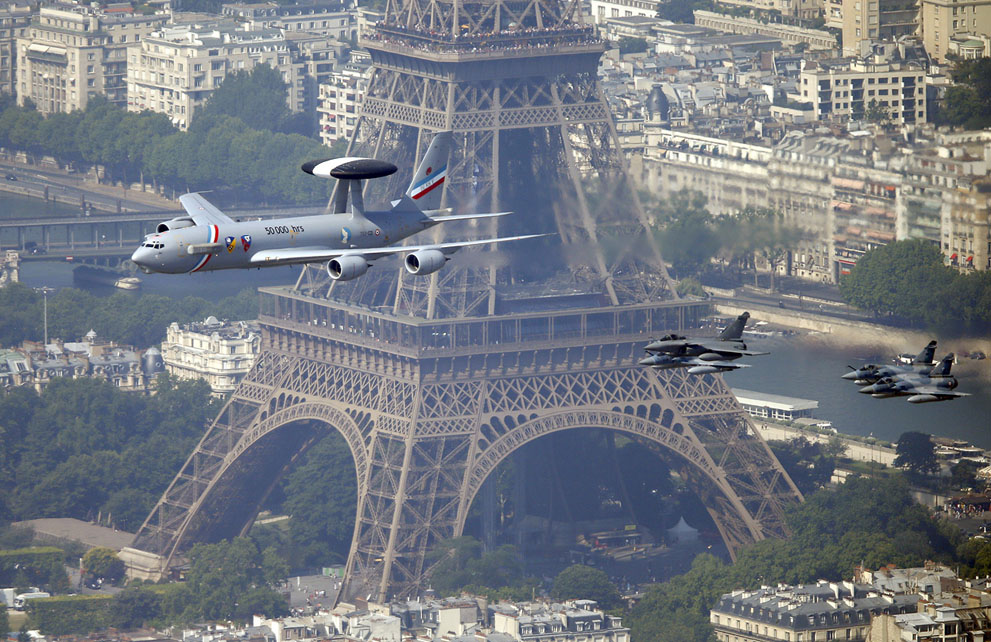 © Charles Platiau / Reuters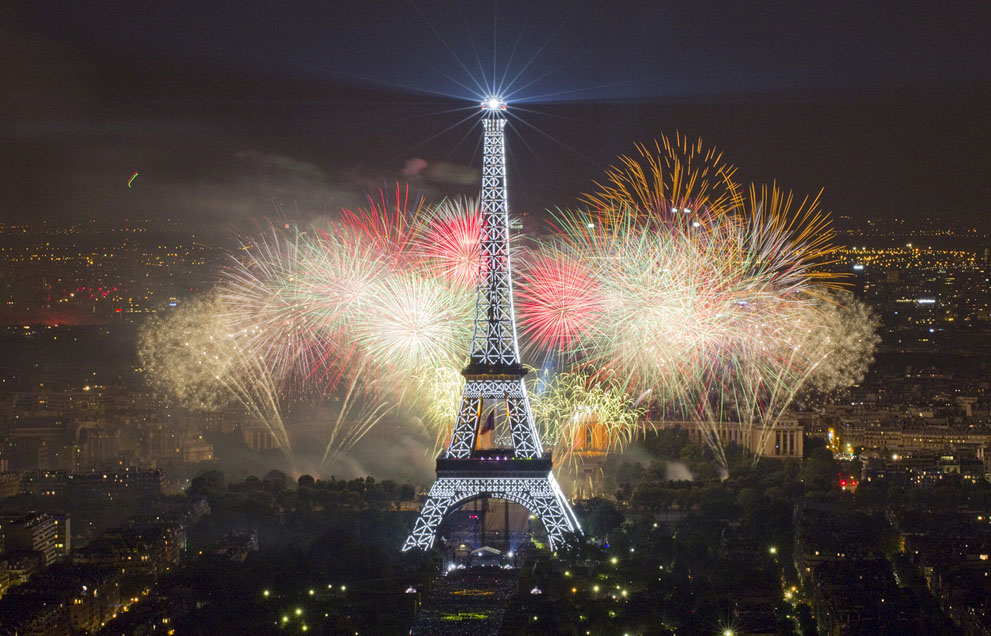 © Gonzalo Fuentes / Reuters
Aircraft imitated by an eagle, who offered us a magnificent flight over Paris. 
Another story that resurfaced in 2014, that of Lisch station, old station for universal exhibition in Paris in 1878 and 1889, then dismantled rested in Asnieres-sur-Seine, near Paris Suburbs.
Listed on the Inventory of Historical Monuments, associations fighting for his rehabilitation.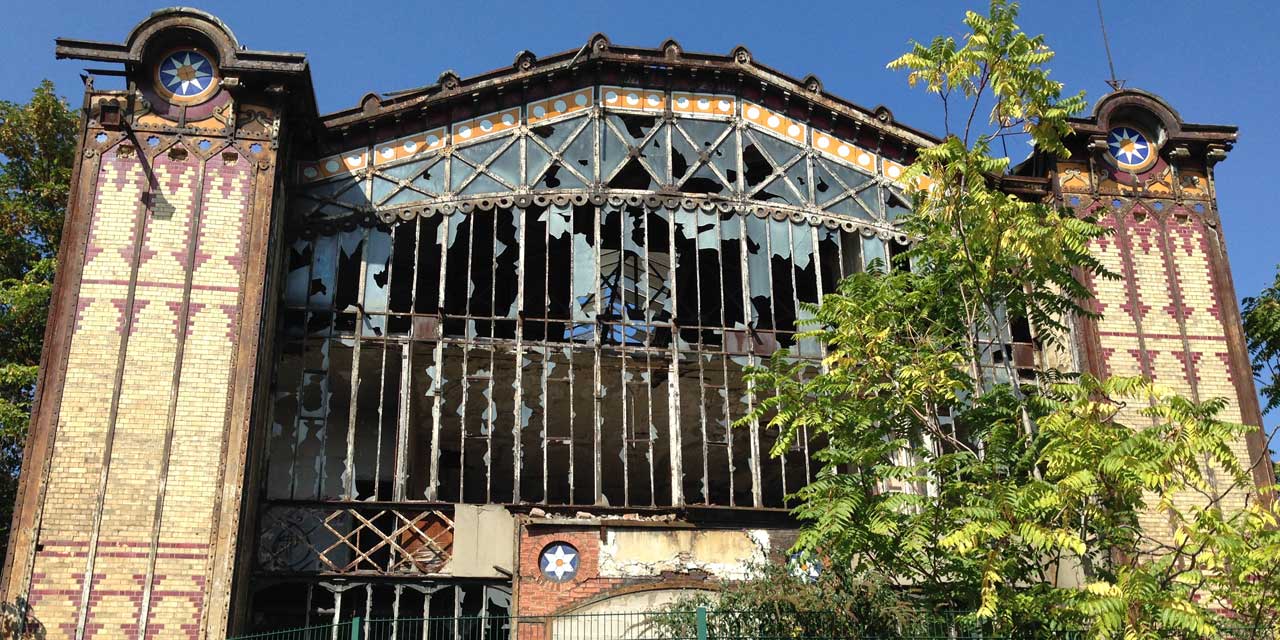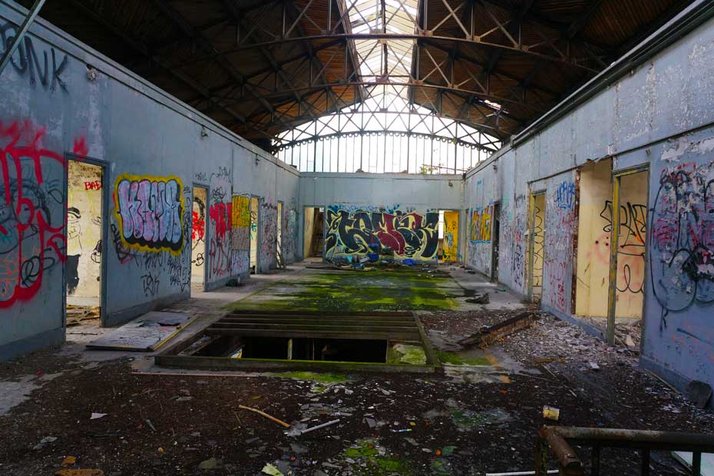 Other artistic works made in 2014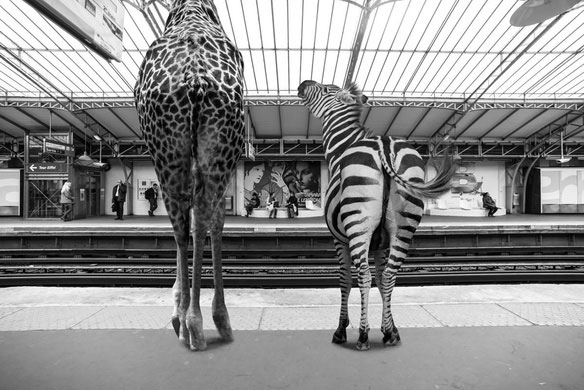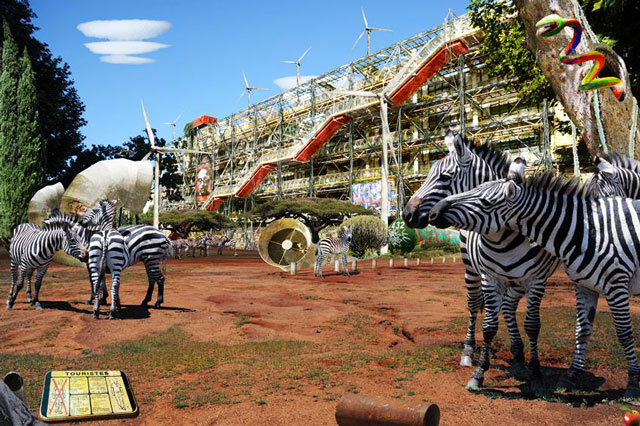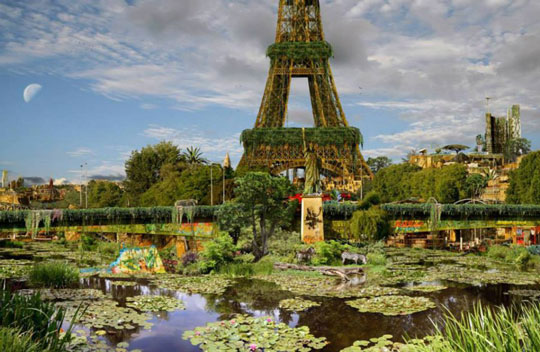 2014, the opening of architectural wonders :  Fondation Louis Vuitton and Fondation Jérôme Seydoux-Pathé.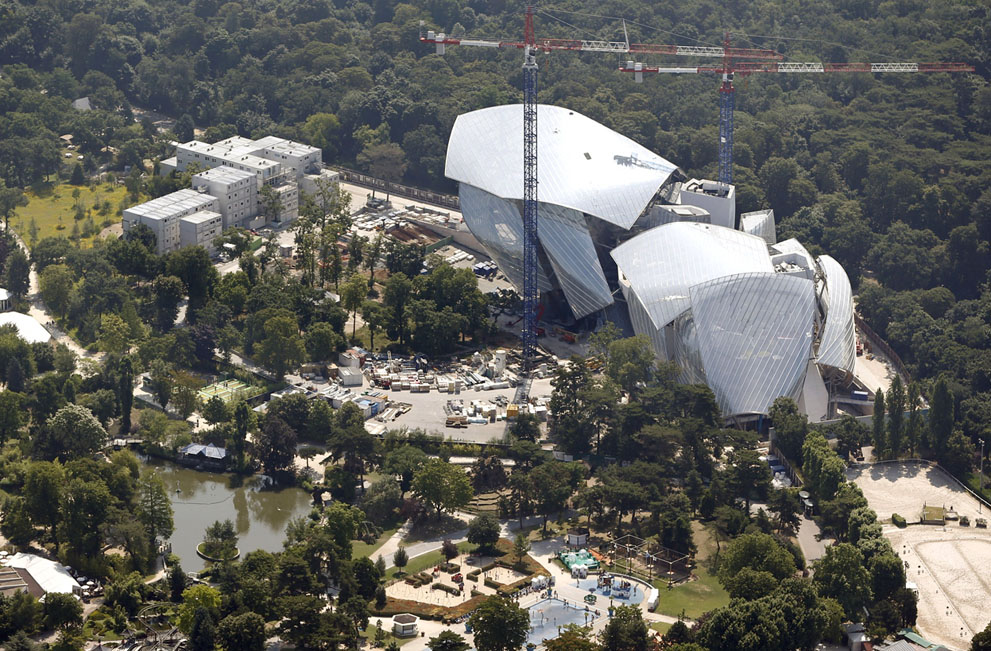 Fondation Louis Vuitton © Charles Platiau / Reuters
Fondation Jérôme Seydoux-Pathé
the Queen of England, visiting Paris in June, enjoyed strolling the aisles of the Flowers Market of the Île de la Cité. 
At the same time, part of the Pont des Arts was collapsing under the weight of Lovelocks …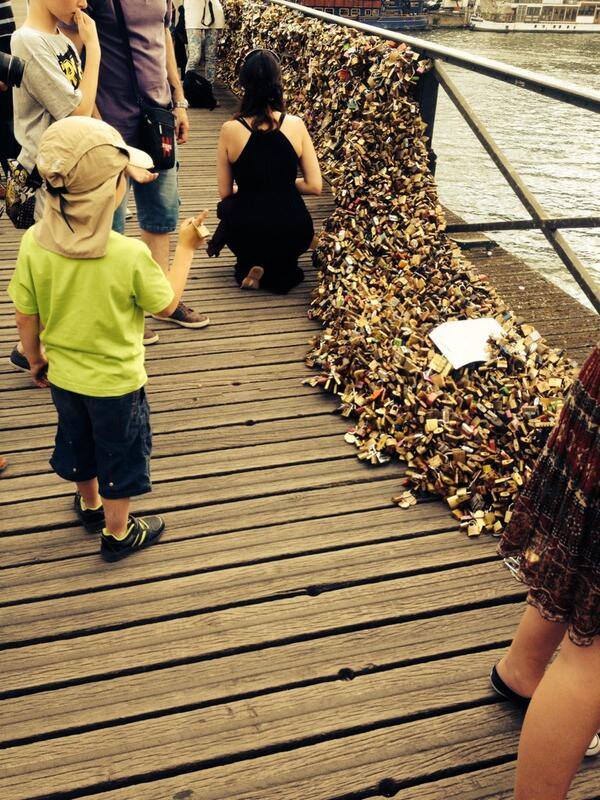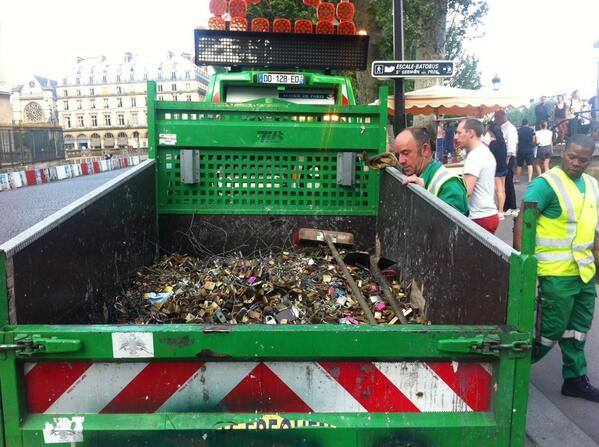 But since 2014 is definitely the year of drones, a video of the Opera made with a drone.
Happy New Year !