Art Nouveau is a very brief architectural movement, which heyday is between the late 19th and early 20th century. Nevertheless, it bequeathed an exceptional heritage, above all thanks to Hector Guimard, emblematic architect of this movement.
Discover the most outstanding architectural works of Guimard in Paris. Most are located in the 16th arrondissement, so you can discover those during a nice walk.
LE CASTEL BERANGER, 
14 rue Jean de La Fontaine, 16th arrondissement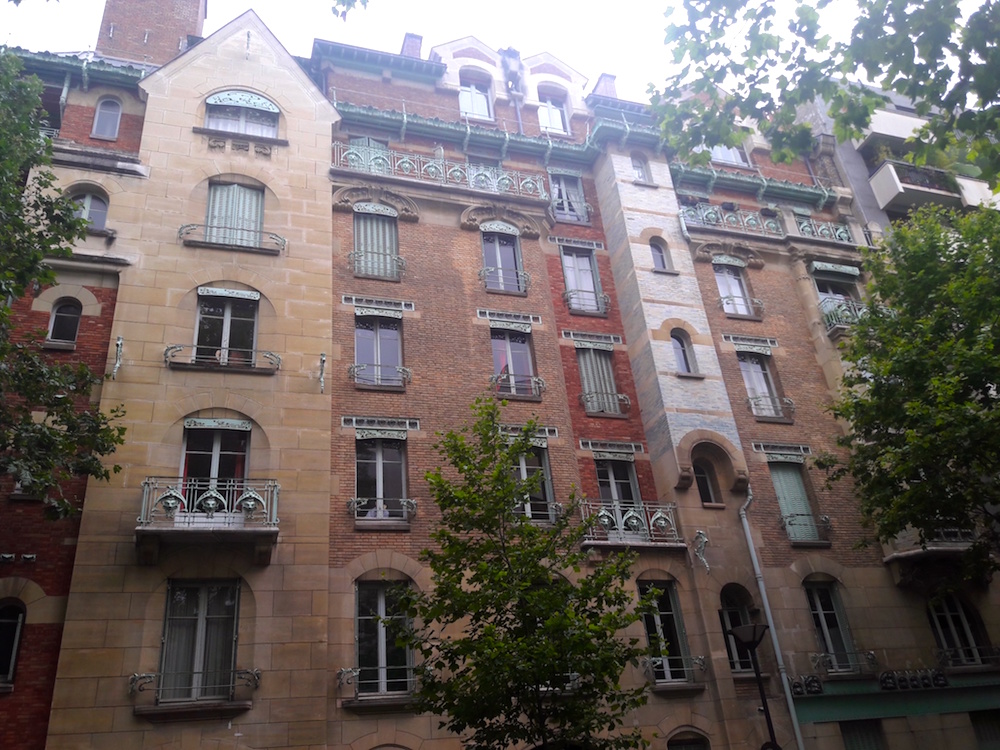 This building is one of the first made by Guimard in 1898 while he was not even 30 years old. Despite strong protests from a public shocked by the exuberance of the style, Guimard get with the Castel Beranger the first prize for the most beautiful facade of Paris.
This building, behind the success of Guimard, is also considered as Art Nouveau founding work.
HÔTEL GUIMARD – 122 avenue Mozart, 16th arrondissement
This building avenue Mozart is the mansion that Guimard built in 1909 for him and his wife, Adeline Oppenheim, an american painter. 
A remarkable building surprising by the random layout of windows and balconies, put differently depending on the floor or the front. One of his greatest achievements, as he was nearing fifty and Art Nouveau style was loosing its value.
Villa Flora, to the right hand of the Hôtel, is also a building made by Guimard.
HOTEL MEZZARRA – 60 rue Jean de La Fontaine, 16th arrondissement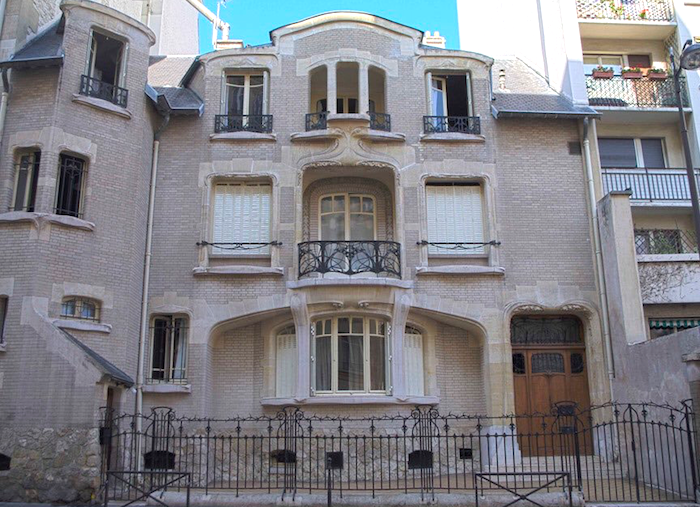 Rue Jean de la Fontaine concentrates a large number of buildings made by Hector Guimard. The Castel Beranger (see above), the buildings of the n° 17, 19 and 21 – more "conventional" – and the beautiful Mezzara Hotel.
Mansion built in 1910 for Paul Mezzara, a Venetian textile industrialist, this building is not the most exuberant of the architect, but has all the marks of his style : decorative details and abundance of the balconies.
Now owned by the Ministry Education, it can be visited during events organized by the Cercle Guimard.