At the border between the 6th and the 14th arrondissement, Avenue de l'Observatoire is an unknown place that deserves to be seen if you stroll the neighborhood.
Build in the second half of the 19th century, this is an interesting avenue to explore above all for the Jardin des grands Explorateurs and the amazing buildings bordering it, but also to visit a beautiful and hidden garden : the Botanical Garden of the pharmaceutical and Biological Sciences College.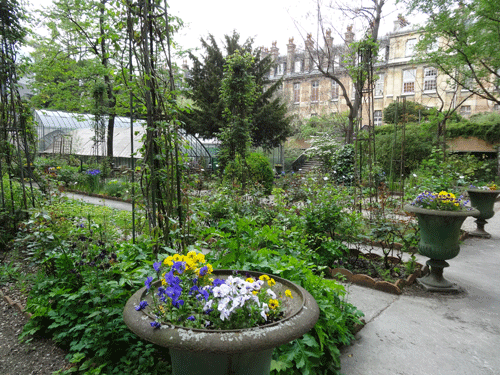 The Botanical Garden, established in the Faculty in 1884, was designed for students to learn the names of medicinal and poisonous plants, and recognize them. A preservation area of more than 400 species dedicated scientific experimentation you can visit for free !
A beautiful heritage obviously to be preserved and protected. This is why the Faculty organizes guided tours every Thursday from 14 am to 16 pm (more information in French). Being so, you can absolutely visit the garden by yourself at the opening times of the facultys. To do this, enter the No. 4 Avenue de l'Observatoire and go straight, quiet simply !
Collection of plants, roses, papaya tree, cotton plant… The Garden houses more than medicinal and toxic plants, but also many exceptional trees. You will also find greenhouses, but only open during guided tours.
A garden that smells old medicine, in which we would like to play God for a few hours.