This museum has been built in 1977 at the instigation of the former President of the French Republic, Sir Georges Pompidou, who wanted to create a monumental complex dedicated to modern art, which would make Paris one of the most important centres worldwide for this art, together with New York and London.
The original idea was to conceive a place where a museum and a creation centre for all forms of contemporary art could coexist. The Centre Pompidou (also called Centre Beaubourg) is indeed an ensemble of a museum with a permanent collection, several galleries presenting temporary collection, 2 cinemas and a library.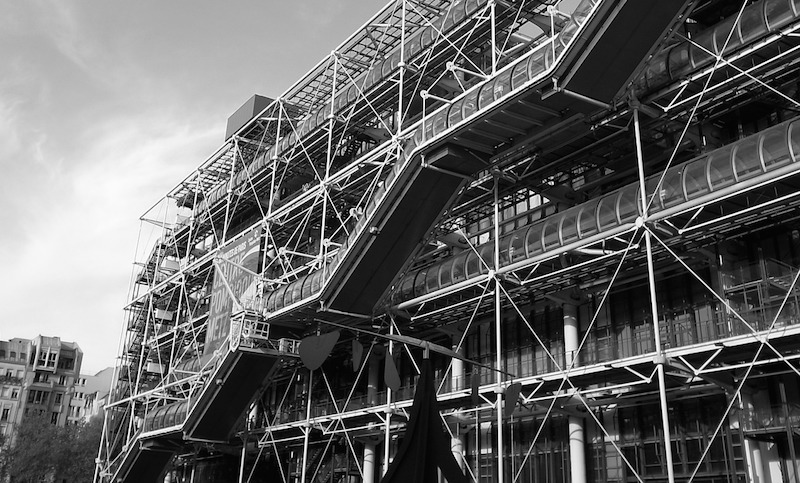 As soon as you get to the Beaubourg plateau, you'll discover a resolutely innovating museum for its architecture, where all structural elements (pipes and stairways) are openly exposed. Take a look at it from the square before entering. The museum is on 2 levels. The first one (5th floor) is dedicated to contemporary art, from the 1960s till nowadays, the second one (6th floor) to modern art, from 1900 till 1945.
At the contemporary art level, you will discover some great figures from different movements of that period (Warhol, Soulages, Bourgeois) together with other less known names, through various forms of art (design, architecture, multimedia). As contemporary art breaks quite a few rules from classical art, we suggest you take an audio guide at the entrance of the museum : it will help you to understand the works of art, which can easily make you feel confused if you don't understand their meaning. You'll find here lots of different mediums, in an art which tries to challenge the spectator with solely the optic field, so that he becomes an actor of the work as well.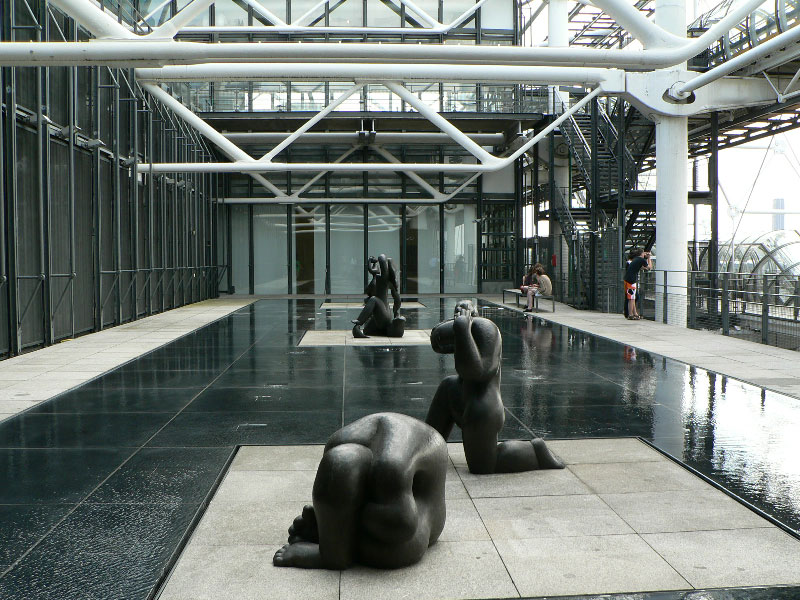 At the modern art level, great names as Picasso, Braque, Matisse and Chagall are exposed and will make these visitors, confused by the inferior level, feel more comfortable. Here you will be able to see quite a lot of works again, so take the time to get a rest on the panoramic terraces (from which you have a superb view on Paris' rooftops), so that you can fully enjoy the works on this floor. It is indeed well-stocked, and you wouldn't want to miss it. You shouldn't furthermore forget to take a look at the room dedicated to Dadaist movement, in which Marcel Duchamp, eminent figure of this movement, is largely exposed.