The Museum of Modern Art of Paris shares the Palais de Tokyo building with the "Site de creation contemporaine" (better known as "Palais de Tokyo", which is actually the name of the whole complex), making the place a major cultural spot for French and International contemporary art.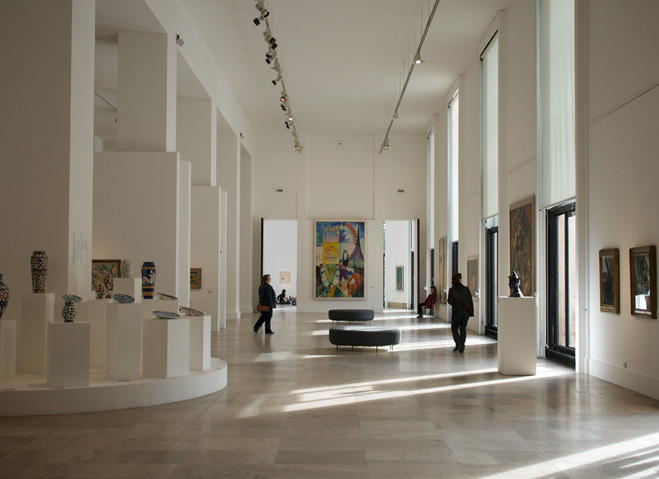 The architecture of the building itself is a work of modern art and we advise you to take a complete tour in it before or after your visit: you will discover lots of sculptures and bas-reliefs by great artists of that period (Bourdielle, Janniot …).
The museum (entrance free) shows an impressive and varied amount of works by major figures of the 20th century art. Along a chronologically built walk, the museum offers the visitor to travel through time discovering the main artistic trends with a rich collection of paintings, sculptures but also photographs or furniture, which are as well representative of the artistic evolution during this century.
For those who already visited Beaubourg and wouldn't visit this museum afraid of seeing the same things, please don't! The Museum of Modern Art is an excellent counterpart which will complete the knowledge you already acquired. Although the collection of contemporary art is smaller than in Beaubourg, it has no reason to be jealous: Fernand Léger, Matisse, Buffet, Dufy, Soulages, … you will see all great names important to the 20th century art, while discovering other artists, less known to the general public.
Finally, as do most museums of the capital, it offers different (not free) temporary expositions all year long, mostly dedicated to international contemporary art, whereas the permanent collection shows mostly modern art.