Present for several decades in Paris, Street Art has acquired real artistic legitimacy since few years, thanks to artists who have placed their works in art galleries.
But it is on the walls or playing with street furniture that Street Art makes sense. A contemporary art that some still continue to decry, but nowadays settled as a unavoidable urban way of expressing. 
Discover all forms of street art that can be seen today in the streets of Paris.
Space Invaders
Incognito, and often on inaccessible places, Invader sows all over Paris its small mosaics in tribute to the famous video game of the late 70s : Space Invaders. An artist who is well named!
Gregos
You can also see small masks made by Gregos – Street Artist born in the northern suburbs of Paris. Laughing or mocking masks that are replicas of the face of the artist, exhibiting his momentary feelings to the public.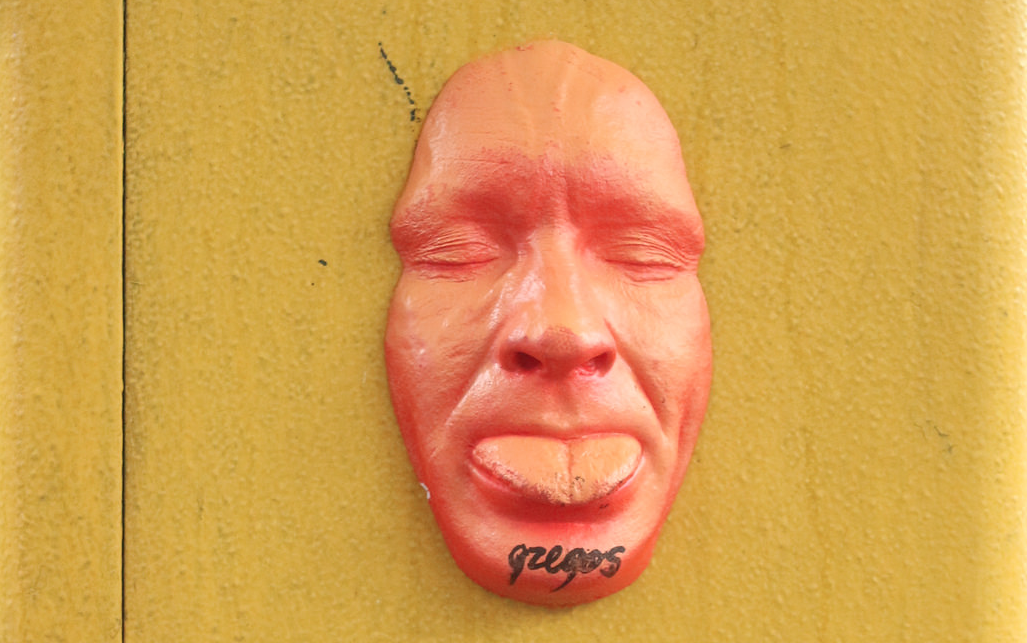 Jérôme Mesnager 
Jérôme Mesnager is one of the first street painters in Paris, which has reproduced its "White Man" – symbol of peace, light and freedom – all over the world, from the capital to the Chinese Wall.
In Paris, the White Man is a Ménilmontant friend.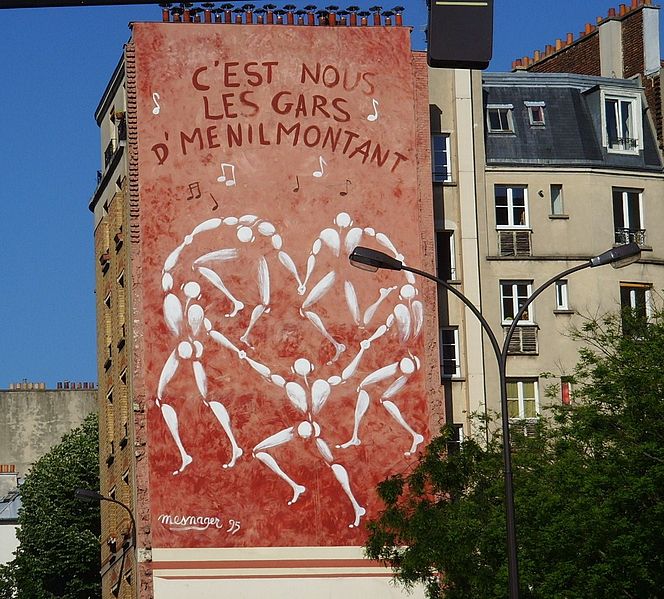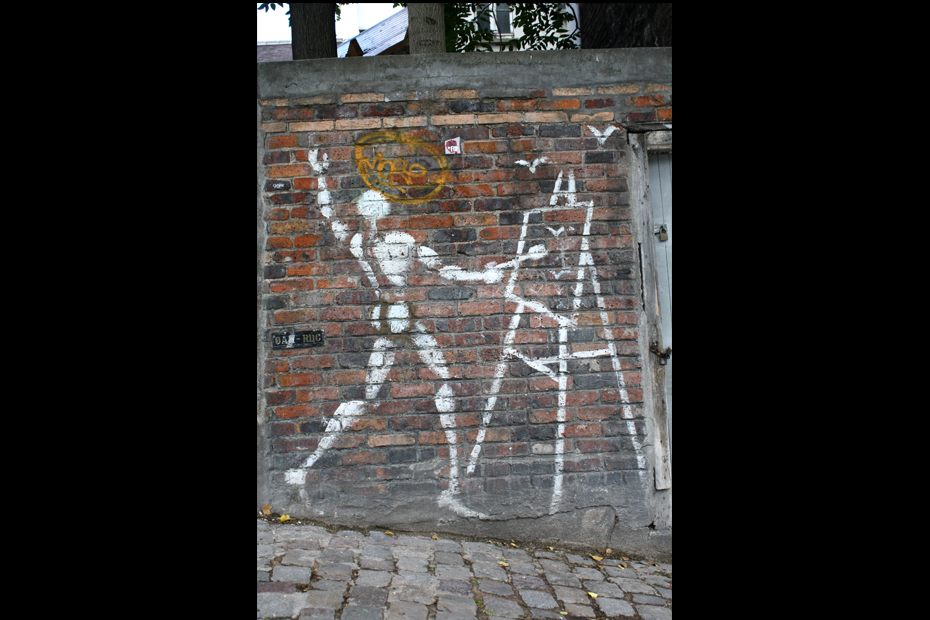 Jef Aérosol
Undoubtedly one of the most famous Street Art works in Paris, installed since 2011 on the place Igor-Stravinsky. A 350 m2 self-portrait called "Chuuuttt!", made in only 4 days.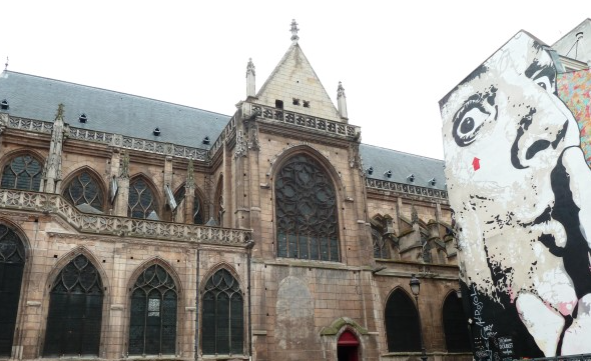 Mosko
At the North of the 18th arrondissement, Mosko adds color and life to this popular and forgotten area, painting animals of the savannah.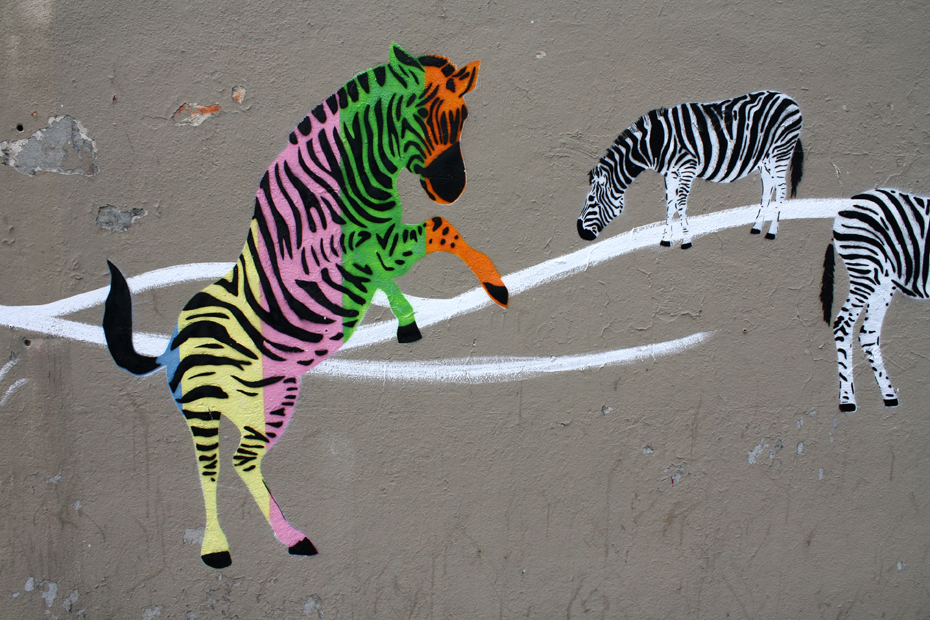 Mosko also do many collaborations, signed Mosko & Associés.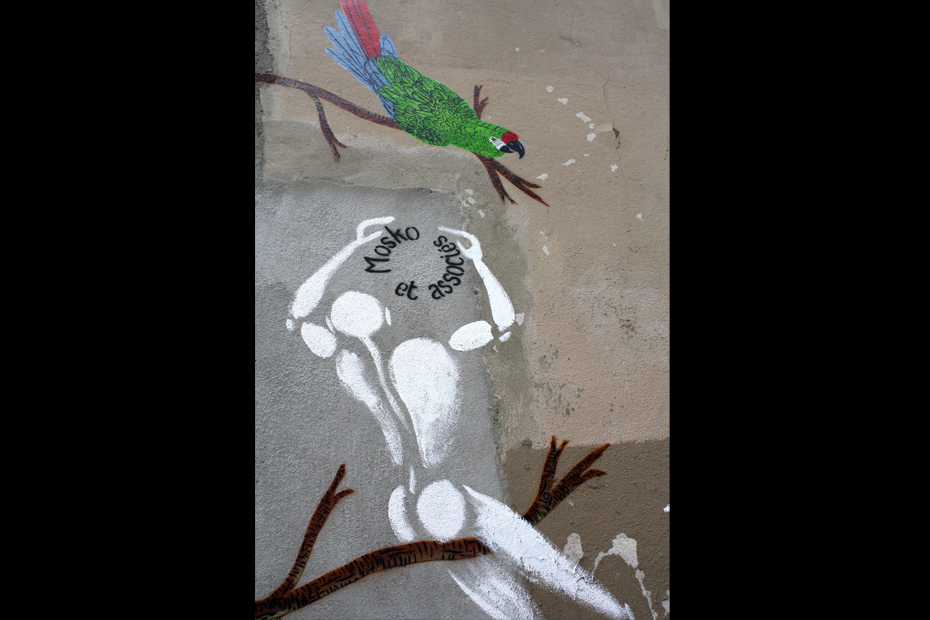 Fred le Chevalier
You will also find all over Paris  black and white characters signed Fred Le Chevalier.
Levalet
A new generation also to emerge in the streets. One of the best examples is Levalet, an artist who plays with fun with the city.
Vinie
There is also the mesmerizing Vinie, whose frescoes cover above all squats and abandoned places in the Paris suburbs, but that you can find in the Gare d'Austerlitz (first photo).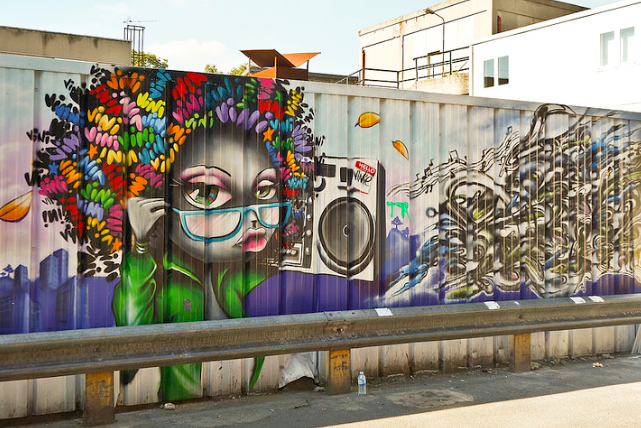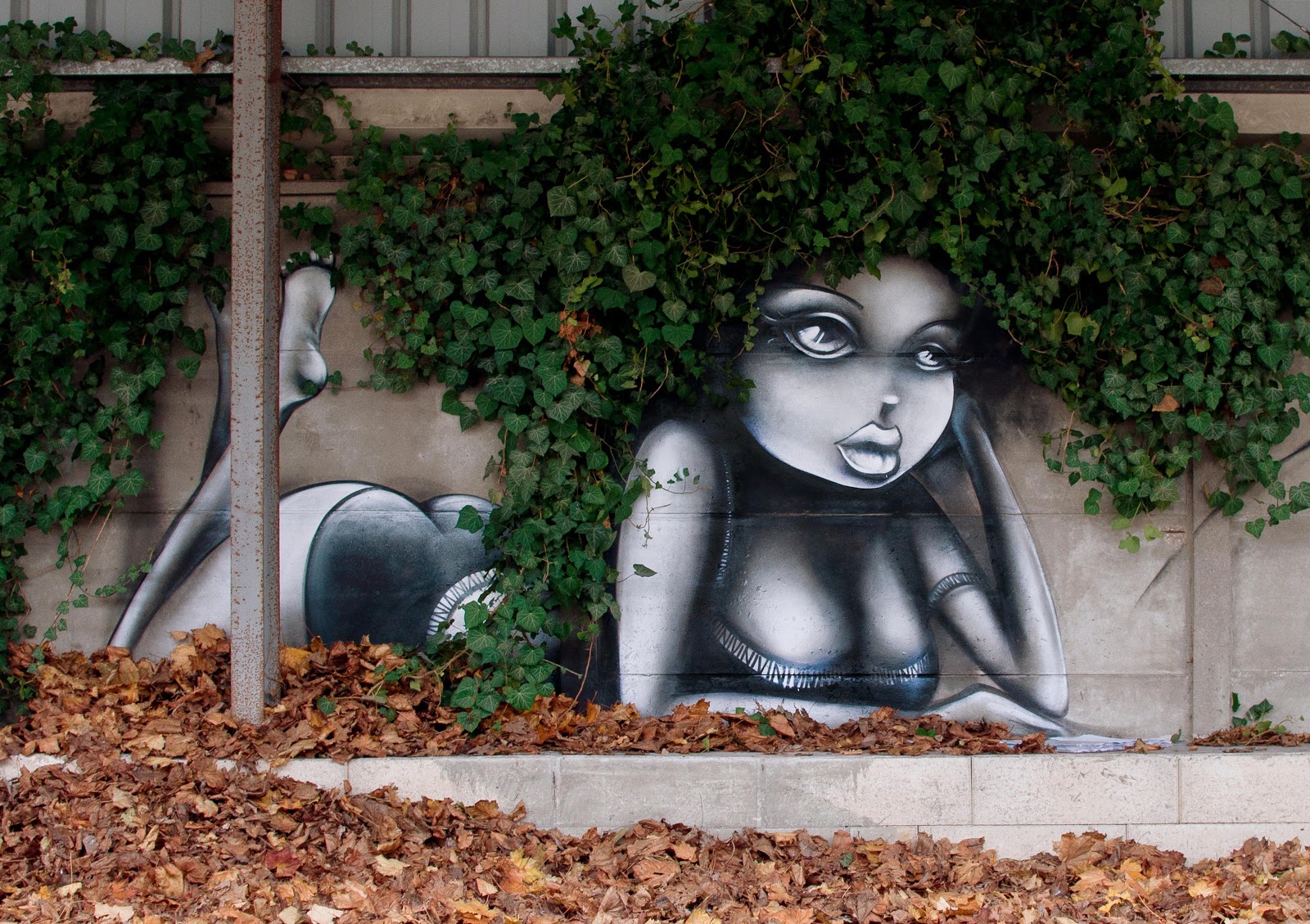 All the other !
And then there are all the others, more or less known but worth your attention if you cross them at a street corner!
To continue Street Art discovering, also see rue Dénoyez, Belleville.