The Orangerie Museum (Musée de l'Orangerie), situated inside the Tuileries garden, is a little museum with surprising collections. They are particularly emphasized by the Water Lilies (Les Nymphéas) by Claude Monet, a series of 250 impressionist paintings depicting the artist's flower garden at Giverny.
The Orangerie Museum has 8 paintings of that series. They are known to be a shelter for quiet meditation, the kind of paintings that calms and frees the mind. The big frames, the colours mixed with subtle plays of light and the feeling of a painting that steps out of its frame won't let anyone unmoved.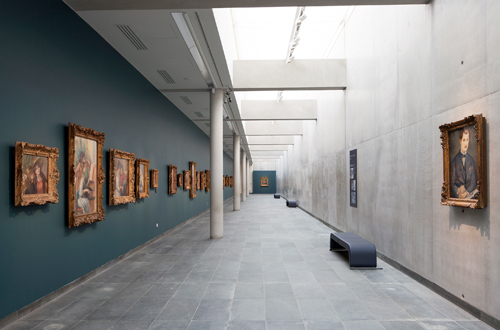 Once the Water Lilies « experience » is over, go to the bottom floor. You will see the collection of Jean Walter, architect and industrialist, and Paul Guillaume, art dealer and collector. It is a fabulous collection that shows the richness of impressionist and post-impressionist painting in Paris between the late 19th and early 20th century. Amongst other works are shown Modigliani, Cézanne, le Douanier Rousseau, Picasso, Matisse…
A museum to be visited without hesitation.