Launched in late 2014, the "Reinventing Paris" competition brought together architects from around the world, city planners and developers to propose innovative projects to transform parts of the capital. 22 projects have been selected, and are expected to emerge for 2020 / 2022.
Bains-douches Castagnary (15e)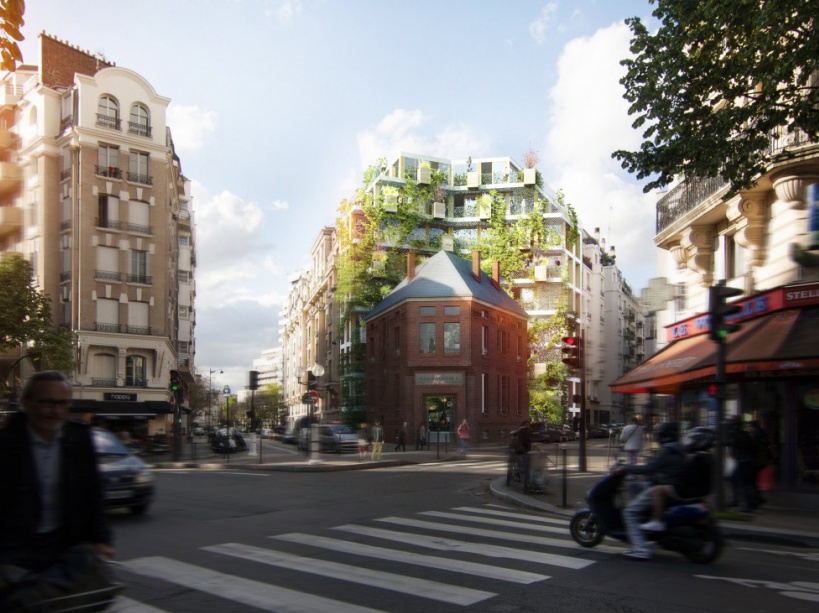 Dedicated to the roommate and coworking, it will become the tallest building in France to have a wooden structure. (Red/Bgpa)
Bessières (17e)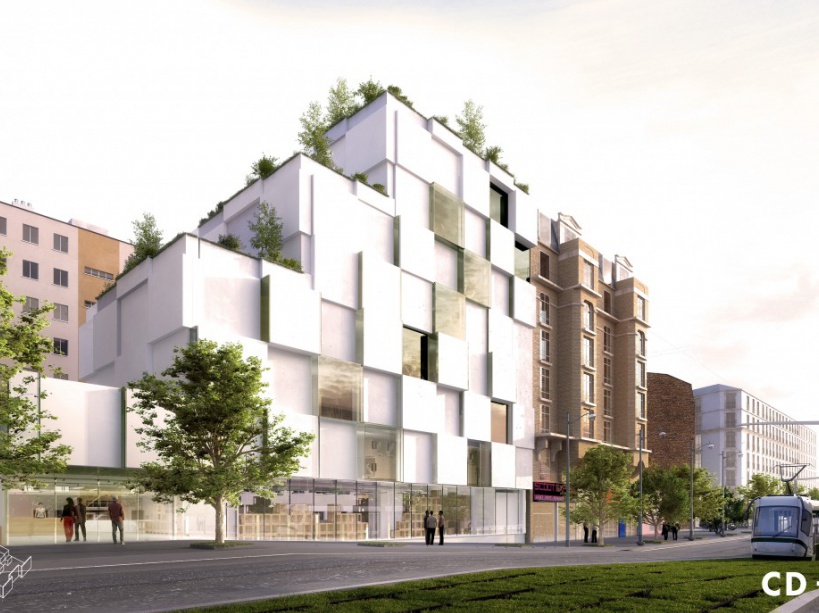 73-89, boulevard Bessières. The project plans to encourage meetings and exchanges. (AR architectures)
Buzenval (20e)
This hostel offers 142 beds in addition to a fooding space. It will also host startups and a coworking space. (Studios d'architecture Ory et Associés).
Clichy-Batignolles (17e)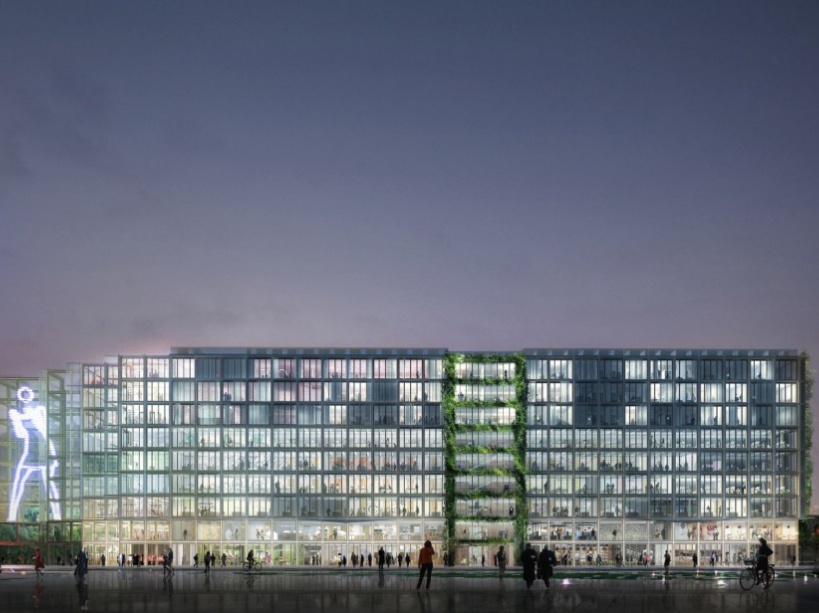 Offices for mobile workers with a vegetable garden on the roof. (PCA – Philippe Chiambaretta Architecte)
Edison (13e)
67-69, rue Edison (Paris 13th). Should welcome accommodation with shared living spaces and a garden-roof. (Manuelle Gautrand Architecture)
Ourcq-Jaurès (19e)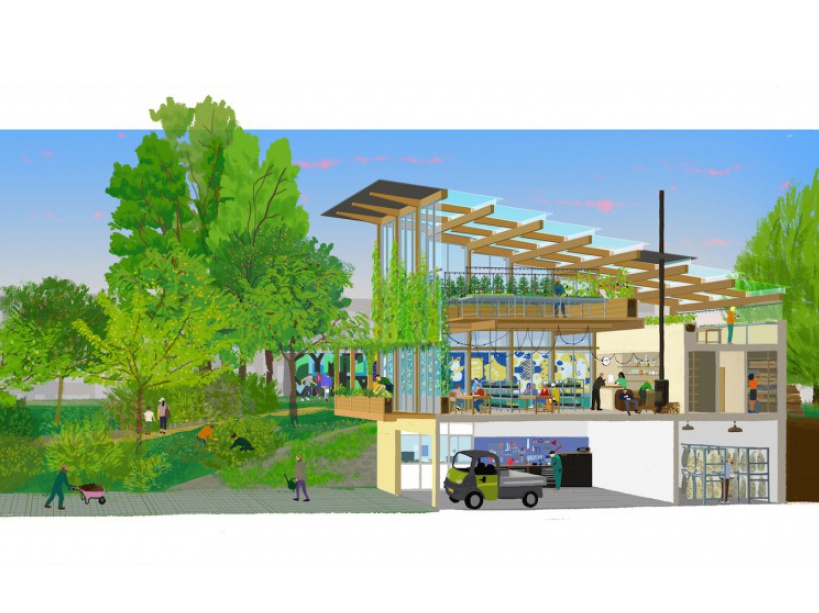 The "Ferme du Rail" wants to develop market gardening with precarious people. (Corentin Perrichot)
Gambetta (20e)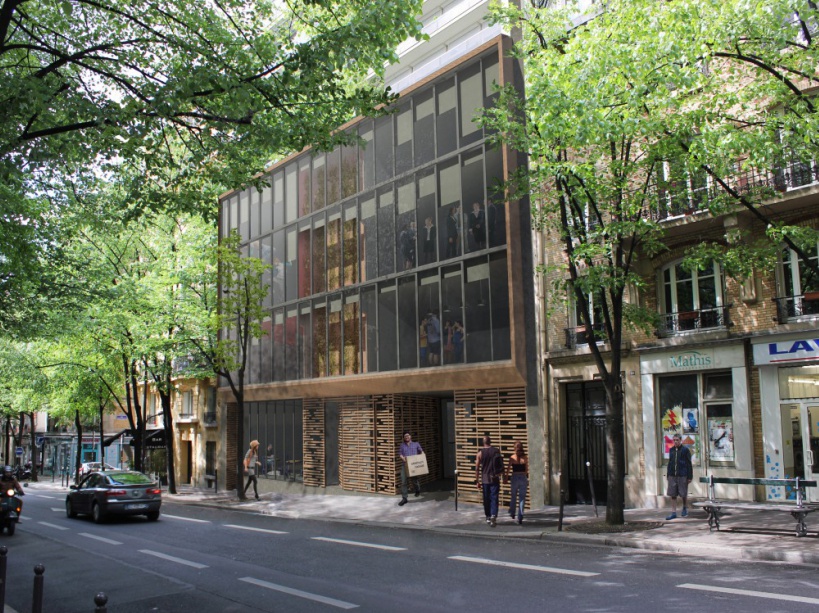 Located at 205 avenue Gambetta (Paris 20th), this building built in 1958 will be house dance rooms and art. (Secousses atelier d'architecture)
Hôtel de Coulanges (4e)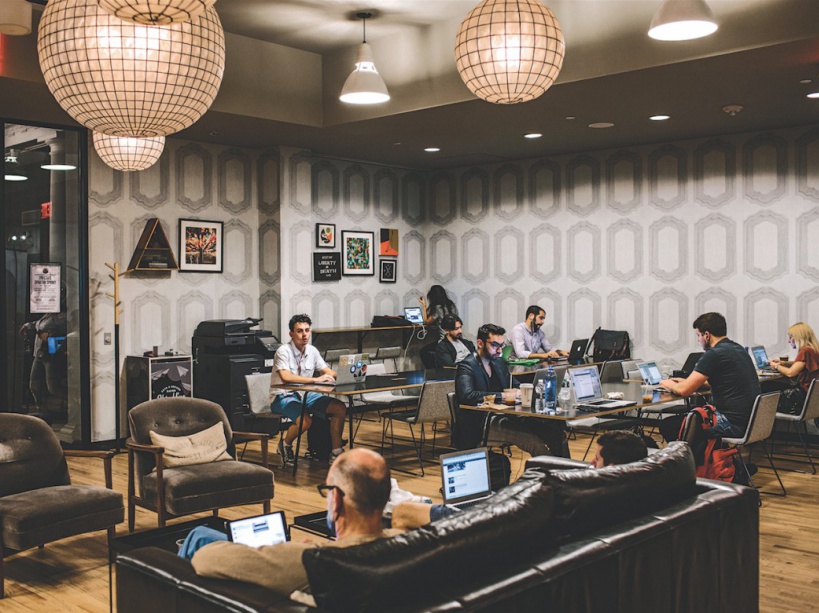 n the Marais, at 35-37, rue des Francs-Bourgeois (Paris 4th), this 17th century hotel will be turned to young designers. (Sahuc & Katchoura – François Chatillon Architecte )
Hôtel particulier de la Bûcherie (5e)
In this building dating from 1475, the project plans to make the first incubator focused on philanthropy. (Agence Perrot & Richard)
Paris rive gauche (13e)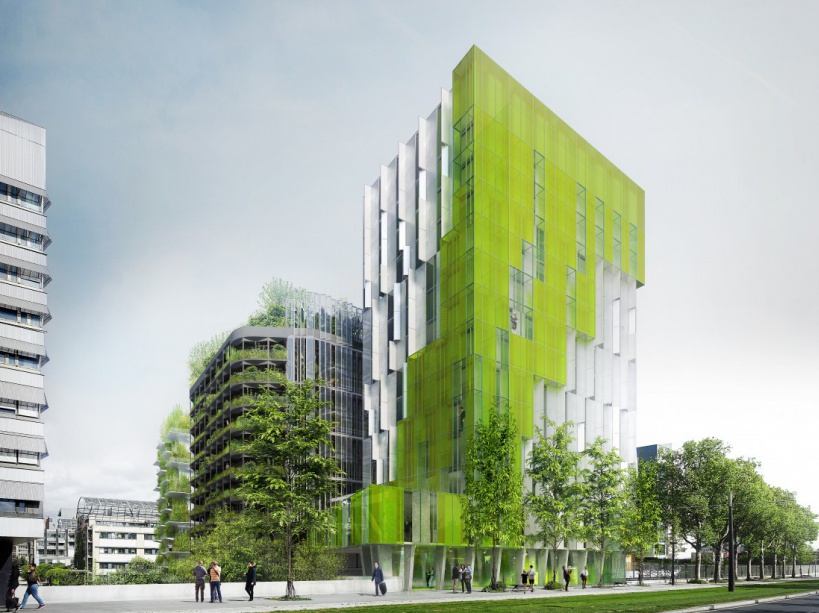 (Xnu Architectes)
Italie (13e)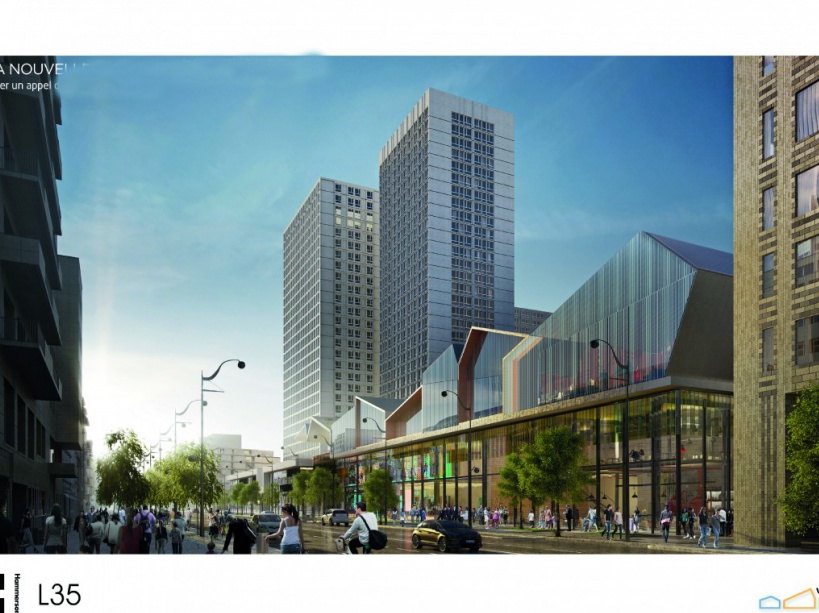 2, avenue d'Italie, the future building will consist of wooden structures and a green roof of 1,100 m² multipurpose. (Pablo Katz architecture)
Masséna (13e)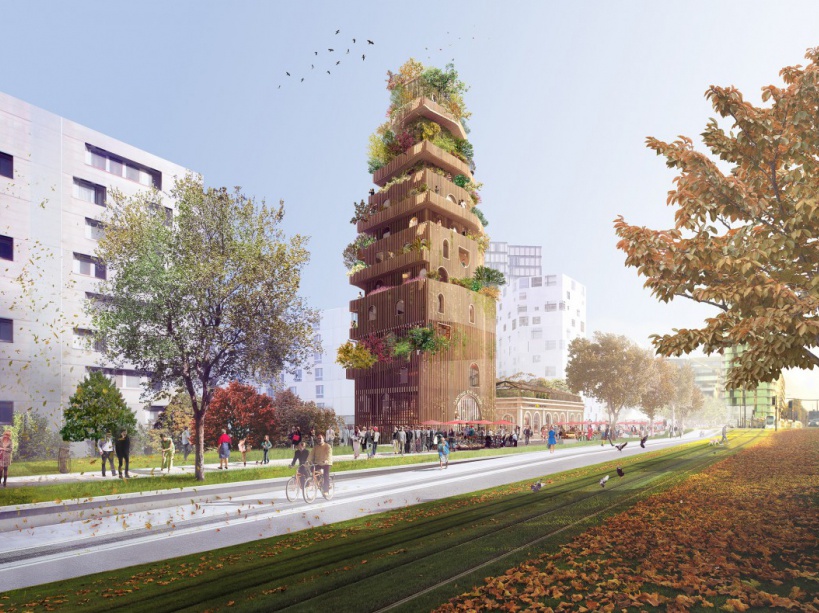 Plans to convert the old station Massena, located at 1-3 rue Renault, in a place focused on short-circuits supply. (Dorell.Ghotmeh.Tane / Architects)
Ancien conservatoire Maurice Ravel (13e)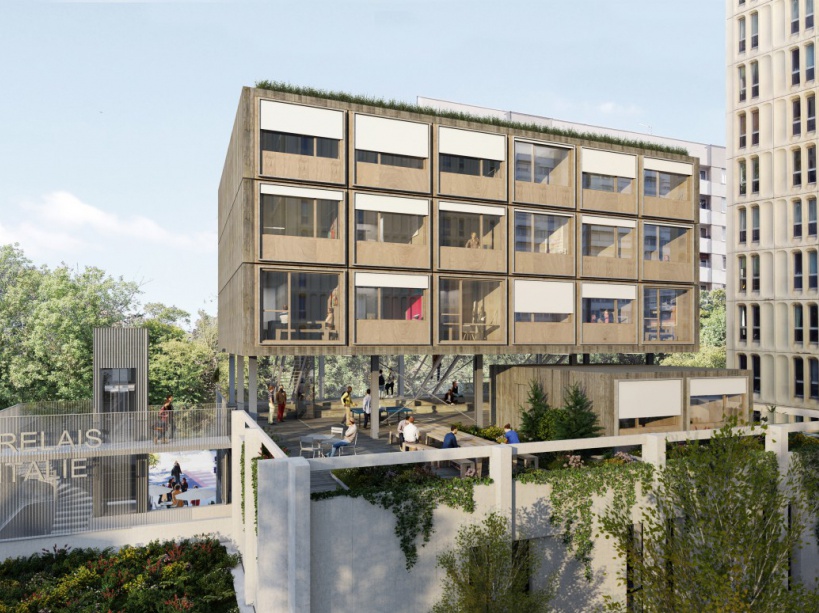 At 21-23, rue Albert Bayet (Paris 13th), the building will have different functions: housing, leisure, work, culture and social. (Katz Architecture)
Morland (4e)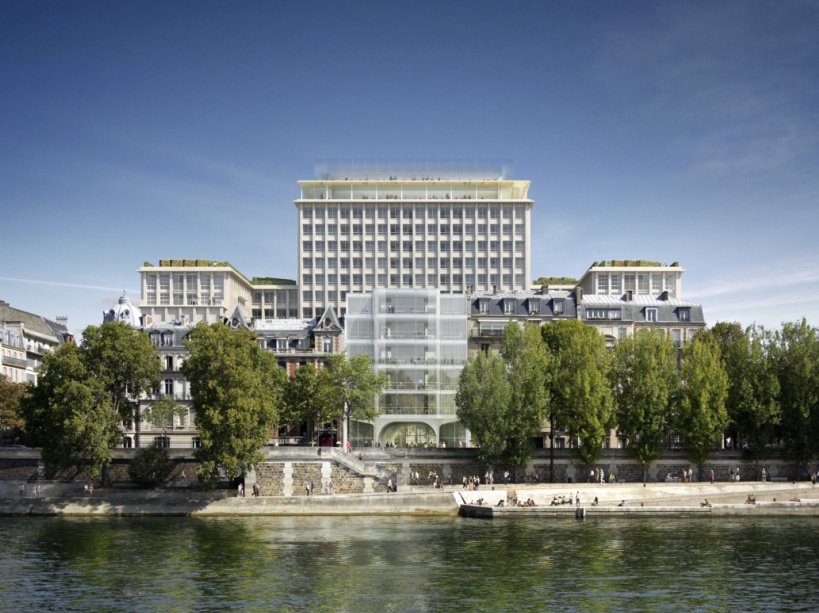 Located at 17 boulevard Morland (4th), the project hosts shops, a nursery of 66 seats, 5 000 m2 of social housing, a hotel and offices. (David Chipperfield Architects)
Poterne des peupliers (13e)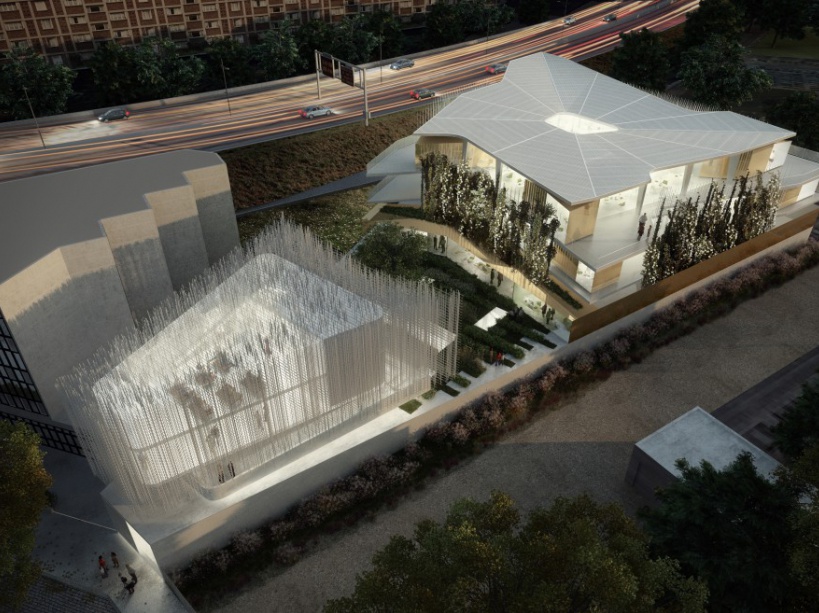 A project that brings together urban logistics platform and Saint a funeral home. (Compagnie de Phalsbourg)
Ordener (18e)
A project that provides housing, nursery, greenhouse, and photovoltaic panels. (Hubert & Roy Architectes Associés, Olivier Donnet)
Pershing (17e)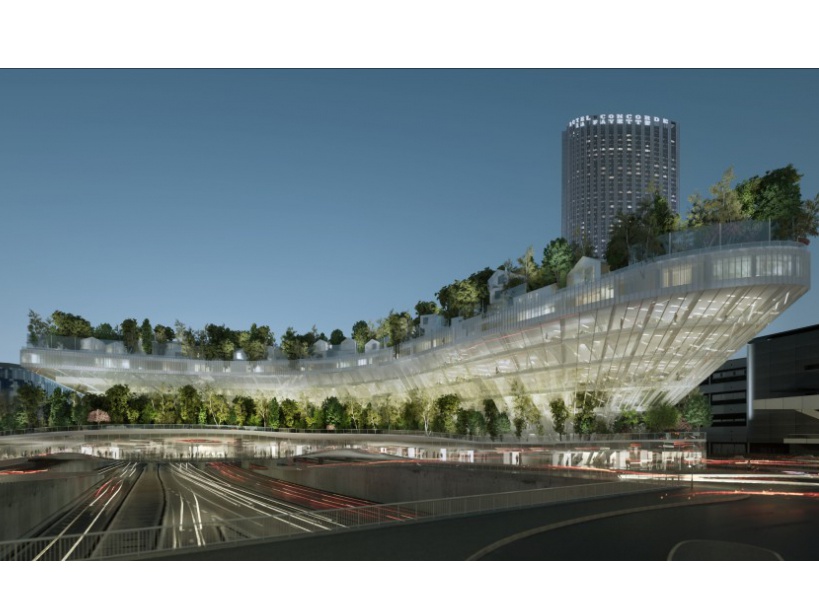 The "Thousand Trees" project create a park on top of the periphérique.
Piat (20e)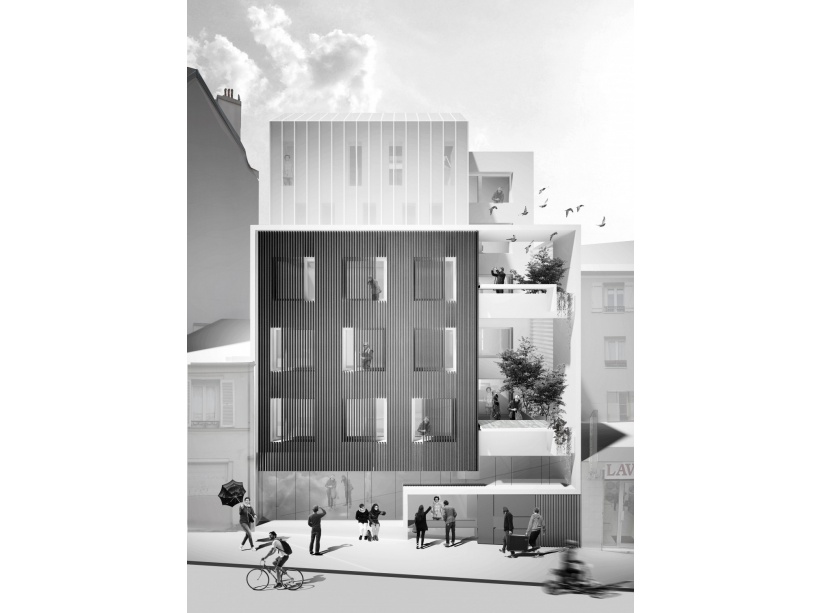 Located at 57-59 rue Piat (20th, Paris), the building will host 24 students in architecture. (VSA – Vincent Saulier Architecte)
Pitet (17e)
At 5-10, Pitet Street (Paris 17th), 66 units that will develop the concept of "Inhabited Gardens" with outdoor spaces and common areas. (Pichet-NLA)
Ternes-Villiers (17e)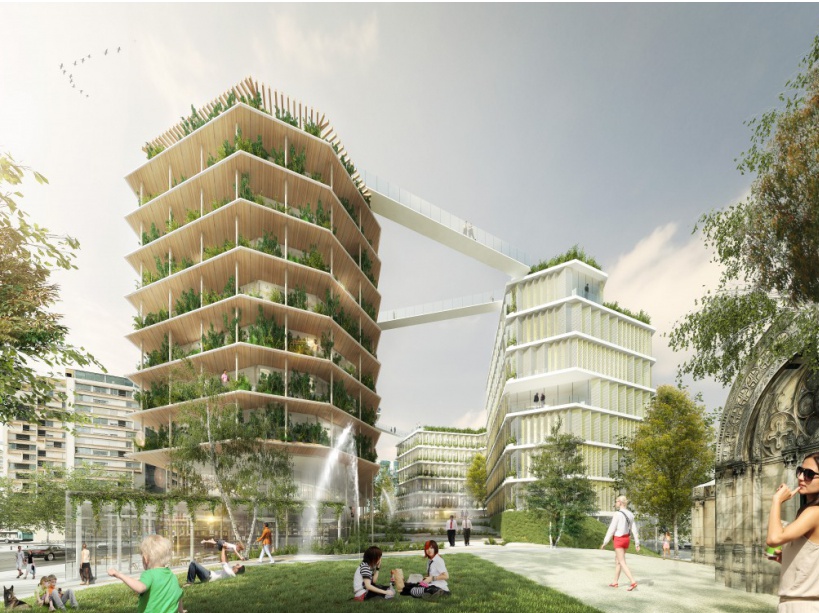 11,000 m2 of offices, 70 lots of housing, social housing and shops.
Triangle Eole-Evangile (19e)
A "zero carbon neighborhood" in the 19th arrondissement.
Sous-station Voltaire (11e)