More than just a green area, Parc de la Villette is a huge complex devoted to nature and culture. Built in place of the former slaughterhouses of La Villette, it is spread over an area of ​​55 hectares, 33 hectares of which being gardens.
The rest of the area are concert and exhibition halls (the Zenith, the Grande Halle, the Trabendo …) and major museums (Cité des Sciences et de l'Industrie, Museum of music).
A family garden suitable for all outdoor activities, and one of the most beautiful parks in Paris!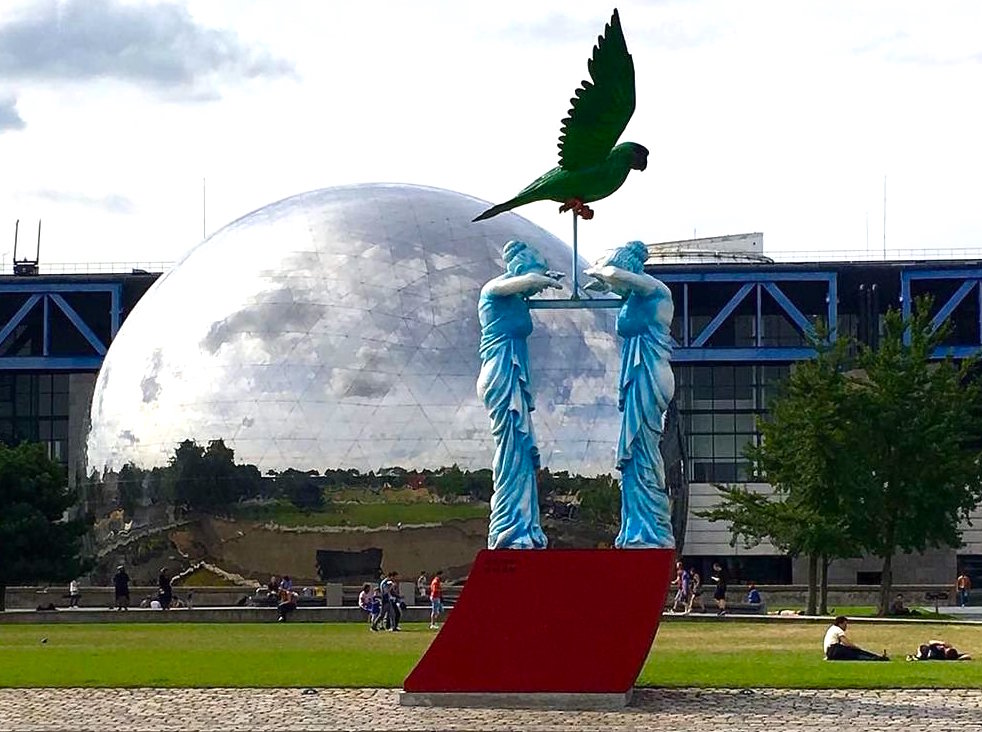 Walking and biking, napping, ball games, leisure activities and culture … There is something for everyone at the Parc de la Villette!
Built along the nice Canal de l'Ourcq, the park offers indeed many lawns available day and night, several gardens, and cycle paths to enjoy the park surroundings by bike.
Located in the 19th arrondissement, historically a working-class neighborhood, la Villette has been having important refurbishments since the closure of slaughterhouses. If new cultural places and residencies will be created in the next years, la Villette surroundings deserve to be discovered, especially during a walk from the Bassin de la Villette along the Canal de l'Ourcq.
HISTORY OF THE PARK
In 1859, date of the Haussmann works in Paris, Napoleon III decided to build in the district of La Villette – annexed then to Paris – a large slaughterhouse, also called "Cattle market ».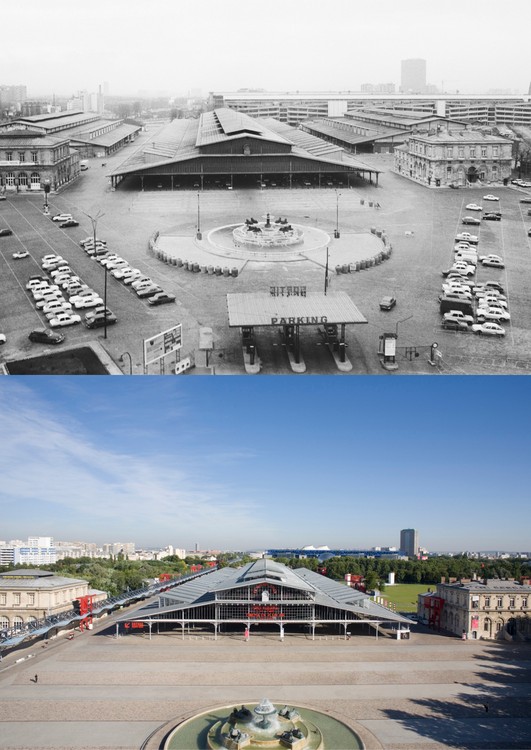 It will be the second slaughter of paris with Vaugirard's one (now Parc Georges Brassens), but covering a much more larger area.
The death of the last beef in the slaughterhouse was in 1974. The activity had been then deleted and replaced by the current garden which aim was to create a place devoted to music and culture, and an urban park open to all.