Erected on request of Napoleon, the Arc de Triomphe (triumphal arch) is one of the most famous monuments in Paris. Besides the aesthetic reasons due to the beauty of the building and the panorama of the capital it offers, the Arc de Triomphe is also an important historical symbol, real link between the old and modern Paris.
THE ARC DE TRIOMPHE, A MONUMENT TO THE GLORY OF NAPOLÉON
Located on the former « Place de l'Étoile » (Star square) – now Place Charles de Gaulle – named after the twelve avenues that surround the monument and form a star, the Arc de Triomphe was built on Napoléon demand after the famous battle of Austerlitz (1805) , considered as his military " masterpiece".
The purpose of the Arch was to perpetuate the memory of the victories of the French army. The first stone was laid on August 15 of 1806, and the monument finished 30 years later, in 1836.
Before the expansion of Paris in 1860, the land on which was built the monument was on the border of the city, and had privileged access to the residence of the Emperor, the Tuileries Palace, located at the end of Champs Elysées. In addition to being a memorial , the Arc de Triomphe was also a showy gate erected to welcome Napoleon and his troops back from battles.
VISIT THE ARC DE TRIOMPHE
The Arc de Triomphe can be visited day and night. While some prefer the daytime 360 ° panorama, others swear only by the lights of the " Paris by Night" show. A conflict we can't solve for you!
Simply wisely choose your day to fully enjoy the views from the terrace. You will also find inside the building a museum tracing back the history of the Arc de Triomphe. An interesting additional visit.
Among the various decorations adorning the Arc de Triomphe , do not miss :
Le Départ des Volontaires en 1792 (The departure of the Volunteers of 1792) , also known as la Marseillaise , representing the French people in their diversity (revolutionary, royalist and Bonapartist) going together to battle. A republican french icon, built under King Louis Philippe in 1833.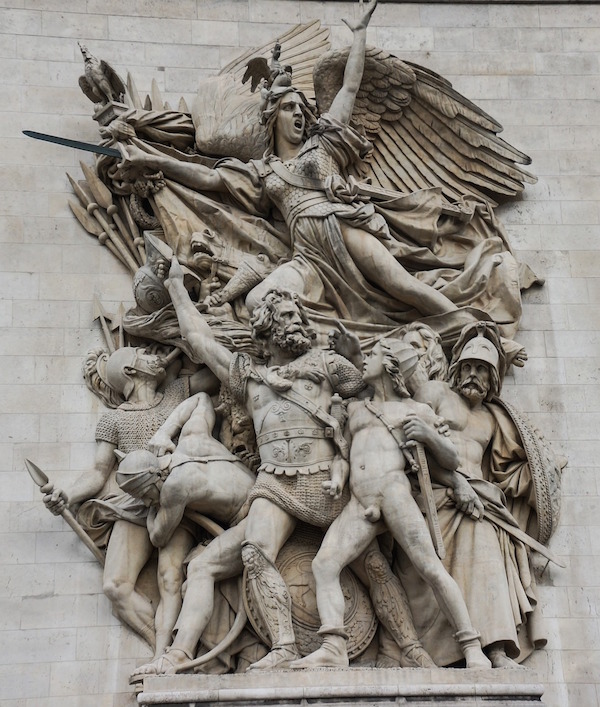 The attic ( top of the Arc ): 30 shields on which are engraved the names of the great battles of the Revolution and the Empire. Battles you will also see  on the large arcades.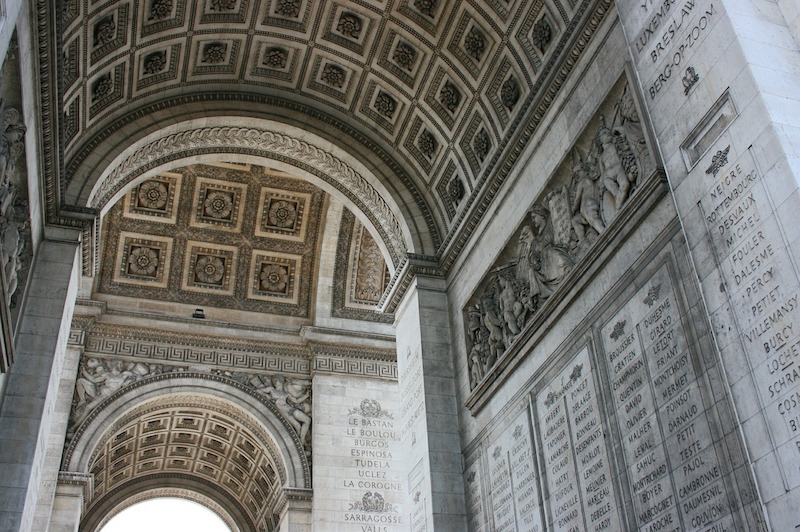 2 TIMES A YEAR, AN AMAZING SUNSET
Finally, note that 2 times a year, the sun sets in the exact center of the arch, phenomenon you can enjoy from the Champs- Elysées. This breathtaking sight occurs in May and August.