It is at the heart of the capital, and yet it is perhaps one of the least known of Paris remains. A mysterious column perfectly integrated with the Paris Commodities Exchange, yet it precedes two centuries!
At the site of the current Commodities Exchange was in effect until the 18th century a vast mansion, the Hotel de Soissons. Passed from hand to hand from the medieval period up to 1572 will be redeemed on that date by Queen Catherine de Medici, who will create a new royal residence: the Queen's Hotel.
The column that you can still see today was built in 1574 to adorn this new residence. A column of 31 meters high and 3 meters wide with a staircase of 147 steps, which provided access to the top platform, and whose architecture is largely inspired by the Renaissance, including the Trajan's column in Rome.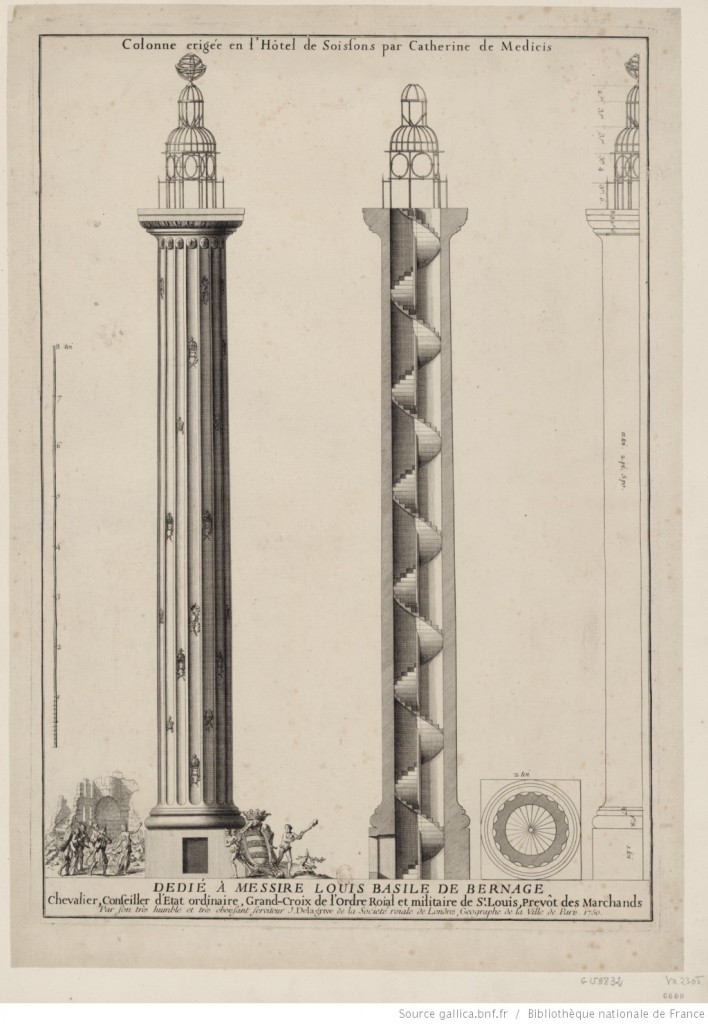 Passionate about astrology, Catherine de Medici was his whole life surrounded by astrologers and scholars she consulted about any subject. It is for the purpose that this astrological tower was built, and who escaped in 1748 with the demolition of the Hotel.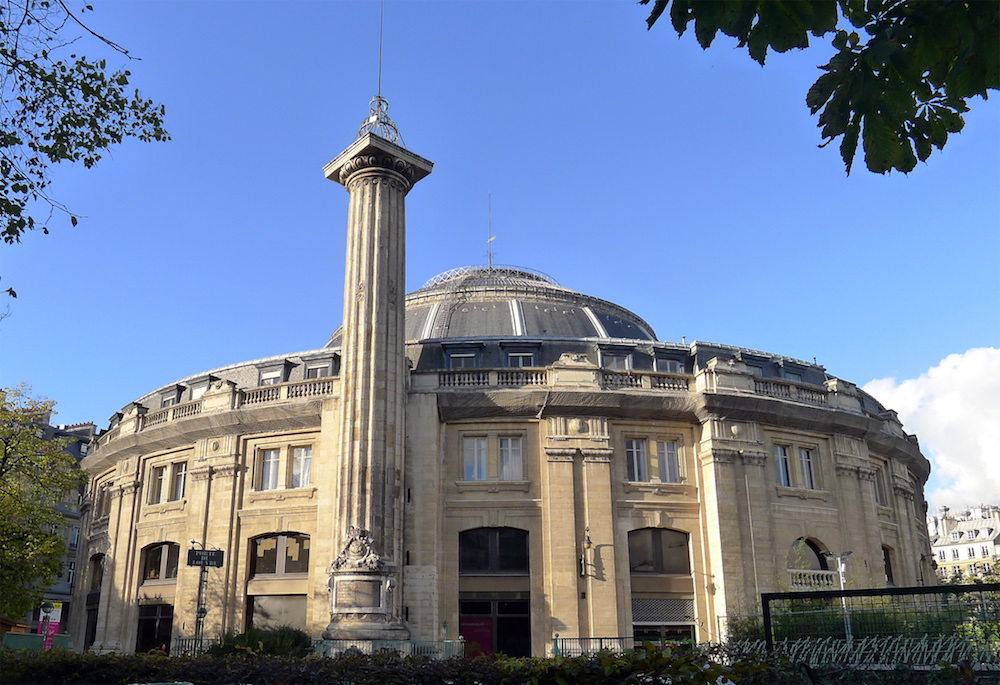 But why Catherine de Medici, who was then building the Tuileries Palace, suddenly left his residence for the Queen's Hotel? Because of astrology, of course!
Como Ruggirei, astrologer and Queen's Counsel, predicted in 1571 that she would "die near Saint Germain." Horrified, Catherine de Medici so hurriedly left the Tuileries Palace under construction palace near the Saint-Germain l'Auxerrois church, and bought the Hotel de Soissons, away from all places that were called "Saint-Germain ". But in 1589, in Blois, the Queen is dying. So she sent for a priest to him he carries extreme unction. While it is close to her, the Queen asked her name. "Julien Saint-Germain," he said …