In the 8th arrondissement of Paris, the Parc Monceau is one of the nicest gardens in Paris. A garden both familial and romantic, created in the second half of the 18th century as a garden of illusions and pleasures. A place full of curiosities…
Creation of the garden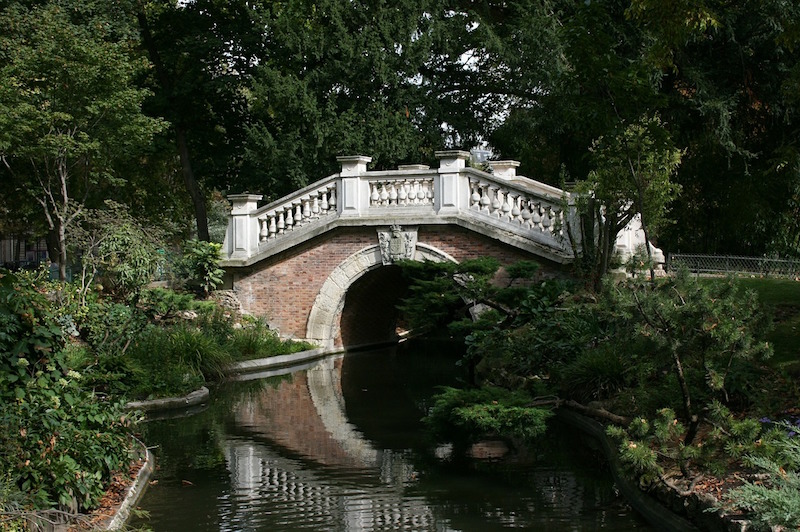 In 1769, the Duke of Chartres (also owner at the time of the Royal Palace) decided to erect a "Folie", pavilion surrounded by a French garden, which no longer exists. Then, in 1773, he will ask the painter Carmontelle to create a garden of illusion, which will blend together in a decorative surprising medieval antiquity and exoticism.
While some of these decorative elements are no longer visible today (a Dutch windmill, a minaret …), others have survived as the false Egyptian pyramid or the Naumachie.
The small bridge you see in the picture was added in the second half of the 19th century.
La Naumachie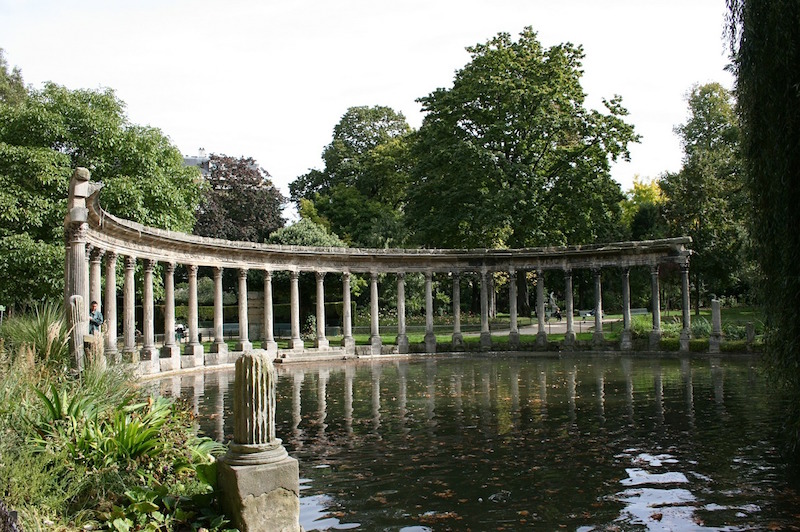 In ancient Rome, the Naumachie was a pool from which the performances of naval battles were represented. The Naumachie of the Park was built with the columns of the ancient Rotunda of Valois, ordered by Catherine de Medicis to house Henry II tomb.Iit will never be completed, then destroyed in 1719. These columns were thus recovered to decorate the park!
Parc Monceau Rotunda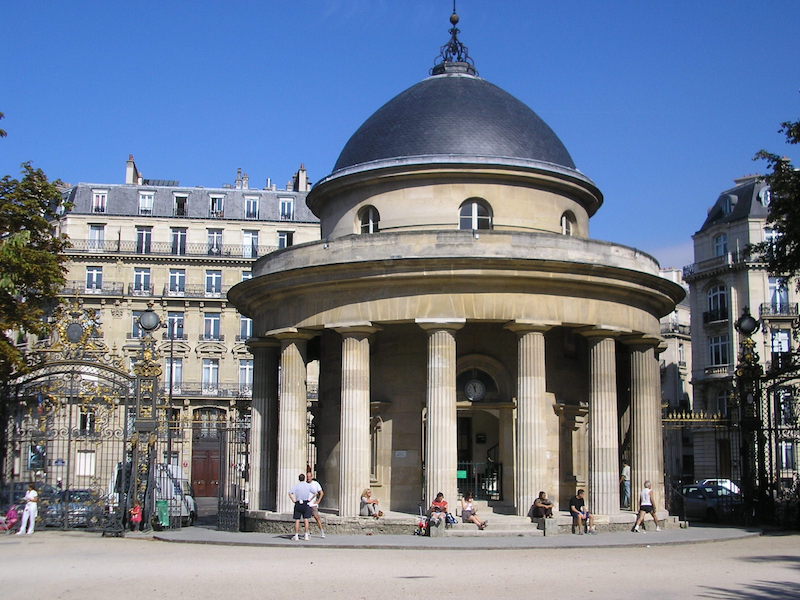 In 1785, it was decided to surround Paris by a wall to fight against smuggling: the wall of the "fermiers généraux". A wall with buildings like the Parc Monceau's one.
La Rotonde that can be seen today at the entrance of the Park is one of the few that have been preserved in 1860, among the 61 rotunda of the wall.
First parachute jump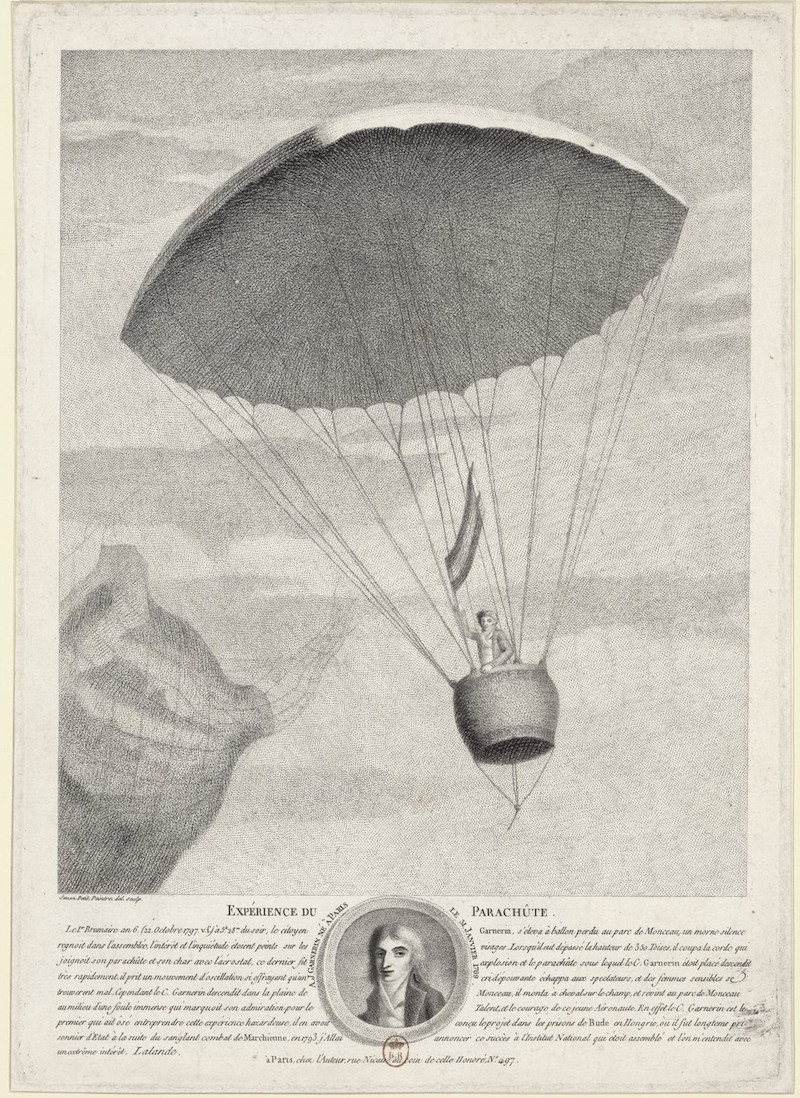 This is in the Parc Monceau that took place the first parachute jump in history! A feat made by the Parisian André-Jacques Garnerin, who jumped on October 22, 1997, and will become the first man to have done a parachute jump … without crashing.
An artistic inspiration
The Parc Monceau has always inspired artists. Painters as Monet and Caillebotte, but also photographers like Eugène Atget or Willy Ronnis.