In the 5th arrondissement, rue Mouffetard is one of the most charming historic streets of Paris. In addition to its pleasant shops, the street hides indeed some small treasures, including the magnificent "Sgraffito" facade of rue Mouffetard located at 134 rue.
If the building dates from the early 17th century, the fresco is more recent. Made between 1929 and 1931 by an Italian bricklayer, Adigheri, to decorate the facade of a butcher, the technique used is that of sgraffito, a technique widely used during the Renaissance period, that Art Nouveau has brought up to date at the beginning of the 20th century.
A decorative art you can find in some European cities influenced by Art Nouveau like Brussels or Prague, but unique Paris. This facade is since 1993 a historical monument.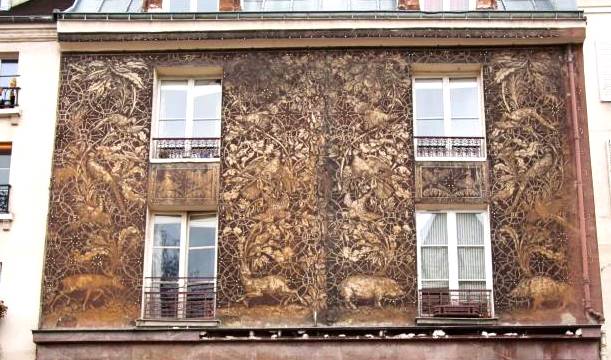 What does this sumptuous sgraffito represent ?  Animals of course, and edible. Do not forget that it was originally intended for a butcher !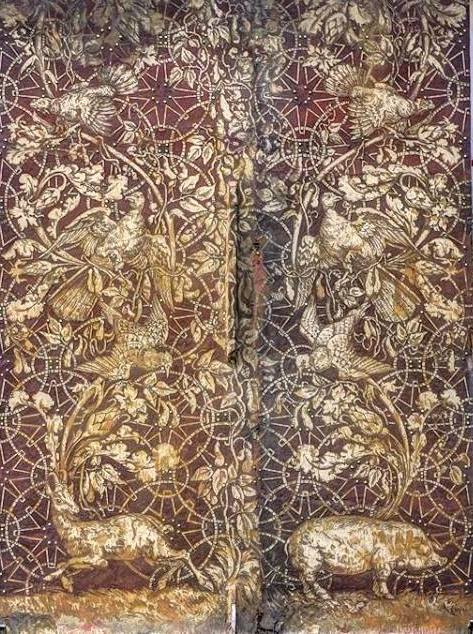 Pigs, deer, goats, game and poultry of all kinds, this facade is a real country walk, enriched with volutes, flowers and arabesques typical of Art Nouveau. A original work in the heart of historic Paris.