It is a fact somewhat forgotten today, but Paris has, for most of its history, been surrounded by military fortifications. One of these last vestiges, found in the south of the Marais during archaeological excavations in 2015, offers us a trip to 14th century Paris.
Fourth urban wall of Paris, the Charles V wall was built during the Hundred Years War. The previous wall, built under Philippe-Auguste at the end of the 12th century, had become insufficient to contain the city and protect it. An insurrection will come to precipitate events.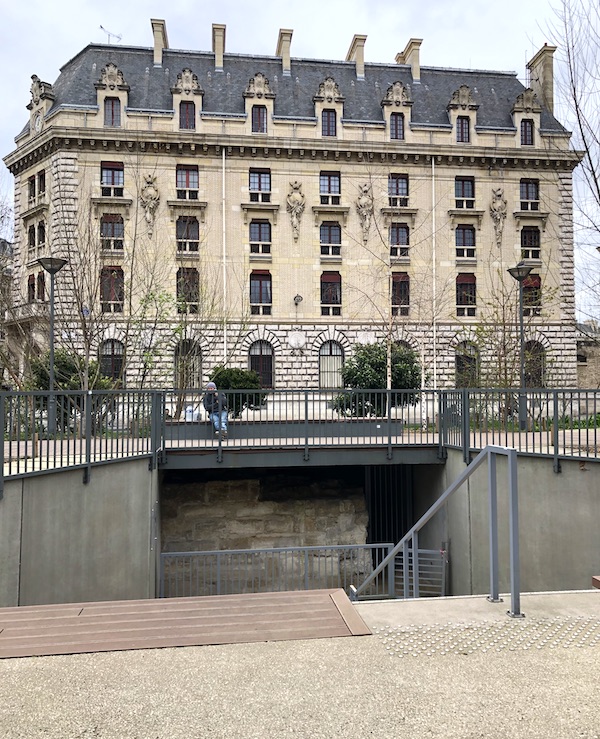 In 1356, King Jean le Bon was taken prisoner by the English. His absence leads to a major political crisis in the north of the country, where peasant revolts and power struggles mingle. The Prévôt des Marchands Etienne Marcel, who tries to take the capital, forces the Dauphin, future Charles V, to flee Paris and decides to build a fortification around the city. Although this wall is now called "Charles V Enclosure", it was therefore Etienne Marcel who was its first sponsor. Charles V will continue its construction upon his accession to the throne in 1364.
The fortification occupied a 90m wide area, where a fore-ditch followed one another, a large ditch filled with water and a large earthen levee on which the wall stood. In addition to its defensive function, the enclosure regulated the hydrographic network of this district of Paris, where marshy and flood-prone areas were numerous. It is also likely that fisheries were installed in the various ditches.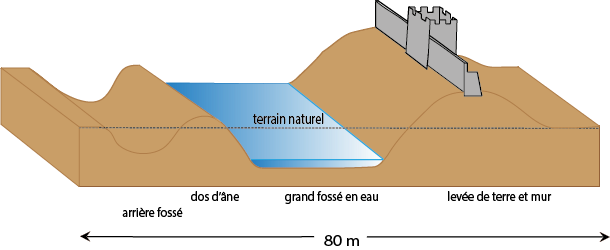 This wall was extended in the 17th century by Louis XIII to the west of the right bank. Destroyed by Louis XIV, it will later give birth to the Grands Boulevards. If it no longer exists, its route remains visible on the maps of Paris !