Rue Beautreillis, in the 4th arrondissement, is one of those charming little streets that we cross everywhere in the Marais. Narrow, quiet, lined with small shops and elegant buildings, it has kept since 1965 a curiosity, which attracts the eye of all passers-by : an abandoned gate of a 17th century mansion.
A real curiosity to see if you walk in the Marais.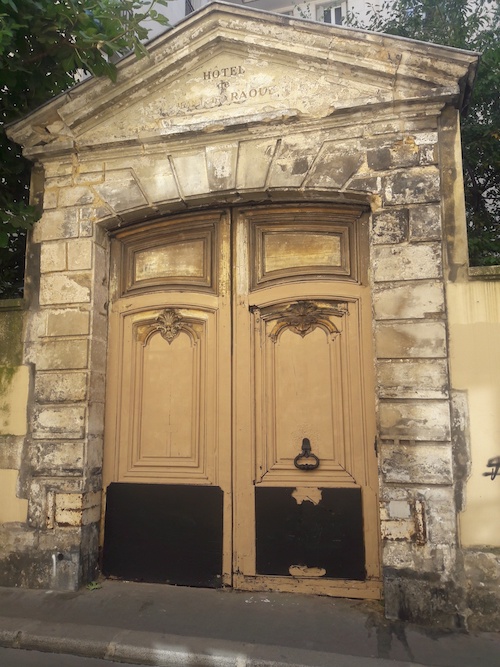 Only hint given to passers-by, the inscription "Hotel Jean-Louis Raoul" that can be hardly deciphered on the pediment. Manufacturer of files, Jean-Louis Raoul bought this mansion, built in the early 17th century for Paul Ardier, King Henry IV advisor, in 1810.
In 1959, a building permit allows the construction of 78 apartments in place of the Raoul Hotel. Part of it is destroyed, but the portal remains. Meanwhile, Albert Laprade, architect in charge of the Marais' protection, asks for the conservation of the portal.
Ever since, nobody, neither the city hall, nor the family of Mr Raoul, want to pay for its maintenance…