In the chicest part of the 16th arrondissement (where most of the Paris' embassies and consulates are located), the garden of the Ranelagh offers a pleasant green space with centuries-old trees and a old music kiosk. A garden of which one of the alleys – Allée Pilâtre-de-Rozier – recalls that at this place a major event of history took place: the first flight in a hot air balloon.
 In April 1783, the Montgolfier brothers made a public demonstration of their discovery in the main square of the town of Annoy, in Ardèche. In front of an astonished crowd, a balloon inflated with hot air rises above 1000 meters in altitude and travels 3 kilometers before landing. The Royal Academy of Sciences hear talk of it and invites the Montgolfier brothers in Paris.
It is in the capital that they meet the physicist Pilatre de Roziers. In September of the same year, a new demonstration is organized at Versailles, before Louis XVI. A cock, a duck and a sheep are placed in the basket of the balloon. The flight lasted 8 minutes and the balloon flew about 3 km before landing safely.
The three men did not want to stop there. In the gardens of the Royal Manufacture of Wallpapers, at 31 rue de Montreuil, they made a new balloon. Held on the ground by solid ropes, the Montgolfière rises with Pilatre de Rozier on board on October 17, 1783.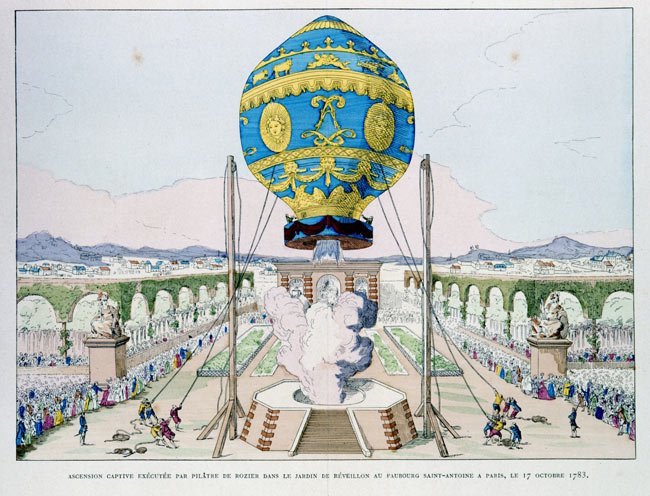 On 21st of November, the court is gathered around Louis XVI in the park of the Castle of La Muette, now disappeared. At 13:54, Pilatre de Roziers and the Marquis of Arlandes made the first free ascent in a balloon, flying from the center of Paris to the Butte-aux-Cailles, in the 13th arrondissement.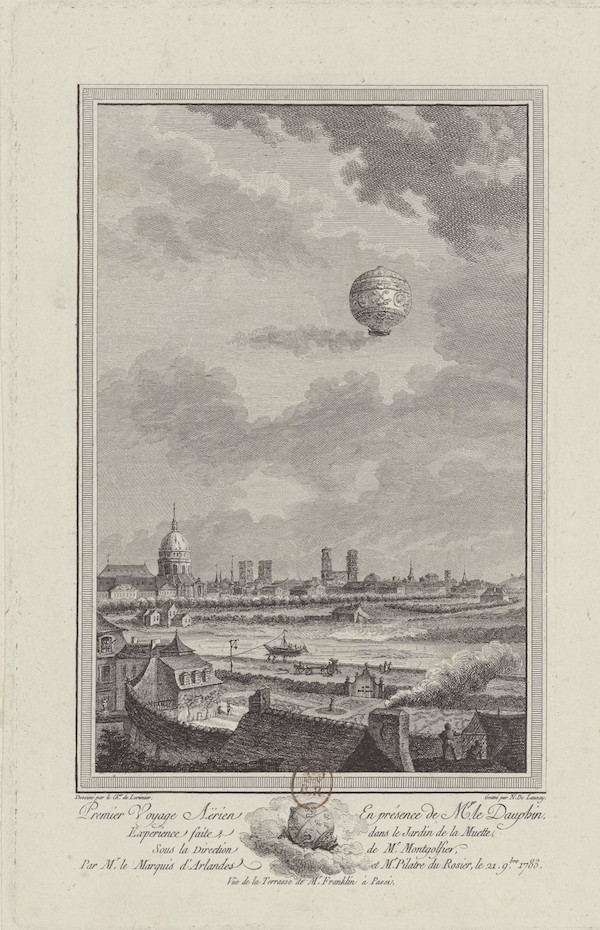 The garden is a short walk from the Marmottan-Monet Museum. To be discovered before or after the visit of this pretty Impressionist museum.