Great builder, Henri IV had many projects for Paris, the most beautiful examples of which are the two first royal squares of Paris, the Place des Vosges and Place Dauphine. A third royal square, the Place de France, was never completed. His memory is nevertheless preserved in the layout of the streets around Debelleyme Street, in the 3rd arrondissement.
After the success of the Place des Vosges and Place Dauphine, Henri IV ordered in 1608 the construction of a new square to the glory of the French provinces. Its function was twofold: to create a new district in a traditionally agricultural area at the north of the Place des Vosges, and build at the same time a new monumental gateway.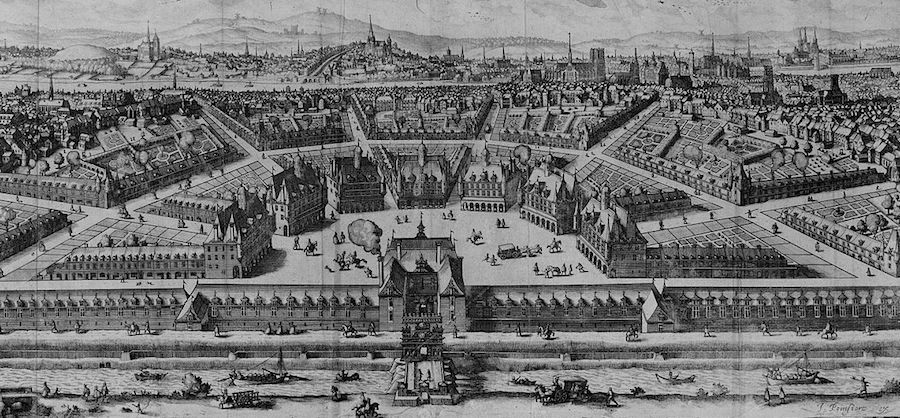 In 1610, the assassination of Henry IV interrupted the works. The square and front door were abandoned, but the first streets that had been pierced continued to attract investors interested in creating a new neighborhood in this uninhabited area. 
But the Place de France has not completely disappeared, since its layout can still be seen in the semicircle of the rue Debelleyme, and the cross streets of Bretagne, Normandie, or Poitou.